LGBT Options
LGBT Options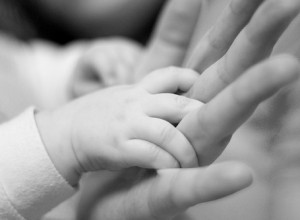 The CNY Fertility Donor Program is able to facilitate many different cycles for the LGBT community. Whether it is through the coordination of donor eggs, sperm, or embryos, we are able to help you create the family you have always wanted.
There are many options available, for each family situation. Our donor coordinators will work closely with and your partner to find the scenario that best fits your particular needs and desires. This may include any combination of donor sperm, eggs, or embryos, as well as the more typical IUI and IVF cycles.
We have the unique opportunity of combining gametes from either partner (or both!) with donated gametes, to create a cycle that includes both parents as much as possible (for example, reciprocal IVF). It is important to note that while we often use anonymously donated gametes, we have the ability to use known donor gametes as well. This is an opportunity that allows the couple to have more knowledge and awareness of their child's genetic past, and a bit more control over the process.
We, at CNY Fertility Center would like you to know that we believe families are defined by love. We will do our best to be sure you have every opportunity to love, nurture, and expand your family. If you have any questions about the potential cycles available, or how best to approach these initial decisions, please don't hesitate to contact us. One of our donor coordinators would be happy to walk you through the process, as well as the many opportunities available for your family.
For more information regarding Donor Egg or Donor Embryo cycles, please contact our Donor Coordinators:
You may contact the Donor Team by calling 800.539.9870 (toll free)
Or via email:
Pati Breh: Pbreh@cnyfertility.com
Stephanie Rogers: Srogers@cnyfertility.com
Kari Gardner: Kgardner@cnyferility.com
We look forward to hearing from you, and creating the family you have always wanted.
Our donation team would be happy to further explain the cycles available to you. Please visit our website for more information: http://www.cnyfertility.com/donor-gametes/