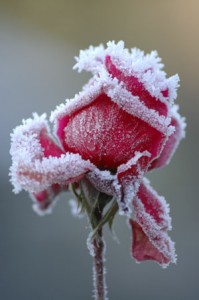 We are welcoming this new year with many great support sessions!  Our regular Circle of Hope Support Group sessions in Syracuse and Albany will occur, and both groups are welcoming many new members after we have had multiple positive pregnancies recently move on from our center. This is the perfect time for you to join, as many other new clients will be testing the support group waters over the next few months.
Syracuse Circle of Hope Support Group Special Event:  Everyday Mindfulness: The Journey is the Destination will meet Wednesday, January 14th from 7:30p-8:30p. This month we are welcoming Sherie Remsgard, Psychiatric Nurse Practitioner to lead our group.  This session will explore the benefits and process of everyday mindfulness
Albany Circle of Hope will meet Tuesday, January 13th from 5:3op-6:45p.
Albany PCOS Support Group will meet Saturday, January 31st from 12:30p-1:30p.

Monthly Support Webinars and Teleworkshop:
Every month we like to provide you with opportunities to connect with our center remotely.  This month we are offering webinars and workshops focusing on new and healthy  habits in the new year.  For all webinar and teleworkshop information, please check our events:
New Habits in the New Year: Positive Changes to Support Your Fertility Webinar
Fertility Support Teleworkshop:  Staying Active During the Winter Months
Refocusing Your Goals with Meditation

Did you know that we started  new Private Facebook Fertility and Pregnancy Groups for current clients?  We also have groups for Secondary Infertility and Pregnancy Loss. Here, you can find a safe and secure space to share with other women and men facing similar challenges.  You can get immediate support and feedback!  If you are interested in joining, please message Lisa Stack within the Patient Portal
If you are interested in a more private one-on-one support situation, Lisa Stack is our CNY Fertility Center Support Coordiator, she offers her services as a lay support person and can be contacted by email at lstack@cnyfertility.com if you are not yet a client or via the Patient Portal if you are a current client.
https://www.cnyfertility.com/wp-content/uploads/2018/06/CNY-BLACK.png
0
0
CNY Fertility Team
https://www.cnyfertility.com/wp-content/uploads/2018/06/CNY-BLACK.png
CNY Fertility Team
2015-01-12 08:39:46
2015-01-12 08:39:46
January 2015 Support Group Sessions