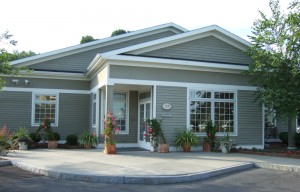 Circle of Hope Support Group: Special Guest                  Monday, January 9th 5:30-7:00pm
Join us for a relaxed evening of sharing, support, and encouragement as we focus on Fertile Thoughts. This month, we will be joined by Meg Sullivan, MA, LMSW. A delicious and healthy meal will be served, and all are welcome! Please use the new rear entrance, and meet in the kitchen immediately on your left as you enter the foyer. RSVP to Lisa at Lstack@cnyfertility.com.
An Evening of Fertile Thoughts with Dr. Kiltz and Book Signing Tuesday, January 17th 5:30-7:00pm
You're invited to join Dr. Kiltz and Lisa Stack for an evening of Fertile Thoughts, from his recently published The Fertile Secret: Guide to Living a Fertile Life.  We will spend the evening discussing coping tools for the emotional challenges of your fertility journey, while exploring the benefits of maintaining a positive and healthy outlook. A webinar will be available from 5:30-6:30pm, with a book signing to follow. A delicious and nourishing meal will be served. We will meet in the kitchen just off of the foyer of the rear entrance, and the webinar will be held in the upstairs meditation room. Please RSVP to Lisa: Lstack@cnyfertility.com. To register for the webinar, please visit: https://www1.gotomeeting.com/register/125185681
Offerings at CNY Healing Arts (next door) Call 315.671.5755 to RSVP
Yoga for Fertility Class Tuesdays, 5:45-7:00pm
Join Cynthia for this Yoga for Fertility Class that is designed for women or couples who are trying to conceive. Yoga for Fertility uses specific yoga postures to help stimulate and tone the reproductive system. Fertile Friends Gathering: Each week we offer a time for sharing and connecting after the yoga class concludes. All are welcome to attend this support offering, we stay until 7:45pm. Please RSVP.
Restorative Meditation Class Sundays, 12:00-1:00pm – $15/person
Join Trish Gallen for this supported, conscious mind/body practice. Restorative poses offer benefits to both the body and mind while leaving you with a deep sense of relaxation. We will help you cultivate a meditation practice and learn to quiet the mind. Please RSVP.
The Living Body Workshop January 7th 1:00-3:00pm – No cost to CNY Fertility clients
Create wholeness and accelerate your natural ability to conceive. Please join Pam Denton (DC) and Cynthia Powers-Broccoli (RYT) for this transformational workshop that will help you heal your body from the inside out! Create true health and vibrancy in your system so conception occurs naturally. By candlelight and soft music, you will be guided through a series of gentle and restorative postures, breath work, and meditation that enhance the flow of energy and circulation in your body, stimulating and toning your reproductive system. You will leave feeling refreshed and also find a wonderful, nurturing community of women who all share the hope of becoming a mother. Cost to attend is $20.00 if you aren't a CNY Fertility client. Please RSVP.
Beginners Yoga Workshop Series begins January 8th – $90 for 4 week session
This workshop, taught by Trish Gallen, RYT, is designed for people looking to begin a yoga practice or get a great refresher for an existing practice. It includes four two-hour classes where we'll lay down a solid foundation to enhance your yogic experience. History of yoga, Yogic breathe work, postures, proper alignment and health benefits will be broken down and discussed and put into practical application in a safe and supportive environment $90 for 4 week session includes unlimited yoga classes in January 2012 January 8th, 15th, 22nd & 29th 1:00pm-3:00pm. Space is limited so be sure to RSVP.
Nutrition for Fertility Saturday, January 28th 1:00-3:00pm – No cost to attend
Join Heather Neely, RD for a workshop on eating right for fertility. We will discuss how a healthy diet can help increase your chances for pregnancy. Topics include: foods to add or limit in your diet, key nutrients you should be getting now, food and it's affect on your hormones, and getting to or maintaining a healthy weight. Includes Q&A session. We will meet in the Yoga Studio. Please RSVP.
Save the Date:
Girl's Night Out February 1st 5:45-8:30pm – $35/person **note price change**
Join us in our newly expanded CNY Healing Arts Center for an evening to get together with your girlfriends and just have some fun. Enjoy a sampling of the following: Chair Massage, Mini Facials, Acupuncture, Yoga and Zumba demo class and more. Light refreshments will be served as well. Space is limited so please RSVP.
191 Intrepid Lane, Syracuse, NY – Call 315.671.5755 with any questions.
Visit our website at www.cnyhealingarts.com to see events at all of our locations.
https://www.cnyfertility.com/wp-content/uploads/2018/06/CNY-BLACK.png
0
0
editor
https://www.cnyfertility.com/wp-content/uploads/2018/06/CNY-BLACK.png
editor
2011-12-26 16:30:58
2011-12-26 16:30:58
January 2012 Fertility Support Offerings in Syracuse, NY