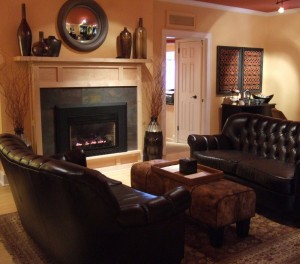 Circle of Hope Support Group
Wednesday, January 25th 5:30-7:00pm
Join us in sharing and creating a supportive community with others on their path toward fertility. We welcome you to join us in the CNY Healing Arts Reception Area (downstairs) for an uplifting evening of sharing thoughts and ideas as well as tasty refreshments. Emily Horowitz, Mental Health Counselor, will facilitate this support offering. No cost to attend. Please RSVP 585-244-1280 ext. 2.
Offerings at CNY Healing Arts Call 585.244.1280 ext. 2
Yoga for Fertility Class Wednesdays 7:00-8:15pm
Join Erin McCollough, RYT & LMT, for this yoga class that is designed for women and couples who are trying to conceive. Yoga for fertility uses specific yoga practices to help stimulate and tone the reproductive system. We welcome friends and family to attend too! First Class is FREE for new students. Fee: $14 per class, 8 for $88 or 10 for $100. Pre-registration encouraged.
Fertile Friends Peer Group Wednesdays 1/4, 1/11 & 1/18 6:00-7:00pm
This is a non-facilitated peer group for individuals on their path toward fertility. Please feel free to stop in and enjoy a cup of tea and make new friends. This is the time to be open and share stories with one another, lean on one another for support, and to know you are not alone on this journey. No fee to attend.
Meditation & Movement Workshop Tuesday, January 10th 5:15-6:15 pm $20/person
Join Shelley Szymko-Carroll, L.Ac. to calm & de-stress with gentle movements that are used to open and relax the mind making mediation easy to achieve. We will use simple visualizations to focus the mind and instill relaxation & peace. This class is for beginners, as well as those who meditate regularly. Please RSVP.
Weight Management in the New Year Thursday, January 12th 6:00-7:30 pm $10/person
Shelley Szymko-Carroll, Licensed Acupuncturist, will provide you with information and tools to make better choices regarding daily nutrition. Sample a complimentary 20-minute acupuncture treatment for weight loss. Emphasis will be placed on nutrition principles according to Chinese Medicine as well as using acupuncture to improve digestion, diminish food cravings, and balance hormone levels to ultimately maintain a healthy weight. Please RSVP.
Basal Body Temperature Workshop Tuesday, January 17th 6:30-7:30 pm $10/person (for materials)
In this class led by Shelley Szymko-Carroll, L.Ac. & Chinese herbalist, learn the basics of Basal Body Temperature (BBTs) charting and cervical fluid (CF) tracking to better increase your chances to conceive. Learning to chart your BBTs and CF is an important tool for your acupuncturist/Chinese herbalist to better diagnose your fertility issues and to choose the most appropriate acupuncture treatments and herbal formulas for you. Whether you've charted before or will be learning for the first time, this class will be informative and supportive in your efforts to conceive. Please RSVP.
Fertility Foods Potluck Thursday, January 19th 6:30-8:30pm No fee to attend.
Fertility clients and their partners are invited to an educational and tasty potluck dinner that focuses on some important food choices on a fertility journey: eating Gluten-free, Dairy-free, Sugar-Free and Organic. Prepare a dish that includes all four of these "criteria" and bring your dish for others to enjoy. Anyone wishing to join us should contact Shelley Szymko-Carroll for an appropriate recipe from Cooking for Fertility, by Kathryn Flynn, or you can make your favorite dish, as long as it meets the nutritional goals for this workshop. Please join us for great food and fun. Please RSVP at 585-244-1280 ext. 2 AND e-mail Shelley Szymko-Carroll at Sszymko-carroll@cnyhealingarts.com for recipe coordination.
2244 East Ave, Rochester, NY – Call 585.244.1280 with any questions.
Visit our website at www.cnyhealingarts.com to see events at all of our locations.
https://www.cnyfertility.com/wp-content/uploads/2018/06/CNY-BLACK.png
0
0
editor
https://www.cnyfertility.com/wp-content/uploads/2018/06/CNY-BLACK.png
editor
2011-12-28 14:29:37
2011-12-28 14:29:37
January 2012 Fertility Support Offerings in Rochester, NY