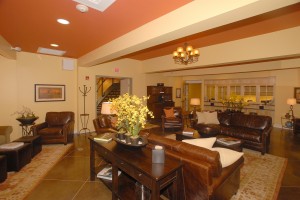 Circle of Hope Support Group
Tuesday, January 10th, 5:30-7:00pm
Join us in sharing and creating a supportive community with others on their path toward fertility. We welcome you to join us in the CNY Fertility Reception Area for an uplifting evening of sharing thoughts and ideas as well as tasty refreshments. Come to Yoga for Fertility afterwards at 7:00pm. Please RSVP to COHRSVP@cnyfertility.com
PCOS Support Group
Wednesday, January 11th, 6:00-7:00pm
Support group dedicated to our clients with PCOS and moderated by Melissa Mace. We meet in the CNY Fertility Reception Area. Email Stacey with any questions at sdicerbo@cnyfertility.com
Offerings at CNY Healing Arts (upstairs) Call 518-724-5750
Yoga for Fertility Class Tuesdays 7:00pm
Join Linda for Yoga for Fertility Class that is designed for women or couples who are trying to conceive, either naturally or through assisted reproductive technology. Yoga for Fertility has been shown to improve chances of conception. No prior yoga experience is necessary. Fertile Friends Gathering: Each week we offer a time for sharing and connecting after the yoga class concludes. All are welcome to attend this support offering. RSVP to lhill@cnyhealingarts.com
Ultimate Weight Loss Clinic: Monday, January 9th 5:00-7:00pm $25/person
"Let your diet be your doctor" – In today's society it is ever more confusing to know what to eat, how to eat, what is good for you and what is not. Come join us for an informational and interactive weight loss clinic like you have never experienced before. RSVP to 518-724-5750 by Friday, January 6th Hosted by: Kristi Fish, HHC, M.S.Ed & Tim Dannehy, CHHC, B.S. Pharmacy
Ladies Night Out Thursday, January 19th 5:30-8:00pm $40/person
Join the CNY Healing Arts Practitioners and Wellness Specialists for an evening of pampering and maybe a little shopping, too! We will be highlighting a few of our favorite services. We hope you can join us for a sampling of acupuncture, massage, a hand treatment and a facial treatment. Take time to browse our spa boutique and take an additional 25% off your retail purchase (event discount only). Light refreshments will be served. RSVP to dmcfadden@cnyhealingarts.com
Fertility Food Workshop Saturday, January 14th 11:00am-12:30pm – No cost to attend.
Learn how to maximize your nutrition and influence overall health and fertility. This workshop will give you the basics as well as information on how to make more nutrient dense culinary delights using superfoods, gluten free foods, non-traditional sweeteners and more. Printed material and healthy light snacks will be provided. Taught by Rebecca Rice M.S., L.Ac. Licensed Acupuncturist and Herbalist. All our welcome to join. RSVP to rrice@cnyhealingarts.com
38A Old Sparrowbush Rd, Latham, NY – Call 518.724.5750 with any questions.
Visit our website at www.cnyhealingarts.com to see events at all of our locations.
https://www.cnyfertility.com/wp-content/uploads/2018/06/CNY-BLACK.png
0
0
editor
https://www.cnyfertility.com/wp-content/uploads/2018/06/CNY-BLACK.png
editor
2011-12-28 08:28:27
2011-12-28 08:28:27
January 2012 Fertility Support Offerings in Albany, NY