IUI with Clomiphene, a First Line Treatment for Infertility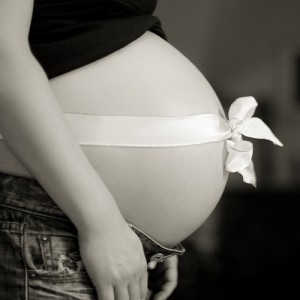 This information is provided for couples who may just be starting out in fertility treatments and are trying to conceive using IUI with clomiphene. CNY Fertility Centers provide infertility services including low cost IVF (In Vitro Fertilization) for couples who are starting or continuing their families. In addition to our local services we work with patients from across the country and world offering affordable IVF and fertility treatments.
Unexplained infertility is when a couple can't conceive although the woman is ovulating, and her fallopian tubes, uterus and partner's semen results come back normal after testing. Some of the women have had endometriosis diagnosed and treated, thus are not truly unexplained, but do fit into this category in terms of an approach for treatment.
Clomiphene is inexpensive, and acts in women who already ovulate to stimulate production of several eggs during a treatment cycle. Clomiphene causes the brain to misinterpret blood estrogen levels. This induces the pituitary gland to produce a surge of the follicle stimulating hormone or FSH. The result is the production of more than usual numbers of follicles, each with one egg. Intrauterine insemination (IUI) places more sperm into the uterus and then the fallopian tubes than could ever reach through intercourse. Thus more bullets are shooting at more targets.
The combined use of clomiphene and IUI has been shown to nearly double the results compared to using clomiphene alone to improve pregnancy likelihood (Guzick, 1998). The master student of IUI, Dr Richard Dickey and colleagues in 2002 compiled a large series in New Orleans and reported almost 10% success per cycle.
The distinguished Boston IVF group in a study led by Dr. Alan Penzias recently confirmed a cycle success rate of 11.5% (Dovey, 2008) from over 4000 cycles of treatment. The patients were ovulatory and some of the men had low sperm counts. The success of treatments cumulatively over up to four cycles, was successful in 24% of patients under age 35. Age specific pregnancy rates per cycle ranges from 12% under age 35 to 4% over age 40. Corresponding decreases in overall success were seen according to age. Only one patient was successful (1.8%) of the 55 women treated over 43 years of age.
The study verified findings by others who found that 90% of success is found in three or four cycles. Those who are not pregnant by then should move to gonadotropin and IUI or IVF therapy.
At RBA in Atlanta, Dr Massey and colleagues found that the addition of a chemical called PAF to the sperm wash dramatically improved success rates (Roudebush 2004) to nearly double those without it. This is a reasonably simple method which more clinicians might use.
Those who are concerned with cost effective treatment for infertility continue to believe that clomiphene and IUI are a good treatment for younger patients who are trying to conceive, and fit the criteria outlined. Still there are times, like those with specific diagnoses or with multiple failed IUIs, when the cost of artificial insemination per live birth actually exceeds the cost of IVF. Because of this, it's important to speak to your reproductive endocrinologist to form a plan specific to your family building goals.
Selected References
Dovey S et al Fertil Steril 2008:90:2281-86
Guzick, DS et al Fertil Steril 1998;70:207-13
Dickey RP et al Fertil Steril 2002;78:1088-95
Roudebush WE et al Fertil Steril 2004;82:52-56