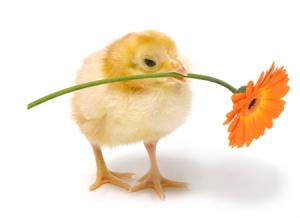 This Guest Blog post is from Circle + Bloom. Joanne Verkuilen's (Founder & Co-CEO) and her sister, Susan Cooke (Co-CEO), share their story and mission behind their company here.
"Infertility is where breast cancer was in the 1970s—completely in the closet."– Lindsay Beck, Fertile Hope
Thank you Jennifer Wolff Perrine for this amazing article in the August issue of Self Magazine. It explores the fact that there are so many women having trouble conceiving, but nobody feels comfortable talking about it. As a company, we have really started to engage in this discussion with others in the field – those that think infertility should have a "pink" ribbon and that lack of awareness of the condition and the insensitivity from the media are truly debilitating to those suffering with the condition.
What can we do about this?!? What could be the catalyst that begins to move us all in the right direction? More women speaking publicly about it? More articles such as this? What are your thoughts? We would love to help this movement!
I took the liberty on summarizing a few key points from the article:
The majority of the 7.3 million women experiencing infertility will NOT talk to their friends and family:
One in eight American couples will experience infertility, and 1.1 million women will undergo treatment this year. That most won't talk about it makes it that much more painful: A recent survey of infertility patients reveals that 61 percent hide the struggle to get pregnant from friends and family. More than half of the patients included in the survey, conducted by pharmaceutical giant Schering-Plough, reported that it was easier to tell people they didn't intend to build a family rather than share their troubles.
Infertility is an extremely painful and emotional condition
Having difficulty getting pregnant can cause as much grief as losing a loved one, says Linda D. Applegarth, Ed.D., director of psychological services at the Perelman Cohen Center. "But it's different. It is chronic and elusive," she adds. "There's a fear that life will be eternally empty. Some feel a sense of damage and brokenness; it goes to the heart of who they are."
Feeling uncomfortable to talk about it keeps this epidemic silent
Women's silence hurts more than themselves. It ensures that infertility remains an anonymous epidemic, with less funding and research than other common medical problems receive. Infertility activists, a beleaguered few, struggle to find allies…Because no one wants to discuss infertility, "nothing gets done about it," says Lindsay Beck, founder of Fertile Hope, a program run by the Lance Armstrong Foundation in Austin, Texas, that supports cancer patients whose treatments threaten their fertility.
Stress reduction and working through your emotions does help
Domar shared with SELF preliminary results of new research she hopes will inspire more patients to seek help: In a small study of 97 Boston IVF patients younger than 40, women who had participated in 5 to 10 mind/body sessions were 160 percent more likely to get pregnant after a single IVF cycle. And more than two thirds of women with a clinical diagnosis of depression got pregnant after these sessions, whereas none of the depressed women in the control group conceived. The meetings teach relaxation techniques to ease anxiety and cognitive-behavioral strategies to fight depression. "These results can absolutely be replicated," Domar says. "Isolating oneself during fertility treatment is not helpful to getting pregnant."
https://www.cnyfertility.com/wp-content/uploads/2019/05/cny_logo.png
0
0
Guest Bloggers
https://www.cnyfertility.com/wp-content/uploads/2019/05/cny_logo.png
Guest Bloggers
2010-11-24 09:04:38
2010-11-24 09:04:38
Infertility: Share Your Thoughts and Speak Openly