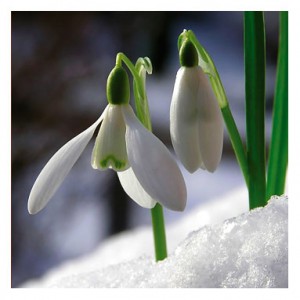 The new year has arrived so what better time could there be to begin focusing on renewal? The word indicates change and is usually thought of as being a positive one. While on your journey to fertility I bet the last thing you are thinking of is renewal. You're mind is probably absorbed with tests, hormone levels, procedures, results and plans of how to conceive. This can be very taxing on your thoughts, your emotions and eventually your body. So, with that in mind why not make it a point to set time aside to create a moment of renewal… within yourself.
At CNY Fertility Center we believe that meditation is one of the most powerful ways to recharge and get back to a wonderfully positive and healthy state. Or to put it another way, renewal. Each month we offer many events like yoga, meditation and workshops to help you with this task. Check out our online calendar here. In December our monthly meditation webinar was all about Renewal, below is the recording for you to enjoy when you have a quiet moment to sit, close your eyes, relax and absorb all it has to offer.
December 2011 Meditation for Fertility – Renewal
We have a web page dedicated to all of our previous meditation for fertility recordings and invite you to explore it and visit it often when you feel the need. Click here to view them.
If you are available on Tuesday, January 24th from 7:00-7:30pm you should join us for the live meditation webinar. Click here for details and to register.
https://www.cnyfertility.com/wp-content/uploads/2018/06/CNY-BLACK.png
0
0
editor
https://www.cnyfertility.com/wp-content/uploads/2018/06/CNY-BLACK.png
editor
2012-01-13 09:58:10
2012-01-13 09:58:10
Fertility Support: Renewal through Meditation