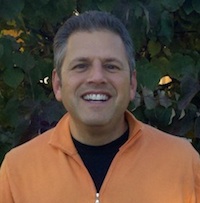 Circle of Hope Support Group: Meet Dr. Greene!
Monday, February 13th 5:30-7:00pm
This month, we will take the time to get to know Dr. Robert Greene, our newest addition to CNY Fertility Center. Dr. Greene will also share his experiences in the field of infertility, and his unique perspective on caring for our bodies to improve our fertility. Join us in sharing and creating a supportive community over a healthy meal. RSVP to Lisa at lstack@cnyfertility.com
Interactive Recipient Support Webinar
Thursday, February 16th 6:00-7:00pm
Our CNY Fertility Support Coordinator, Lisa Stack, invites you to join her for an Interactive Recipient Support Webinar. Lisa will cover various topics relating to the emotional ups and downs of trying to conceive with donor gametes or embryos, and you will have the opportunity to ask questions and give feedback. Please email Lisa with any questions: Lstack@cnyfertility.com To register, please visit the following link: https://www1.gotomeeting.com/register/601782320
Dr. Rob's Teleworkshop with Kristen
Monday, February 20th 6:00-7:30pm
Join Kristen Magnacca, author of Love & Infertility, each month on the third Monday for a teleworkshop from the comfort of your own home. Kristen shares her unique insight as she experienced it while on her journey to fertility. Enjoy this opportunity to share, ask questions or just listen in. RSVP to Kristen@cnyfertility.com or email any comments or questions before the workshop.
Evening Meditation and Relaxation Webinar
Wednesday, February 29th 7:00-7:30pm
Join Lisa for this quiet and peaceful meditation to end your day. From the comfort of your home, Lisa will guide you through a simple meditation and breathing exercise, designed to prepare the mind and body for a peaceful night of sleep. To register, please visit the following link: https://www1.gotomeeting.com/register/689642497
Offerings at CNY Healing Arts Call 315-671-5755 to RSVP: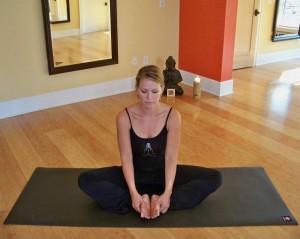 Yoga for Fertility Class
Tuesdays, 5:45-7:00pm
Join Cynthia Powers-Broccoli for this Yoga for Fertility Class that is designed for women or couples who are trying to conceive. Yoga for Fertility uses specific yoga postures to help stimulate and tone the reproductive system and has been shown to improve chances of conception. Fertile Friends Gathering: Each week we offer a time for sharing and connecting after the yoga class concludes. All are welcome to attend this support offering, we stay until 7:45pm. Please RSVP.
Couples Candlelight Workshop
Saturday, February 11th 3:00-4:30pm – Fee is $15
Join Cynthia Powers-Broccoli for this workshop, it can be a great date night and fun way to celebrate Valentine's Day! Candlelight and soft music set an intimate mood for this two-hour couples workshop. Throughout the class, couples assist their partners with stretching and standing poses, and take turns giving and receiving massage. Space is limited so please register by calling us at 315-671-5755.
Yoga Nidra Workshop: Deep Relaxation & Guided Meditation
Saturday, February 18th 2-3pm – Fee $15
Through the use of guided imagery, breath awareness and body scanning, this extended guided relaxation will help alleviate not only muscular tensions, but also mental and emotional stress. We will travel inward to a place of self-embrace and connection to your whole being. Relax into openness, freedom and bliss. Nothing is required but to lie or sit down and listen. Yoga Nidra is foolproof! You cannot do it wrong. RSVP to reserve your spot.
Restorative Yoga Class
Sundays, 12:00-1:00pm – Fee is $15
Join us for this supported, conscious body/mind relaxation practice. Restorative poses offer benefits to both the body and mind, for conditions ranging from insomnia to asthma and chronic pain to depression. RSVP to reserve your spot.
Save the Date:
Girl's Night Out
Wednesday, March 7th 5:30-8:30pm – Fee is $40 **note price and time change**
Join us in our newly expanded CNY Healing Arts Center for an evening to get together with your girlfriends and just have some fun.
Enjoy a sampling of the following: Chair massage, Mini Facials, Acupuncture, Yoga and Zumba demo class and more. Light refreshments will be served as well. Space is limited so please RSVP to us at 315-671-5755.
195 Intrepid Lane, Syracuse, NY – Call 315.671.5755 with any questions.
Visit our website at www.cnyhealingarts.com to see events at all of our locations.
https://www.cnyfertility.com/wp-content/uploads/2018/06/CNY-BLACK.png
0
0
editor
https://www.cnyfertility.com/wp-content/uploads/2018/06/CNY-BLACK.png
editor
2012-01-23 06:30:09
2012-01-23 06:30:09
February 2012 Support Meetings & Workshops, Syracuse