Monday, May 21st, 6:00pm please join Kristen as she shares her unique insight as she experienced it while on her journey to fertility. All participants will have an opportunity to share, ask questions or just listen. Join us from the comfort of your own home. RSVP to Kristen@cnyfertility.com or email any comments or questions before the workshop. No cost to attend.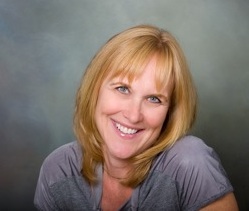 Awareness:
When is the last time you had that V-8 moment? You know those moments when you want to hit yourself in the forehead and say, "Man, I wish I had thought of this before?" My intention is to help create a "moment" of clarity around your creative energy.  After all, creation of any kind begins within by seeing your dream's manifestations come true.
As defined by Wikipedia… Awareness is the state or ability to perceive, to feel, or to be conscious of events, objects or sensory patterns. In this level of consciousness, sense data can be confirmed by an observer without necessarily implying understanding. More broadly, it is the state or quality of being aware of something. In biological psychology, awareness is defined as a human's or an animal's perception and cognitive reaction to a condition or event.
In previous years during NIAW, my focus has been on bringing global awareness to the plight of women and couples experiencing fertility challenges. But despite the strides in global awareness, I still feel there is a need to inform others about what truly happens when the mechanics of creating a child doesn't work out. In my experience, it is truly about self- awareness.
How do you feel right now? Ask yourself, "What do I need today"?
One sure way to open up all your senses to became aware or fully awake to yourself and your dreams  is to listen and go within. I would like to speak directly to women about their God given Divine Feminine wisdom so that they can re-connect and reacquaint themselves to their divine power, both masculine and feminine. This power seems to become out of balance during the trials and tribulations of the fertility process occurring outside of the bedroom.
So please take some time as a gift to yourself by spending just five minutes each day, for a full week, listening to your heart about what is on your mind.  Creating a heart-mind connection is important in order to move forward. Shifting the process to create your family from the desired outcome, which let me reassure you will come at the end of this, and towards what you are learning about yourself, opens up so many more possibilities.
Here's what I know about the women with whom I have been blessed to walk.
You are amazingly strong, you are resilient, you are powerful, and you are insightful and organized.  You are resourceful, you educate yourself and you are loved and supported beyond this experience.  Oh yeah, don't get between a fertility challenged woman and her dream of being a mom because you will not be able to stand that wrath!
My wish for you this week and every week is to be aware, to be at peace and to be blessed!
Now rock it! At the end of the seven days you have set aside for yourself, your forehead will hurt because of all the V-8 moment slaps!
Blessings,
Kristen
Fertility Coaching Giveaway – Win a One-Hour Individual or Couples Coaching Session: Mother's Day and Father's Day can stir up emotions and feelings for many individuals and couples trying to create their family. These back to back observances can be two more reminders of the losses in your life, but they also can be opportunities to help you move forward with ease. Through her coaching sessions, let Kristen Magnacca help you discover your inner wisdom and find clarity for the next step on your fertility journey. To register to win a free Fertility Coaching Session visit this link. We will select and notify the winner on June 1st, 2012.
https://www.cnyfertility.com/wp-content/uploads/2018/06/CNY-BLACK.png
0
0
Kristen
https://www.cnyfertility.com/wp-content/uploads/2018/06/CNY-BLACK.png
Kristen
2012-05-08 08:52:12
2012-05-08 08:52:12
Dr. Rob's Monthly Teleworkshop with Kristen Magnacca: Awareness