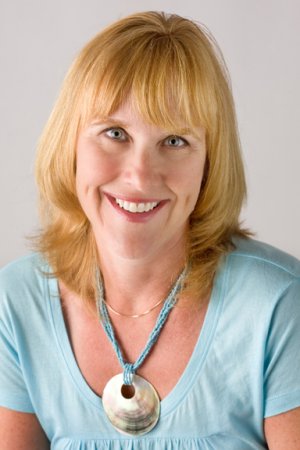 October Tele-workshop, Oct. 18th @ 6:30 pm, Free to attend from the comfort of your own home.
Nutrition: "You are what you eat from your head down to your feet."
RSVP to Kristen@cnyfertility.com
When you hear the word nutrition your mind might automatically go to food, the proper nutrition needed to keep your body running at optimum health.  Four helpings of veggies and fruit, calcium, protein and good fats and the "bad" fats and of course folic acid if you are trying to conceive.
Nutrition (also called nourishment or aliment) is the provision, to cells and organisms, of the materials necessary (in the form of food) to support life. Many common health problems can be prevented or alleviated with a healthy diet. (Wikedpedia.com)
What about nourishment of your mind and soul?  There are not specific guidelines set out by the FDA about the standard for supporting life through daily intake of nourishment for your spiritual and thinking self but perhaps there should be.
Dating myself here, but when I was young there was a commercial called "Time for Timer" and it brought you into your body and digestive track and the jingle that went along with it was "You are what you eat from your head down to you feet".  Do you remember this?

Why I bring this up because not only are we eating food daily but also we are "eating" news, energy from others and our own thoughts daily.
What are you thinking on a consistent basis?  What are you saying to your self over and over again?
What type of energies do you surround yourself with day after day? Are you surrounded with people that uplift you, shine their light for the world or people who choose to be a bit miserable?  The old saying misery loves company explains it all, like attracts like.  So if you want more joy in your life, give the joy, if you want more understanding or appreciation, and then give that.
We all have daily choices, no momentary choice of how you will react to lives' exchanges what you can pick to consume through your mouth, ears, eyes, whole body and soul!
Potato chips or an apple, an outburst of foul language when something drops on your foot or plainly expressing yourself, a non verbal reply to someone who cuts you off on the road or blessing the person with safety, or during a marital discussion going for the juggler instead of responding with a compassionate heart?
All these examples are not about others but about you.  You are feeding yourself through your actions, thoughts and words and how you treat others creates your healthy diet.
So, I leave you with this thought for the month quoting "Time for Timer ~ "You are what you eat from your head down to your feet"!
~~~

October 18th @ 6:30
Dr. Rob's Monthly Tele-workshop –You are what your eat:  Cultivating a system of nourishment for your mind, body and soul while traveling through fertility treatments.
In August we talked about the "Dog Days" of fertility treatments and discussed how to create systems to bring you peace during this time.  With October's topic of the month being nutrition we're going to take the system one step further.  What are you doing daily to give your mind, body and soul nourishment during the trying to conceive time of your life?
You become what you give and receive each an every day.  During this hour we will take about create habits of aliment that you can carry over to your life when you become a mom!  By creating outlets to uplift your spirit each day you will be a healthy, happier parent. The shift in the conversation is to help you begin to think about how a pregnancy and parenthood are a transition time and being pro-active rather than reactionary will bring peace to you and your household.
So, dial in from your favorite part of your house while we discuss creating a habit of nourishing yourself during fertility treatments and beyond. RSVP to Kristen@cnyfertility.com or send any questions that you might have.
https://www.cnyfertility.com/wp-content/uploads/2018/06/CNY-BLACK.png
0
0
Kristen
https://www.cnyfertility.com/wp-content/uploads/2018/06/CNY-BLACK.png
Kristen
2010-10-14 08:26:10
2010-10-14 08:26:10
Dr. Rob's Monthly Tele-Workshop with Kristen Magnacca: You are what you eat!