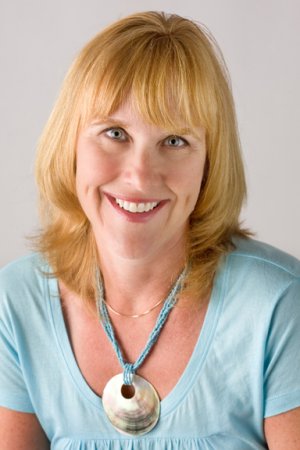 Monday, December 20th at 6:30pm discuss "Making Choices" about fertility issues, balancing the holiday festivities and life.  Our special guest will be Joanne Verkuilen the founder and co-ceo of Circle + Bloom. Joanne will facilitate a short meditation at the end of the hour.  Also, getting into the spirit of the holidays we will be raffling a combination gift of the Love & Infertility CD and a Circle & Bloom CD! To RSVP and register for the gift set please email Kristen@cnyfertility.com.  Feel free to email any questions or topics that you'd like to discuss prior to the tele-workshop.
You have Chosen Wisely:
Our dog is a Tibetan Terrier, I like to think that he shines some Tibetan energy each and every day into our home… the peace and solitude and quiet awareness that Tibetan monks exude somehow across the great earth are shared through this tiny being who brings unconditional joy and love.
Our little monk dog is named Indiana Jones Bingo Magnacca. I know, a lot of names for a little dog.  My son who turned 12 named him after the trilogy of movies, which are our family favorites.
My favorite part of all the movies is the scene with the Grail Knight.  The Grail Knight is weak in body but not in spirit or motivation. After seven hundred years of awaiting for his replacement, he still struggles and lifts the weight of the sword in efforts to protect the Holy Grail.  Then when the General with darkness of spirit arrives after Indian Jones, the knight observes his blindness to the sacred place in silence while the general is truly ignorant of the significance of the Holy Grail.
The General's greed is his driver, only looking from his ego.  The words "He chose poorly" is all that is needed from the Grail Knight, which are so appropriate on so many levels.  Then, as Indiana Jones reaches for the cup of a carpenter, not gold and jewel appointed and drinks from the cup, "You have chosen wisely" is the ancient knight's response.
During the fertility journey, the choices are many and in some cases clouded with mixed up emotions and intentions.  How can we carry the same tenacity and the sureness of heart regarding our daily choices?  How, after so much waiting and anticipation, can we come from a centered heart that is at peace with each choice?
The choices of life, right now, are squarely about fertility.  Creation and how to keep your mind, body and soul at peace with the consistent incoming varied array of situations that demand or request a choice?  The intention behind the choice is the driver, using the Indiana Jones example the "evil General's" choice was ego driven, ever lasting life to conquer while Indiana's choice was soul driven, to save his father's life and the Holy Grail itself.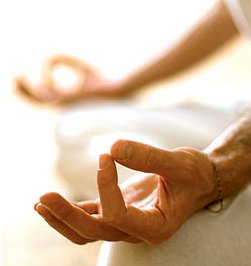 Meditation and relaxation is a choice.  To quiet one's mind and listen inward is a practice, a practice that can surely help with the choices that each of us face daily along with the habit of creating happiness.
The evil characters in the Grail Knight thought that happiness would be obtained through drinking from the Holy Grail and achieving everlasting life, and that was the intention of the choices they made.
Perhaps as we enter into the holiday season, you might want to connect inward and ask yourself what brings you the most happiness, right now, right this second.  Not tomorrow or the next day?  Right this moment?
I will share with you that one year I opted out of all celebration: no decoration, no tree, no turkey or family or friends. I withdrew not to the quiet, peaceful place of my heart but to the sad, disappointed dark place of my being.  "What I know now, that I wished I knew then" was not to judge my intention as "wise or poor" but to accept it and then learn from the opportunity.  The consequence in this choice was that I missed my family and the happiness of those "dark holidays".
So perhaps taking the words of the Dalai Lama for an intention for the holiday season, generate a good attitude and good heart as much as possible. As much as possible… that is choosing wisely.  Check out the meditation and relaxation opportunity with Lisa Stack this month, you can participate from the comfort of your own home!  Details here.
"It is very important to generate a good attitude, and a good heart, as much as possible. From this, happiness in both the short term and the long term for both yourself and others will come. "
~Dalai Lama
{{hrule}}
Dr. Rob's Love & Infertility Tele-workshop with Kristen Magnacca
Monday, December 20th, 6:30pm
Please join me on December 20th at 6:30pm to discuss "Making Choices" about fertility issues, balancing the holiday festivities and life.  Our special guest will be Joanne Verkuilen the founder and co-ceo of Circle & Bloom.  Joanne will facilitate a short meditation at the end of the hour.  Also, getting into the spirit of the holidays we will be raffling a combination gift of the Love & Infertility CD and the Circle & Bloom CD! To RSVP and register for the gift set please email Kristen@cnyfertility.com.  Feel free to email any questions or topics that you'd like to discuss prior to the tele-workshop.
~~
Blessings,
Kristen
https://www.cnyfertility.com/wp-content/uploads/2018/06/CNY-BLACK.png
0
0
Kristen
https://www.cnyfertility.com/wp-content/uploads/2018/06/CNY-BLACK.png
Kristen
2010-12-14 08:24:24
2010-12-14 08:24:24
Dr. Rob's Monthly Tele-Workshop with Kristen Magnacca: Making Choices