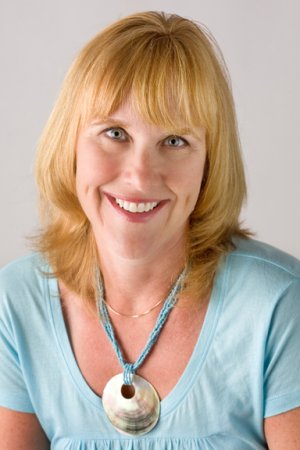 Dr. Rob's Monthly Tele-workshop with Kristen – Thursday, April 28th, 6:00-7:30pm
Join Dr. Rob Kiltz and Kristen Magnacca, author of Love & Infertility, for a tele-workshop from the comfort of your own home. This month they celebrate National Infertility Awareness and welcome you to call in with any questions or comments you may have to offer. All participants will have an opportunity to share or just listen in. RSVP to Kristen@cnyfertility.com or email any comments or questions before the workshop. No cost to attend.
Awareness: Experience in Feeling Out
The month of April holds the week of National Infertility Awareness April 24th thru April 30th and I am looking forward to Dr. Rob's invitation for the monthly tele-workshop on Thursday, April 28th.
Thinking ahead to our time together the word that jumped out at me was AWARENESS.  Life has a way of directing our awareness to what needs our attention the most at each given minute doesn't it?
Awareness of the road when we drive, the pot that is boiling, and the body that is being asked to do all the duties it does each day.  Now this is where I take a bit of a pause.
Awareness of the mind, body and soul is a huge component of the fertility journey and the words mind, body and soul seem to go together like three peas in a pod.  But for the celebration of a national week of "fertility" awareness I like to include the awareness of the emotional body.  We do all indeed have mind, body and soul but the emotional component seems to be left out, if you will.
In pre-planning for Dr. Rob's and my discussion during NIAW I am hoping to hear his input on how the emotional body and the emotional, effect our wholeness.
Recently I watched Oprah's Favorite things show on TiVo and was moved to purchase Mark Nepo's book the book of Awakening, on of her give away items.  Each day it offers suggestions and a little exercise.
A line struck me in a recent entry "Experience in Feeling Out" as it relates to becoming aware of your breath and the emotions associated with an experience.  For a few moments allowing yourself to sit silently and feel the experience and breath it in, not to miss a moment and on the exhale of your breath release the feelings.
What a simple and profound way to manage the flow of emotions during the day and also during a fertility cycle.  To hold life's experiences with grace and truly be present, and the self-care, self-nurture of releasing the feelings without judgment.
God bless us as we as a planet and society change to be living from a heart-centered place of acceptance and love, breathing in our human experience and breathing out the emotional element the love, grace and joy along with the sadness & broken pieces, because they are all one and necessary to feed our existence.
https://www.cnyfertility.com/wp-content/uploads/2018/06/CNY-BLACK.png
0
0
Kristen
https://www.cnyfertility.com/wp-content/uploads/2018/06/CNY-BLACK.png
Kristen
2011-04-15 04:30:01
2011-04-15 04:30:01
Dr. Rob's Monthly Tele-Workshop with Kristen Magnacca: Awareness