Dr. Rob Kiltz's Integrative Approach to Fertility: The Fertile Secret
Dr. Rob Kiltz's Integrative Approach to Fertility: The Fertile Secret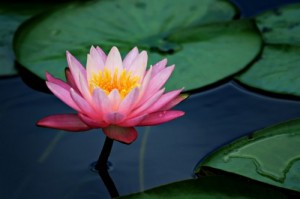 When trying to conceive, it is beneficial to take a multi-faceted approach to fertility. In combination with medical procedures such as IVF or IUI, it is helpful to add other approaches such as yoga, acupuncture, and proper nutrition. Together, these help the mind, body, and spirit.
At CNY Fertility Center, Dr. Rob Kiltz, believes in the use of yoga and acupuncture to help increase the likelihood of conception. Dr. Rob Kiltz is now offering a complementary acupuncture treatment for all clients to utilize either pre- or post-embryo transfer, at his Albany and Syracuse centers. Dr. Rob is also offering Yoga for Fertility class free of charge due to his strong belief in the power of yoga to improve the body's ability to conceive (for men and women).
According to results published in Fertility and Sterility, acupuncture has been shown to be significant especially when undergoing an IVF cycle. The underlying belief is that acupuncture reduces stress, improves blood flow to the ovaries and uterus, and helps to increase the number of follicles for a greater chance of conception.
Yoga for Fertility helps to relax the body, balance hormones, and enhances blood flow to the reproductive organs as well as to soothe and quiet the mind. Often times there can be many emotions which are challenging during the fertility process, and yoga helps to keep the mind focused and creates calmness within.
Nutrition is yet another component; a healthy diet will improve your mind as well as your body. Fueling the body with adequate folate, B vitamins, healthy oils, etc. is an instrumental to fertility. Even making small changes such as exchanging olive oil for margarine when cooking can really impact the body and make it a healthier environment for your conception.
To learn more about any of the above or to request consultation or an appointment with one of our fertility specialists, please call us toll free with your questions at 800-539-9870. If you are a new patient and would like an initial fertility consultation, click here to request a phone or in-office visit.