Dr. Rob Kiltz Encourages Yoga for Fertility in Recent Article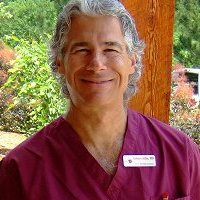 Below is an excerpt of a recent article published by The Examiner and written by Corey Whelan in which Dr. Rob Kiltz provided a quote regarding Yoga for Fertility.
Click here for full article. Click here to see our Yoga Calendar.
Excerpt of Yoga off the mat – words of wisdom from Brenda Strong:
Brenda Strong may best be known to the American public as the doomed character of Mary Alice Young on the hit TV show, Desperate Housewives. But, for many people who have struggled with issues concerning fertility, intimacy, and even menopause, Ms. Strong is better known for her work as a yoga practitioner and also, as the national spokesperson for The American Fertility Association (AFA).
In a recent blog entry for The AFA, Ms Strong stated, "I realize now after having dealt with infertility that stress isn't something that goes away once you are a parent, or even, a yoga teacher. It is something that one needs to manage daily. So how do we pursue our dreams of building our family without killing ourselves with stress? Learning to sit with the discomfort of life's uncertainty is key".
Can yoga help with that? Studies at the Mayo clinic have substantiated that assertion and other research studies done in the U.S. have given strong indication that yoga can actually change how genes respond to stress.
Dr. Robert Kiltz, founder and director of the CNY Fertility and Healing Arts Center agrees that this may be so. Dr. Kiltz states that "Yoga for fertility is a powerful practice that helps men and women reduce stress and anxiety, become more mindful and centered, and therefore, improve the body's ability to conceive". Click here to read more.