Creating a Fertile Environment with Acupuncture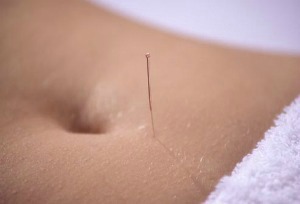 Acupuncture for fertility can be traced back to Chinese medicine as early as 11AD. Using combined practices of Eastern and Western medicine may help to increase the chance for fertility.
In Eastern medicine, bodily functions are regulated by an energy called "qi" which flows through the body. Disruptions of this flow are believed to be responsible for issues that people experience with fertility. Acupuncture may help to correct imbalances in the flow of qi by stimulation of acupuncture points. The needles are so small, almost hair-like, that they are rarely felt by clients! The needles are placed in energy points which correspond to and help improve energy flow to reproductive organs.
Acupuncture creates a fertile environment by:
• Reducing stress by increasing the production of endorphins which help to make you feel good!
• Helping to increase a woman's fertility by improving blood flow to the ovaries and uterus which can help thicken the lining of the uterus, increasing the chances of conception by producing better quality eggs.
• Helping to correct problems with the body's neuroendocrine system and releasing hormones that will stimulate the ovaries, adrenal glands and other organs that are involved in reproduction. It also helps to produce a greater number of follicles.
• Increasing the chance of pregnancy for women undergoing in vitro fertilization (IVF).
• Reducing the risk of miscarriage.
Recent research in a study published in the American Journal of Reproductive Immunology has indicated that acupuncture has been shown to prevent egg implantation failure (1).
Dr. Rob Kiltz is such a firm believer in the benefits of acupuncture for fertility that CNY Fertility Center is now offering it complementary for all clients to utilize either pre- or post-embryo transfer, at his Albany and Syracuse centers.
(1) Gui, Juan; Xiong, Fan; Li, Jing; Huang, Guangying. Effects of Acupuncture on LIF and IL-12 in Rats of Implantation Failure. American Journal of Reproductive Immunology. Am J Reprod Immunol. 1600-0897. 2012.
–
Request Consultation or Appointment
If you are a new patient and would like an initial fertility consultation, click here to request a phone or in-office visit, or call us toll free with your questions at 800-539-9870.