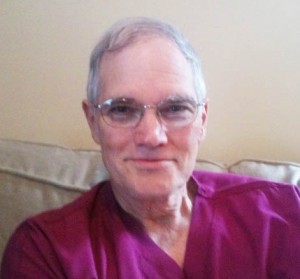 Welcome Dr. Massey!
CNY Fertility Centers located in Syracuse, Albany and Rochester are excited to announce the newest addition to our fertility team! Joe B Massey, MD, FACOG, has over 20 years of experience in infertility. He joins us from Georgia where he founded the largest center in the south, Reproductive Biology Associates. Dr. Massey's achievements include working as part of the team responsible for the first IVF baby in Georgia, the first ICSI pregnancy in the US and the first frozen egg pregnancy in the US, among other advances.
Dr. Massey will be performing egg retrievals, embryo transfers, consults and all aspects of infertility diagnoses. Dr. Massey is particularly interested in providing low cost, cost effective treatments to assist infertile couples and individuals across the financial spectrum who wish to create a family.
Dr. Massey said, "We can almost always offer treatments or hope for infertility patients. Usually we're truly dealing with reduced fertility, not total infertility. It's our jobs as fertility specialists to find the causes of the infertility and then enhance the chance of conception each month using the appropriate procedure at that time for that patient. I offer tailored treatments to each specific patient time taking into consideration all factors, including cost. In any one month you may not succeed, but there is always a new month for success."
He is impressed with the support and integration of eastern and western medicine that CNY Fertility Centers offer. "There is no question that enhancing the interweaving of the mind-body-spirit connection at all stages of infertility can help with overall success of the patient. The center has so much to offer with a knowledgeable staff and both western and eastern treatments," said Dr. Massey.
Dr. Massey has grandchildren in Georgia and in New York, which attracted him north. In his free time he enjoys photography and tennis and loves New York's scenery and culture. He is even excited about the New York snow!
The entire staff of CNY Fertility and CNY Healing Arts wishes Dr. Massey a warm welcome to our wonderful team. We feel he is a great asset, and will help CNY Fertility continue to grow with his years of knowledge and experience in the field of infertility.
For Dr. Massey's official biography click here!
https://www.cnyfertility.com/wp-content/uploads/2019/05/cny_logo.png
0
0
lareina
https://www.cnyfertility.com/wp-content/uploads/2019/05/cny_logo.png
lareina
2009-09-18 22:45:22
2019-04-24 18:35:38
CNY Fertility Centers Welcome New Reproductive Endocrinologist, Joseph B. Massey, MD