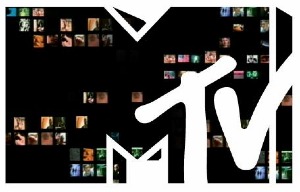 MTV Looking for Infertility Candidates for their Documentary Series – True Life: "I'm Having Infertility Issues"
MTV is currently looking for candidates to share their story who are:
– CURRENTLY STRUGGLING with Infertility and doing SOMETHING to address the issue
– REAL STORIES
– they can be anywhere in the US
– male or female
– be 18-29
Below is the information – you need to get in touch and share your story. Of course, we would love if someone who is using CNY Fertility Center could include how they are using our programs as part of their fertility journey.
SHOW INFORMATION
AWARD WINNING MTV DOCUMENTARY SERIES
– TRUE LIFE: I'M HAVING FERTILITY ISSUES
Have you always wanted to have a baby and are finding out that getting pregnant isn't as easy as it seems? Have you been trying for months — or even years — to get pregnant without success? Have you or your partner been diagnosed with a condition that makes it difficult to conceive naturally and plan to seek help from a fertility clinic? Are you so consumed with having a baby that you'll stop at nothing to have your own? If so, is your partner right there with you? Or is he or she reluctant to spend the money and energy it would take to conceive through high tech means? Are your fertility issues causing problems with your relationship? Has trying to have a baby left you emotionally, physically, and financially drained? Do you have a pre-existing health condition where being pregnant could be dangerous for you and your baby, but you're determined to beat the odds?
If you appear to be the ages of 18-29 and you're CURRENTLY struggling with fertility issues, please email us: MTVInfertile@mtv.com
Please include your name, story, location, PHONE NUMBER, and photograph if possible. Please remember to include your PHONE NUMBER.
https://www.cnyfertility.com/wp-content/uploads/2018/06/CNY-BLACK.png
0
0
editor
https://www.cnyfertility.com/wp-content/uploads/2018/06/CNY-BLACK.png
editor
2012-09-01 08:30:14
2012-09-01 08:30:14
CNY Fertility Center and MTV Looking for Infertility Candidates - Documentary Series