Raquel & Claudio
Florida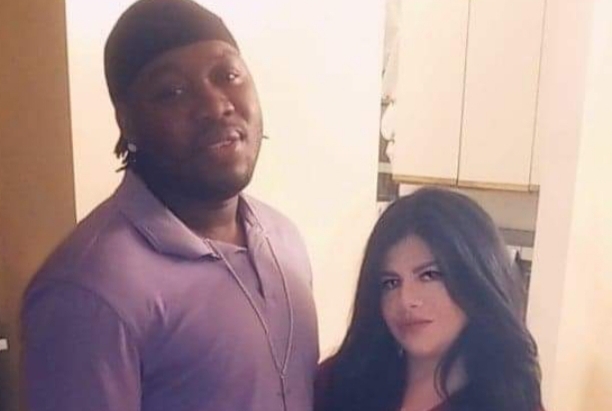 Infertility Diagnosis
Recurrent miscarriage
Secondary infertility
Tubal obstruction
Unexplained infertility
Treatment(s)
Embryo Freezing
Frozen embryo transfer (FET)
In vitro Fertilization (IVF)
Raquel & Claudio's Story :
My journey with infertility has been a long painful one. We all have our own unique story and I'd like to share mine. Fifteen years ago against my doctor's wishes, shortly after giving birth to my daughter, I had a tubal ligation.
Although I've always wanted to have a large family. I was encouraged by everyone it was the best thing to do I was 24 and had three children (all 3 were with my fiancé at the time).
Then just eleven months after my tubal ligation, the worst day of my life happened. I got the phone call no one ever wants to get. It's was the Florida Highway Patrol and they need to speak with me urgently (my hands are shaking as I write this). They rush over to me and start asking me questions about my fiance, what kind of car does he have, was my son with him, who was in the car, when did I last see them.
I finally broke down and shouted out the top of my lungs and begged them to tell me what is going on. There was an accident they said and no one survived.
My world as I knew it came crashing down on me. There were three precious lives who were dear to me in that car my SIL she was just 14, my fiance he was 27 and my first born son he was only six years old and they were all gone just like that in a blink of an eye. It's a day I will never forget. Losing a child is a parent's worst nightmare and mine became a reality.
Thru all the pain, I remembered my doctor's words 'don't do it Raquel, you're so young and you never know what life may have in store for you.'
Fast forward five years later I met a wonderful man. He's six years younger than me and has no children of his own. He has helped me raise my two other children (who are my world). We want nothing more but to have a baby together. The feeling of having another baby and having a big family is greater now specially after the devastating tragic loss of my baby boy. I know I could never ever replace him nor would I ever want to. He will forever hold a special place in my heart. I know he's looking down from the Heavens and he wants nothing more than for his mommy to be happy and having another baby means everything to me/us.
We saved up and I had a tubal ligation 10 years ago (I was only 30, the odds were on my side and it was a lot more affordable than IVF, IVF is very expensive in Florida) unfortunately the procedure was not successful. After almost two years on and off of clomid, countless injections of lovenox, vitamins, countless doctor visits our hard work, sweat and tears our only result was multiple miscarriages, chemical pregnancies and three etopics, we were told IVF was our only hope. We were devastated because we had no idea how we would ever be able to afford IVF. I have health insurance but it has zero infertility coverage.
One day while on Facebook, I found out about CNY on an infertility group I follow. I started to do my research and discovered what a wonderful facility CNY is with some of the best doctors in the world and a staff who genuinely cares about its patients. We would have to travel to New York but that was okay. We were going to save, pack our bags and head to New York.
But wait it gets even better I found out their monthly giveaways. For months I would enter the giveaways both on Facebook and IG and watch Dr. Kiltz every Sunday night.
There was something special about the November giveaway, I felt it in my heart. I prayed to God and right before I received the message that I had been chosen. I had said a small prayer to my baby boy in Heaven . I said 'baby boy mommy misses you so much more than than you know, please help me, help your mommy's dreams come true,' next thing I know I have an IG notification, I was chosen as the November winner.
The tears just started falling down my cheeks but for the first time in a long time they were tears of joy. Me and my significant other Claudio would like to thank CNY for this life changing opportunity there are simply no words on earth that can express how much this means to us both.
Favorite Team Member at CNY :
We look forward to starting our journey with CNY as soon as possible. So far I have only gotten the pleasure to speak with William on the phone, he was the gentleman who advised me I had been selected. He is one of the most caring genuine people, I have ever spoken to. I told him about my life, my story and he said you're going to make me cry Raquel and for a man who has never met me to tell that, it just touched my heart and soul.