Laura & Christa
Virginia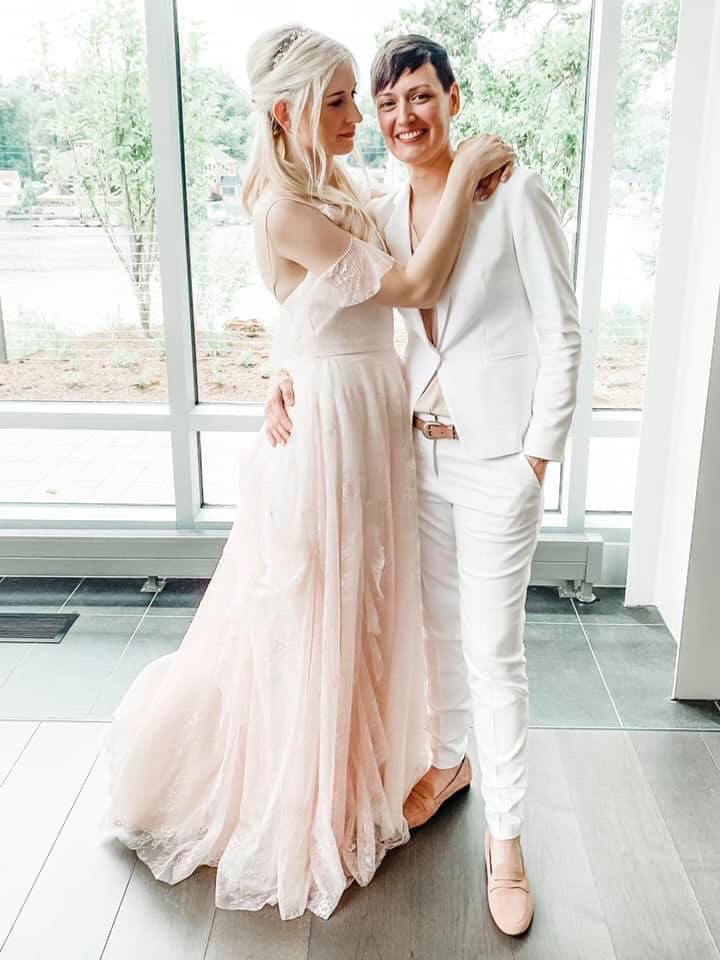 Infertility Diagnosis
Not applicable/No diagnosis yet
Treatment(s)
Donor sperm
Embryo Freezing
Frozen embryo transfer (FET)
In vitro Fertilization (IVF)
Laura & Christa's Story :
The past weekend heralded most of the LGBTQ Pride celebrations in Washington, D.C., and seven years ago on Pride weekend Christa and I started dating and we have been inseparable ever since. Now, on the same Pride weekend seven years later, I got to marry the love of my life.


The greatest gift we have ever received is this chance to start a family through RIVF. This is both a blessing and a modern medical miracle that two women can feel part of the process of making a baby.


We were lucky to catch Dr. Kiltz at our consultation in May and he was all smiles and made sure that we had the information we needed. All of the staff from those at the front desk to the nurses and practitioners never batted an eye that we are a same-sex couple and have treated us with respect and kindness through every step of the way so far.


To say we are grateful to be the lucky recipients of the giveaway is an understatement. This is the chance of a lifetime for our little, and hopefully one day in the near future, growing family. I am not ashamed to admit that there were many happy and (slightly bewildered) tears over the news. This is the month for LGBTQ Pride and we couldn't be any prouder to be a part of the CNY Fertility community.