Katelyn & Blake
Pennsylvania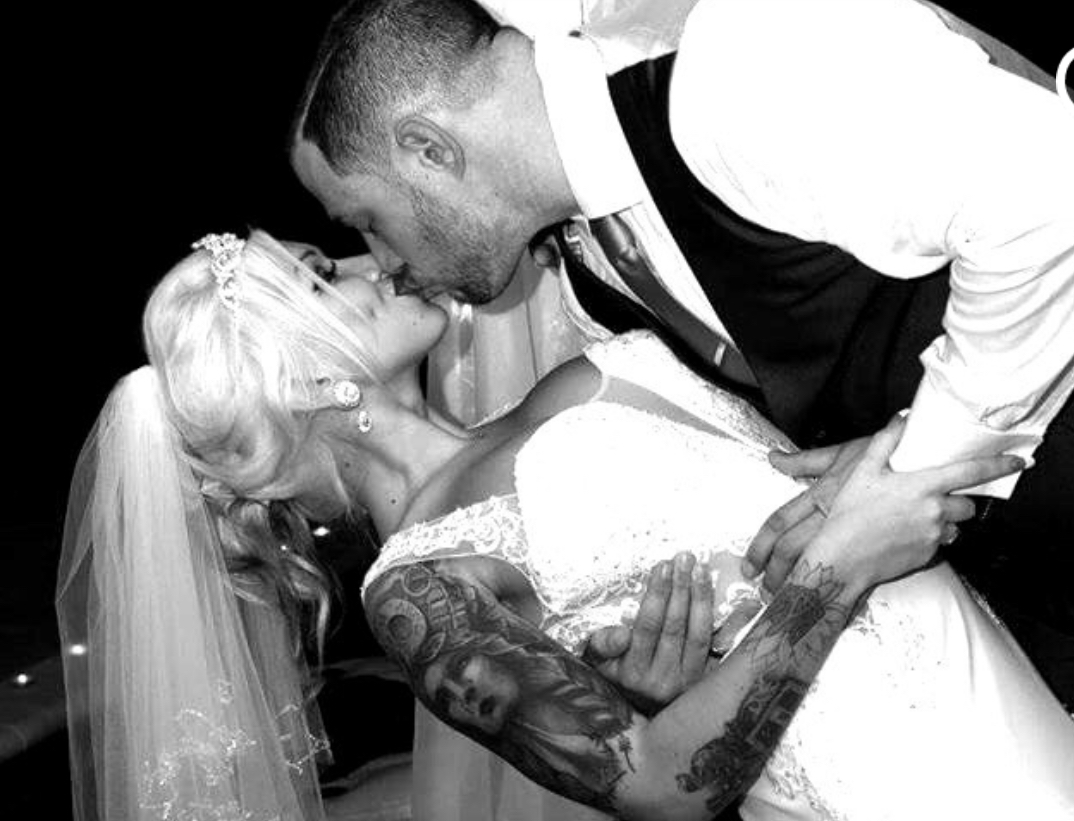 Infertility Diagnosis
Ectopic pregnancy
Polycystic ovary syndrome (PCOS)
Treatment(s)
In vitro Fertilization (IVF)
Katelyn & Blake's Story :
5 years ago, I was diagnosed with Polycystic Ovarian Syndrome. However prior to that, my husband and I tried for 2 years to get pregnant. Hundreds of negative pregnancy tests that broke my heart and spirit a little more every time. We just kept believing, as most couples probably do, "it'll happen when it's meant to happen." however, something just didn't feel right. After seeing multiple doctors and getting mixed reports, I finally decided to see an infertility specialist.
They immediately knew after all the ultrasounds and bloodwork. Doctors warned me of the long hard road ahead- full of consistent monitoring, medication, and financial burden, but that the outcome was certainly optimistic as long as I was patient. I was young, and very fertile aside from my failure to ovulate.


2 years later, we were blessed with my son after multiple rounds of injectibles and IUI. I thank the universe everyday that he was given to me, because the constant hormone medications and being poked with needles starts to break you down after a while. You can only remain so optimistic for so long when you see little result. But regardless- we were blessed!


Then— Five months after he was born, I was hospitalized from severe bleeding and knife like stabbing in my abdomen. Later it had been confirmed that not only was I somehow pregnant (after doctors swore I would never be able to naturally conceive) but that the childs life was going to be ended and removed- along with my right Fallopian tube. I stopped breathing not once, not twice, but four times on the operating table that night. I almost lost my life from the severe blood loss due to my Fallopian tube rupturing.
I was not ready for another baby, however loosing one now had me more determined then ever to have our rainbow baby once I physically and mentally healed.
We began trying again in 2018- but now facing struggle of finances going down the drain anytime I would ovulate on the side where I now lacked a tube. Finally in September of 2018 we took another route and tried Letrozole, which is supposed to target pcos specifically. I had originally avoided this route of treatment and jumped straight into injectibles because I had about every negative side effect possible on Clomid, which scared me away from any oral treatment.
After being prescribed letrozole and metformin. I ovulated and conceived! We were ECSTATIC! The doctors however started out incredibly pessimistic toward my new pregnancy due to my HCG numbers starting so low. Despite this, we all remained hopeful for the newest member of our little family.
Weeks of monitoring went by and finally as the doctors gave us the okay to be confident that the pregnancy will be normal, tragedy struck the following day. I was once again in physical agony and rushed to the Emergency Room by my sisters. What we all had feared had come to life as my second tube had now ruptured. It was not yet confirmed- but after all the whispers and silence amongst the medical staff; I knew what was happening. All over again.
We were destroyed as a couple and as a family. Our gatherings grew quiet for quite a while after that, and we started to stay home just the three of us to heal. We didn't know what way to turn, and now knew if we ever wanted another child we would have to undergo IVF. As if it wasn't bad enough that we have to pay to do something the body is naturally supposed to grant you, every time we would succeed it was physically ripped out of me against my own will.
I did not hold much hope after losing our second baby, until a grief group pointed me toward your practice, CNY fertility. I was told of the incredible prices and the amazing staff. Of course I was skeptical as to how the prices could be so cheap when everyone else chooses to profit off of our misfortune, but it was totally legit.
After my husband and I drove to Syracuse for our consultation with CNY, we were in awe over the beauty and legitimacy of the practice. That- is what restored my hope in this journey. The fact that a doctor will do anything possible to give you the dream that is your family, AND offers in house financing to make that a reality.. you just can't beat it. We are seriously over the moon and can not wait to begin our treatment with you over at CNY! Thank you for listening.