Iris & Joe
Vermont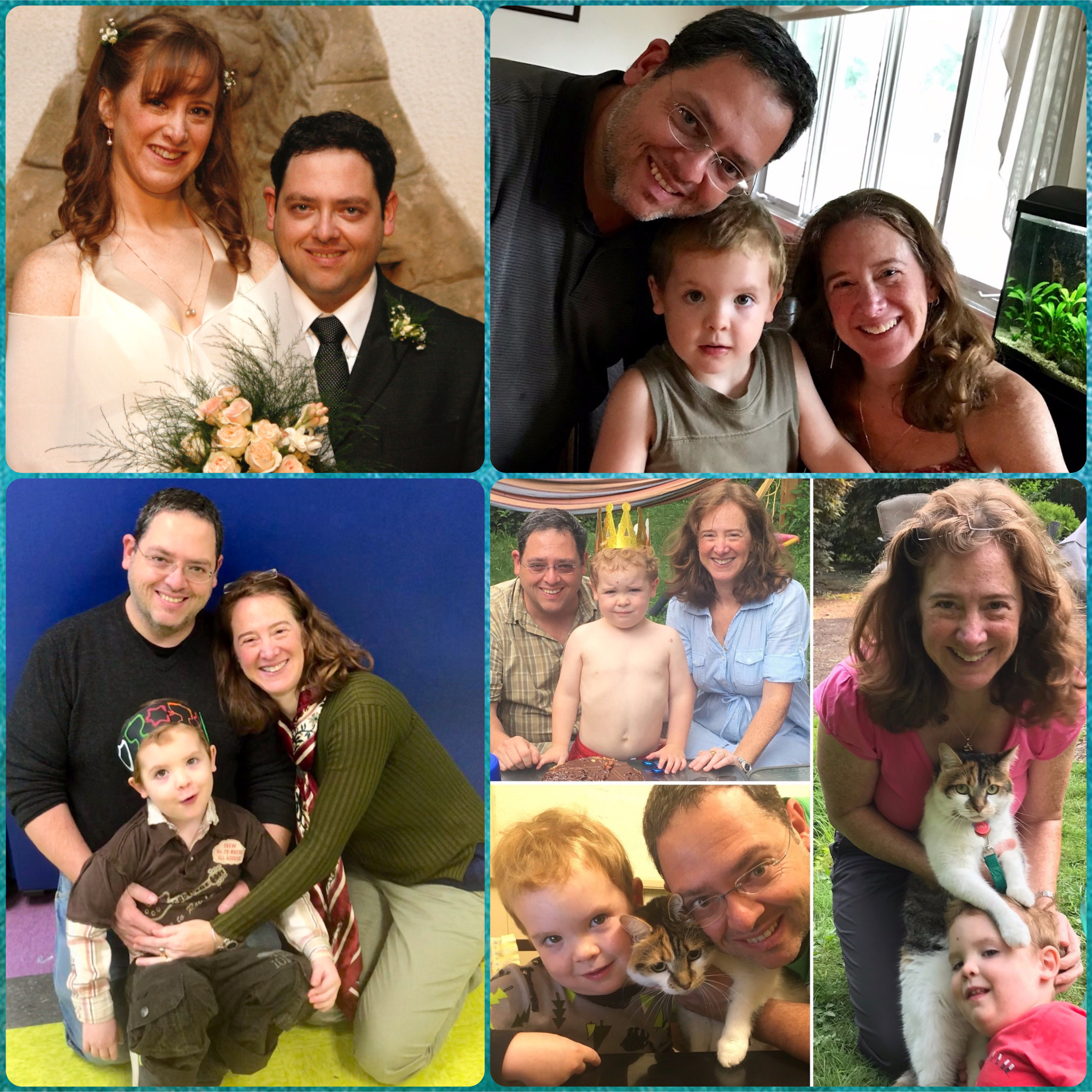 Infertility Diagnosis
Treatment(s)
Frozen embryo transfer (FET)
Iris & Joe's Story :
We are a family from Montreal, with a 4 year old son and 2 cats. Our journey with infertility is very long. We got married in 2010, when I was 40 years old, and immediately started trying for a baby. After a year we were referred to a fertility clinic. No special problem was found with me, except for my advanced age (bad egg quality), while my husband has 70% DNA fragmentation. After 5 clinics and 4 years of treatments (1 IUI, 2 IVF cycles with my own eggs, 2 with donor eggs, 1 of which ended up with no embryos to transfer, and 1 miscarriage), our first FET worked and we welcomed our son in August 2014.


A year later we went back for our 2 remaining embryos in order to expand our family. I got pregnant with the first one and hoped to donate the one remaining embryo. Unfortunately, I miscarried again and thus transferred our last embryo. That too ended up as a BFN. From one day to the next we went from hoping to donate our embryos to looking for families willing to donate their embryos to us.  At the same time, we are in CNY's waiting list for an anonymous donation since December 2016.


At the end of 2017 we finally matched with a wonderful Canadian family that donated their last embryo to us after having donated to other 4 families (all of which succeeded). It was transferred in April 2018 and I got pregnant. However, we found out at our 9 week scan that the baby had stopped developing and I had a D&C surgery in June. Soon after, a family from the US offered their 2 embryos to us, but they backed off 5 months later, when the paperwork was ready to be signed and we were ready to start a new cycle.


We continue in our journey and keep on looking for a private match as we move forward on the waiting list. We are open to any type of relationship (open, semi-open, closed) with the donor family. Perhaps, with the help of somebody reading this and willing to donate their embryos stored at CNY, we could finally be able to complete our family!
Favorite Team Member at CNY :
We haven't been at any of the CNY clinics yet.  I've had sporadic email exchanges with Allison, who is kind and available.

Our contact person is Pati. She's great and we would love to meet her in person one day. She's always available, eager to help us, and she replies emails and phone calls promptly.