Andréa & Ron
New York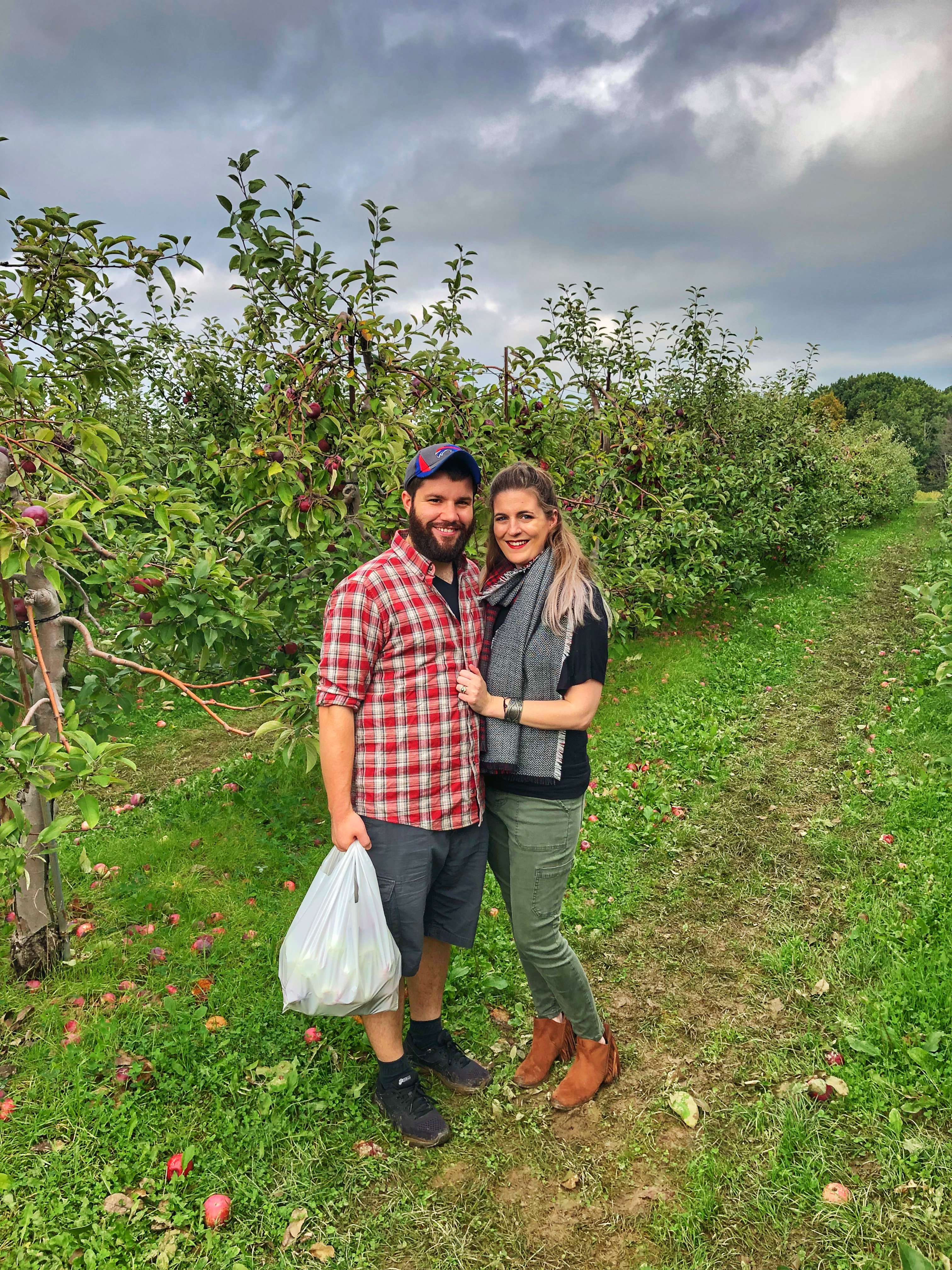 Infertility Diagnosis
Immune system disorders
Polycystic ovary syndrome (PCOS)
Treatment(s)
Frozen embryo transfer (FET)
In vitro Fertilization (IVF)
PGS
Andréa & Ron's Story :
Our story begins in the spring of 2015, when I was diagnosed with Lyme disease. That was the start of my journey to getting healthy enough to get pregnant, as I was finally able to start trying to get better after years of being undiagnosed. My husband (then fiance) and I had talked about trying to start a family after we got married in 2016, but we kept putting it off until I got "healthy", whatever that meant. Eventually I got to a point where I was in a good place, and my Lyme doctor told us that if we want to have a family, we should start yesterday. That began the heartbreaking year of tracking ovulation cycles and negative pregnancy tests. We had tried everything a person could do, but it wasn't working, so I made an appointment with my OBGYN. It was there that we found out that I had numerous hormone imbalances from a history of a pituitary adenoma that was preventing me from getting pregnant. My doctor referred us to CNY, which began part two of our journey. We had our first appointment in June of 2018, when I was put on 3 months of high dose methyl folate due to my epilepsy, and the effects of the meds I used to control it. We knew we were headed towards IVF because of my medical history, we had a small window and didn't want to waste any more time. We had a phone appointment with Dr. Kiltz before we were getting ready to begin, just to make sure we had the right protocol set up for my specific medical conditions, as Dr. Kiltz had also diagnosed me with PCOS. The whole staff has been incredibly nice and helpful from the start! We did our retrieval on 9/13, where we were fortunate enough to get 15 eggs, off which 12 fertilized, and 10 made it to Blast. Of the 8 we sent for PGS testing 7 came back as normal. Our FET is this Monday, October 15th, wish us luck!!!"
Favorite Team Member at CNY :
The entire Buffalo office has been incredible! From the moment we walked in for our first appointment, we were made to feel welcome and cared for. We can not say enough good things about the girls in the office.