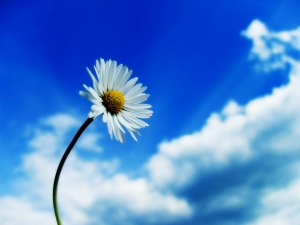 Issues with secondary fertility (difficulty in conceiving subsequent children) are challenging in their own right.  After having a child, many times there's that desire to give that previous child a brother or a sister.  When there are challenges with the following pregnancy(ies), it can often be misunderstood by others.
Many times when trying to overcome such emotions as sadness and pain, one might turn to others to confide. Upon sharing these feelings, one can be met with phrases such as: "At least you were able to have one child.  Be thankful for what you have."  Hearing this can make it more difficult and compound some of the already challenging feelings that you're having!  Know that these people have good intentions; however they have not been on your path and aren't experiencing the same feelings as you.
Attending support groups or talking to someone that has experienced challenges with secondary fertility can provide comfort.  It's OK to feel blessed that you have a child, but are longing for more!  Finding others to connect with when sharing similar experiences just makes you feel "Ah!  These people get me!"  It can be a wonderful relief and opportunity to open up and let your feelings pour out.
Secondary fertility challenges can be difficult to explain to child(ren), especially when they may start asking why they don't have a brother or sister.  You may be in circles with other mothers who have other children and it may bring on the feeling of jealousy.  That's OK, it's normal.  It's OK to feel all your feelings.  Sharing them with others who are going through the same thing, however, helps you find coping mechanisms which can lessen the pain that you're feeling and may also provide opportunities about hearing what worked for others on their journeys.
If you would like to talk to someone about the support opportunities at CNY Fertility Center, please contact our Support Coordinator, Lisa Stack by emailing Lstack@cnyfertility.com
Request Consultation or Appointment
If you are a new patient and would like an initial fertility consultation, click here to request a phone or in-office visit, or call us toll free with your questions at 800-539-9870.


https://www.cnyfertility.com/wp-content/uploads/2018/06/CNY-BLACK.png
0
0
editor
https://www.cnyfertility.com/wp-content/uploads/2018/06/CNY-BLACK.png
editor
2012-03-24 08:00:19
2012-03-24 08:00:19
Challenges with Secondary Fertility