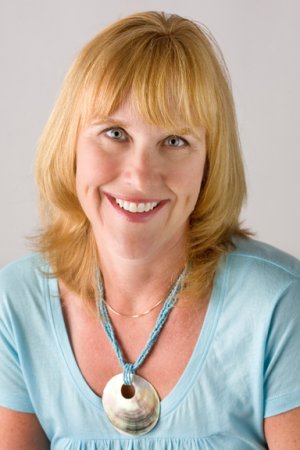 Kristen Magnacca, notable author of Love & Infertility, offers our CNY Fertility Center clients in Syracuse, Albany and Rochester, NY  support through workshops, teleworkshops, and more. She focuses on providing coaching and suggested strategies for tackling the challenges that occur during the journey to fertility.
I am not a person who holds regrets about what I should have done or shouldn't have done… holding onto the belief that everything is happening with divine timing helps me relieve the old pattern of "shoulding" on myself. You know the loop of  "Oh, I should have done this… "  Or "I shouldn't have done that." But, in hindsight I do wish I could have a "do over" for one part of our family creating journey.  My "mulligan" would be to go back and really cherish the intimate moments of being a family of two.
I would not change any part of our journey to create our family because in doing so I would change the ending, but if some magical fairy came down and said for an hour I could go back in time and do over a moment of Mark and I being just "Mark and I" I would jump at the opportunity and I'll tell you why. It was a process to create our family in which I changed and grew.  We had our bumps and bruises and strong words and loud gasping crying spells but there were also moments in it that were amazing.  The recognition that our unconditional love was supporting each of us during the speed bumps.  At the end of the day, facing what we were facing, we were there for each other not matter what.
So, within that magic moment granted to me by that little sparkling fairy, I would go back and hold the joy, that those perhaps overlooked moments of support, were giving and call back the "crazy in love" phase of our relationship.  Remember that crazy in love phase?  You can't wait to be with each other, your heart skips a beat, your palms sweat a bit, you get goose bumps from your partner's touch.  I am not saying that those romantic love side effects didn't occur during our journey, they did, but they were not my focus.  My focus was on the task at hand!!
So, how about this?  How about you don't wait for the process to be completed for your family, how about for today you "see an opportunity and grab it," set your intention to "bring back those loving feelings" and cherish the moments of being a family of two by creating and remembering this amazing aspect of your relationship.
~~~
Kristen is presenting a Love & Infertility Workshop at the CNY Fertility Center in Latham, NY this month.
February 27, 2010, 1:00-2:30pm
No cost to attend, RSVP to Kristen at kristen@cnyfertility.com
Description:
Join Kristen Magnacca in the CNY Fertility Reception Area for Part 2 of the Love & Infertility Workshop Series. Gratitude – Are you feeling that your whole life is on hold? Join us to start moving forward again. This workshop will help you to: Create a system of connecting to gratitude, learn to integrate a Daily Nurturing Item into your routine, and much more. This workshop is offered at no cost. After the presentation join us for a sample Yoga for Fertility class with Linda Hill.
https://www.cnyfertility.com/wp-content/uploads/2018/06/CNY-BLACK.png
0
0
Kristen
https://www.cnyfertility.com/wp-content/uploads/2018/06/CNY-BLACK.png
Kristen
2010-02-09 07:44:14
2010-02-09 07:44:14
Bring Back Those Loving Feelings!