You can't always get what you want, but if you try sometime, you just might find, you get what you need…" Rolling Stones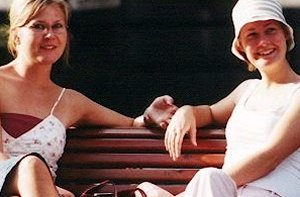 While enduring the months or years of infertility treatments and issues, many couples have found that having friends – even acquaintances – that have gone through this process before is an invaluable source of information and support. While many of us may not view ourselves as leaders, consider it defined as the ability to be yourself in all situations – easy, hard, stressful, or challenging. We all have something to give and to be in any situation. At one of our Circle of Hope support group meetings, which meets at CNY Fertility Center on a monthly basis in each location (Syracuse, Albany and Rochester), we discussed what it would be like to be a "Fertile Friend" reaching out to a newcomer. Each participant responded to the question: "If a newcomer was assigned to you as a Fertile Friend, what one thing would you like them to know?"
Keep An Open Mind
Try not to set limits, such as, "I know I will only do this x amount of times." Until you get there, you really don't know how you will feel or what you will do. Take it step by step; you'll know what your limits are as you encounter them.
Don't Give Up
Open yourself to the possibilities of all the options. Consider that adoption is not a default or "less than" option. There may be times that you need to take a break, and let that be part of the overall plan. You may need time to consider all the options. Often times each member of a family-building couple are in different stages considering options. Open communication is needed to consider and integrate different points of view.
Keep At It
A variation on "Don't Give Up," this suggestion was repeated again and again by the peer support group members. Even if it means doing some online research, reading books, talking with peers. Just keep at it.
Find Something Else to Motivate You
Resurrect an old hobby. Take Yoga, meditation, tile making. Attempt to have some kind of activity in your life where you lose track of time and forget about all this, even if it is just for a few minutes. Engaging in these activities is like making a deposit in a bank account. When waves of panic and fear and "this is never going to work" emerge, make a withdrawal by remembering how good you have felt while relaxing or being creative. This can help you ride the wave until it subsides – and it always does!
Make a Comfort Drawer
Fill a nightstand drawer with favorite mementos, pictures of family, herbal teas, massage oil and essences for a bedtime foot rub. And yes, emergency chocolate.
Take a Vacation
One group member advises, "You can't just do the baby thing all the time." Take a break and find a weekend place to go and re-connect with yourself and your partner. All of these excellent suggestions build resiliency, a quality that helps us make it through the toughest of times. While we all know the value of "staying positive," it can be very hard to do on a consistent basis. There is no substitute for the peer support relationship, and I hope that you will consider enrolling in a buddy system like Fertile Friends.
https://www.cnyfertility.com/wp-content/uploads/2019/05/cny_logo.png
0
0
lareina
https://www.cnyfertility.com/wp-content/uploads/2019/05/cny_logo.png
lareina
2009-05-04 08:38:12
2009-05-04 08:38:12
Be your own Fertile Friend by Meg Sullivan,MA,LMSW