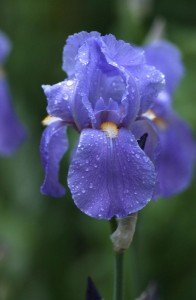 This month, we are focusing on meditation and relaxation at each of our CNY Fertility and CNY Healing Arts Centers.  We have created multiple opportunities for you to just take a deep breath, let the rest of the world fade into the background, and spend a few moments in a peaceful state of calm.
As always, we have our Circle of Hope Support Group sessions, Interactive Fertility Support Webinar, and Monthly Evening Meditation and Relaxation Webinar.  Dr. Kiltz and Kristen will also be available for their empowering teleworkshop.
At our Syracuse location, we are offering Yoga Nidra: Deep Relaxation and Guided Meditation, our Rochester office is holding a unique Meditation and Movement workshop, and Albany has created a beautiful Meditative/Healing Session.

There are, of course, many more options available to you as well – so be sure to poke around the calendars a bit!
Please let me know if you have any questions, or if you would like some direction towards a meditative practice that would be the best fit for you.
I hope that you are able to attend some of these great events!
Lisa
Lstack@cnyfertility.com
315-744-8073
Connect on Facebook
Take a look at Dr. Kiltz's book!
https://www.cnyfertility.com/wp-content/uploads/2018/06/CNY-BLACK.png
0
0
lstack
https://www.cnyfertility.com/wp-content/uploads/2018/06/CNY-BLACK.png
lstack
2011-08-06 06:01:17
2011-08-06 06:01:17
August Fertility Support Highlights