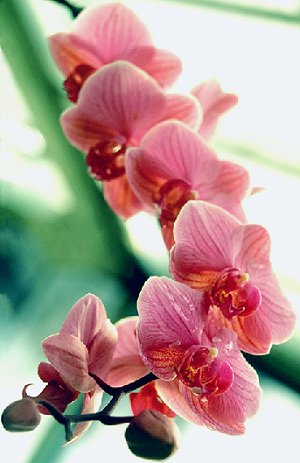 April is a CNY Fertility Center patient and has been on her journey to fertility for approximately two and a half years. April will share candid stories and a unique perspective on the fertility challenges many women and couples face. CNY Fertility Center has locations in Syracuse, Albany and Rochester, NY.
Week 59: Winding down
If I know one thing for sure it is this: Once it's time to change the calendar to August, I feel as if summer is coming to a swift end. I know, we still have weeks left of summer, but these are the last weeks of summer. Although I love the autumn there is just something about warm summer evenings, dining al fresco and lakeside adventures that makes me feel more relaxed. Even though ALL of our summer weekends have been excessively busy this year, we have had a blast. Unfortunately, upstate NY climate patterns only allow for about four months of weather that makes temperatures warm enough to fully enjoy the outdoors. Instead of being sad though, I thought it would be far more fun to make a list of things still left to enjoy this summer:
One or two more summer festivals (Our Park Avenue festival is just around the corner and the Clothesline Festival follows next month)
At least one more day at our family cottage
Swimming at my in-laws' pool
Dining on my deck/outdoors
Our vacation to the Berkshires!!!
Gardening (my double edged sword – sometimes I love it, sometimes I want the weeds to weed themselves the flowers to water themselves)
Relaxed routine
Since one door opens as another closes here is my list of fun fall adventures to which I am already looking forward:
Our anniversary weekend in the Adirondacks
Apple crumb pie
Cider donuts
The leafs changing colors
School starting – I do have a new beginning every year
Sweaters
Fires in my fireplace (This one is a direct hint to my husband 🙂 )
Comfort foods like soups and chillis
Whether you are in an ART cycle or not, whether you have come back from a vacation or have one approaching, there is much to be enjoy right now and much to look forward to in the future. As my husband and I begin this next IVF cycle I know that I need to enjoy each moment and focus on creating memories by appreciating what I do have and by looking forward to what I will have, regardless of the weather patterns or my IVF outcome.
Seasonal blessings,
April all Year
Click here to read all of April's previous blog articles on her journey toward fertility.

https://www.cnyfertility.com/wp-content/uploads/2019/05/cny_logo.png
0
0
April
https://www.cnyfertility.com/wp-content/uploads/2019/05/cny_logo.png
April
2010-08-06 07:29:16
2010-08-06 07:29:16
April's Journey to Fertility: Winding Down