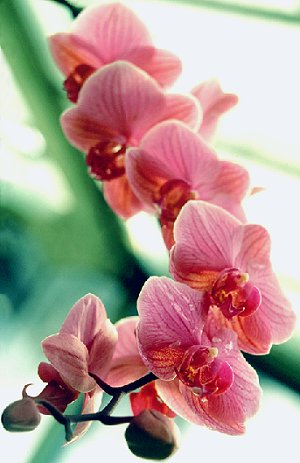 April is a CNY Fertility Center patient and has been on her journey to fertility for approximately three years. April will share candid stories and a unique perspective on the fertility challenges many women and couples face. CNY Fertility Center has locations in Syracuse, Albany and Rochester, NY.
Week 76: Where to Keep the Focus
I have always had the internal struggle over what to do with my mind when I am in a current cycle.  Do I focus on what I am doing now, which could be anything including well-timed sex to IVF to exploring adoption, or do I focus on future options just in case the current procedure doesn't work? I wish I had an answer for this because being positive during each cycle has always been a challenge for me.  The fear that I could psych myself up only to be let down has been like a hovering cloud for years. I do know, however, that the "carrot" of having other options to pursue has always been a bit of a comfort for me.
Since I strongly believe there is no right or wrong answer, let me simply remind you of this. Having a plan is incredibly grounding when you are in the midst of fertility treatments, which can be overwhelming and demanding. So why not take a look at your options and make a list. Begin by acknowledging what you have already done and give yourself and your partner credit for all of the energy and time put into past cycles. Then begin a detailed list of what comes next. You may want to do this with your partner; or perhaps you could each create a list and see how the two compare. I would definitely be specific (i.e.,  3 IUI cycles, consult appointment with doctor, 1 IVF cycle then consult with doctor again, 2 more IVF cycles then revisit adoption and/or another consult with doctor, etc.) but realize that your plans may change. For example when we did not even make it to transfer for our first IVF cycle, we had some serious re-thinking and re-planning to do.
Being focused is a result of being anchored, and I do believe that no matter what is in your fertility plan, the simple fact that you have one can be comforting. I suggest you spend some time perusing CNY's comprehensive website. Read through some of the
Success Stories
to see how those women and couples ultimately reached their goal of parenthood. And don't be afraid to explore methods that you may not have considered before you began this journey.
Staying focused,
April all Year
https://www.cnyfertility.com/wp-content/uploads/2019/05/cny_logo.png
0
0
April
https://www.cnyfertility.com/wp-content/uploads/2019/05/cny_logo.png
April
2011-08-15 20:13:53
2011-08-15 20:13:53
April's Journey to Fertility: Where to Keep the Focus