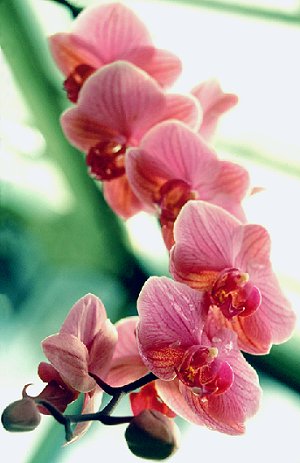 April is a CNY Fertility Center patient and has been on her journey to fertility for approximately two and a half years. April will share candid stories and a unique perspective on the fertility challenges many women and couples face. CNY Fertility Center has locations in Syracuse, Albany and Rochester, NY.
Week 56: Old Faithful
This is what I call my period: Old Faithful. She never fails me. Each month my reproductive cycle completes its process, and I have to decide what to do next – try naturally? Begin an assisted cycle? Lose my mind?  My husband and I had planned to go forward with IVF as soon as this cycle began, but as the arrival of Old Faithful drew nearer that little voice that tells me what to do was saying that it just was not time to again embark upon that specific path.
Although I try to lean on my husband as well as include him as much as possible, I have to admit my feelings of not going forward with IVF were looming long before I shared that with him. As females in the midst of infertility treatment, we are the ones who endure the poking, prodding, examinations, injections, hormonal changes, weight gain, mood swings and overall physical exhaustion. We are the ones talking about our estrogen levels in the middle of Wegmans because when that doctor or nurse calls, we want to talk to him/her, regardless of our current location or task. While I am sure our spouses are sympathetic, they simply do not endure the rigors of an assisted cycle. And for that reason, I have come to the conclusion that if I am not ready to begin IVF then that is the right decision for me at the moment. My husband, although somewhat surprised, understood my feelings and supported my decision to break for one more cycle.
In terms of my overall fertility, delaying treatment one month will not make or break my possibility of success. Since Old Faithful usually makes her appearance in less than 26 days, I will move forward with ART in a mere three and a half weeks. Until then, we are both enjoying the month and remembering that there are many opportunities to find joy right now, and that the same medical options we have today will still be there in approximately 26 days.
My wish is that you give yourself whatever you need right now, and if that is a fertility break, I hope you are able to recognize that and find peace with your decision.
Peace and joy,
April all Year
Click here to read April's blog including all of her previous articles.

https://www.cnyfertility.com/wp-content/uploads/2019/05/cny_logo.png
0
0
April
https://www.cnyfertility.com/wp-content/uploads/2019/05/cny_logo.png
April
2010-07-15 07:43:32
2010-07-15 07:43:32
April's Journey to Fertility: Old Faithful