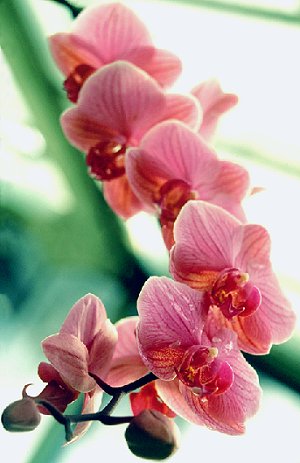 April is a CNY Fertility Center patient and has been on her journey to fertility for approximately two and a half years. April will share candid stories and a unique perspective on the fertility challenges many women and couples face. CNY Fertility Center has locations in Syracuse, Albany and Rochester, NY.
Week 55: Now and Next
Norman Lear, producer of many popular television shows including All in the Family said, "I'm interested in now and next," during his recent interview on Sunday Morning. What a great perspective, I thought to myself.  If we simply focus on what is happening now, we are living in the moment. If we focus on what is happening next we must let go of what has happened before.
Letting go of our past experiences can be extremely difficult! As my husband and I head into our next IVF cycle, I want to focus on the now and next because focusing on our past cycles will not make the next cycle a success. I need to simply let go of our past fertility challenges. I need to feel as if the next cycle is a fresh start, and in many ways each cycle is a fresh start. Our reproductive cycles vary each month as do our emotions, general physical health and overall perspective. Even the egg and sperm quality differ from month to month!
Our cancelled IVF cycle, especially since we made it as far as the egg retrieval, was devastating. No sugarcoating can change the array of overwhelming and heart-wrenching emotions both my husband and I experienced during that cycle, and I am sure you have experienced many emotions as well. However, we must remember that history does not determine the future. In fact, knowing what has and has not worked in the past gives both the doctors and patients a deeper knowledge about what will lead to success.
Fertility treatment is challenging, but focusing on what is happening now and what will be happening can be empowering and even comforting. What fears do you need to let go of? Sometimes I repeat a simple phrase to myself whenever a fearful or negative thought creeps into my consciousness: This does not service my higher purpose, and I release whatever does not serve my higher purpose. (Kristen Magnacca suggested this to me, and I have found this affirmation consistently helpful.)
What negative patterns interfere with your higher purpose and what can you begin to simply release away in thought so that you can feel empowered, confident, and content in spirit?
Looking ahead,
April all Year
Click here to read April's blog including all of her previous articles.
https://www.cnyfertility.com/wp-content/uploads/2018/06/CNY-BLACK.png
0
0
April
https://www.cnyfertility.com/wp-content/uploads/2018/06/CNY-BLACK.png
April
2010-07-08 07:40:42
2010-07-08 07:40:42
April's Journey to Fertility: Now and Next