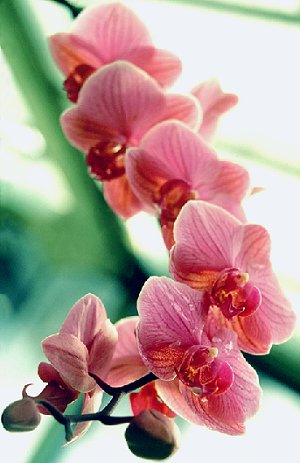 April is a CNY Fertility Center patient and has been on her journey to fertility for approximately three years. April will share candid stories and a unique perspective on the fertility challenges many women and couples face. CNY Fertility Center has locations in Syracuse, Albany and Rochester, NY.
Week 62: Miracles are Happening – Part II (Read Part I here if you missed it)
After Julie's  four and a half years of unexplained infertility and then a surprise pregnancy, I asked what she thought made the difference in being able to achieve a natural pregnancy after all of the failed ART attempts. She clearly stated she did not stop thinking about getting pregnant nor did she lose track of when to have timed intercourse, but she did begin enjoying life again. She stopped following strict dietary rules and indulged once in a while. She attended yoga regularly because she felt physically and emotionally healthy after she exercised and focused her mind. She began to laugh again, and she allowed herself to focus far less on conception and much more on having fun. Most importantly, Julie stopped being so tough on herself because her body was not doing what she wanted it to do or because she had not felt 100% hopeful about each cycle. She also began to see a therapist who helped Julie realize the importance of validating and recognizing her own feelings. Instead of thinking about how she should think, Julie acknowledged what she actually did feel, learning to leave the guilt over her feelings behind.
The lesson of learning to leave behind this internal conflict over how she should feel versus how she actually felt seems to be the most critical lesson that emerged from Julie's four and a half year journey. She distinctly remembers often feeling guilty for not being positive enough. When she would receive the dreaded negative-pregnancy-test call, she would think that she had not been hopeful enough or that she doubted a positive outcome too much, and that was why she was not pregnant. In the end, Julie forgave herself and let go of the guilt.
After the years of hopefulness and hopelessness, Julie's story is truly a tale of triumph on both an emotional and physical level. Julie never said she knew conception would happen for her, although her husband says he always believed it would. If you ask Julie what finally worked she will tell you the right sperm met the right egg. She will tell you not to be hard on yourself for having doubts, but she would also tell you not to lose hope either because miracles are happening!
I cannot wait to attend this baby shower!!!
In anticipation of happy surprises,
April all Year
Click here to read all of April's previous blog articles on her journey toward fertility.

https://www.cnyfertility.com/wp-content/uploads/2019/05/cny_logo.png
0
0
April
https://www.cnyfertility.com/wp-content/uploads/2019/05/cny_logo.png
April
2010-09-01 08:28:04
2010-09-01 08:28:04
April's Journey to Fertility: Miracles are Happening - Part II