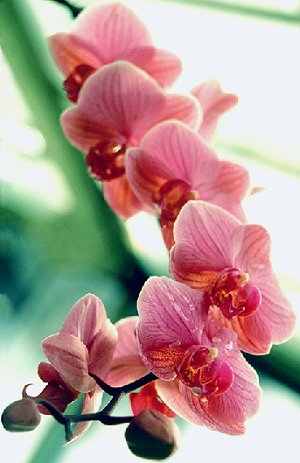 April is a CNY Fertility Center patient and has been on her journey to fertility for approximately three years. April will share candid stories and a unique perspective on the fertility challenges many women and couples face. CNY Fertility Center has locations in Syracuse, Albany and Rochester, NY.
Week 61: Miracles are Happening – Part I
I have a friend named Julie whose pregnancy story is a miraculous tale that may inspire us all to be a little more forgiving of ourselves and little more hopeful as we continue on the quest to parenthood.
Julie went through fertility treatment for over four years and tried everything she could in order to increase her and her husband's chances of conception. She sought treatment from four different doctors, tried a multitude of diets, engaged in a variety of complimentary alternative medicine techniques and incorporated stress reduction activities into her lifestyle.  She went through approximately 12 IUIs and three IVFs. And for four and a half years nothing worked. The doctors noted she did have a diminished ovarian reserve, but she still stimulated fairly well each time she underwent treatment and even had beautiful embryos. Yet, Julie did not conceive and she and her husband were heart broken!
Before Julie and her husband began their third and final IVF, they had already attended adoption seminars and filled out the necessary applications. Like so many of us who have undergone multiple procedures, Julie knew she could not handle the physical and emotional exhaustion of fertility treatments any longer and needed to follow a path that would absolutely lead to parenthood.
The entire time she and her husband were going through the adoption process which included attending classes, applying for grants and completing a home study (all of which cost money), she did not forget about her desire to have a biological child and still timed intercourse, which she notes became a habitual process – she simply couldn't lose track of when she ovulated. And while Julie admits the desire to conceive was there, she also admits that her hope that it would actually ever happen was gone. "How many times can you bolster yourself up only to be let down," she commented as she was telling me her story.
Shortly after the intense home study the adoption agency required and six months after Julie had stopped undergoing fertility treatments, she realized she was five days late and took a pregnancy test. In fact, her period was due on a Tuesday but she waited until the weekend because, although she had never been late, she just did not think she was pregnant. After so many failed IUIs and IVFs Julie just thought conception was not possible. She was wrong! She bought the pregnancy test brand name that she had on her vision board collage and took the test. Julie was pregnant at last!!!
Many of you may be thinking that because Julie finally stopped thinking about conception that is why happened, but as you will see in next week's article, Julie learned many lessons along her journey to motherhood and that was not one of them. Next week, we will look at the lessons that emerged from Julie's incredibly long and emotional journey to motherhood. Her story of tears and triumph continues to amaze me!
Feeling inspired,
April all Year
Click here to read all of April's previous blog articles on her journey toward fertility.

https://www.cnyfertility.com/wp-content/uploads/2019/05/cny_logo.png
0
0
April
https://www.cnyfertility.com/wp-content/uploads/2019/05/cny_logo.png
April
2010-08-27 06:47:09
2010-08-27 06:47:09
April's Journey to Fertility: Miracles are Happening – Part I