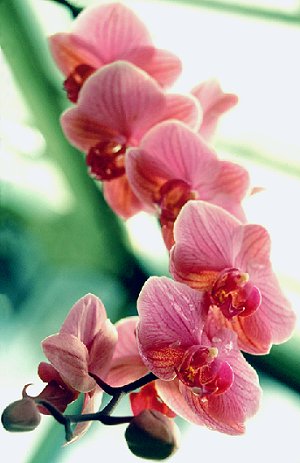 April is a CNY Fertility Center patient and has been on her journey to fertility for approximately two and a half years. April will share candid stories and a unique perspective on the fertility challenges many women and couples face. CNY Fertility Center has locations in Syracuse, Albany and Rochester, NY.
Week 57: Hope versus Reality
Every single month, I tell myself that I may have actually gotten pregnant naturally, but that never happens. I am not even sure why I still think that might happen. Perhaps the insanity of infertility has finally taken over my better judgment. Or perhaps I think a natural pregnancy is still possible because I have friends who, despite years of infertility, have become pregnant – naturally. But those stories do not solve my problem. Although they certainly provide hope in what seems to be a hopeless situation, they do not provide a solution. We have to find the solution to our family building challenges from within.
As a result of these conflicted feelings, I have recently been asking myself when is being hopeful unrealistic and when is being realistic pessimistic? I have come to the following conclusions:
There is always hope because there are always options. When men are infertile, there is the option of donor sperm. When a woman's egg quality is questionable or poor, a couple may choose to use donor eggs. Surrogacy is also a possibility for women who may not be able to carry a pregnancy to full term themselves. And there are many babies and children who need homes in adoptive families. As long as my husband and I are open to our many family building options, there is hope that we will be mothers, fathers, parents. (Granted, this is an incredibly simplified breakdown of a couple's options and there are many emotional and technical details related to each of the above, but the importance of remembering that there are many possibilities is invaluable.)
Openly discussing possible next steps means we are choosing to be informed. Exploring all of the possible paths to parenthood does not mean we are pessimistic about our current path or that we have lost hope. Rather, it means we have faith that we will be parents, no matter how we build our families. We understand that a child is a gift, no matter from where that little being comes.
Most importantly, when we remember there are many ways to build our families we may relieve some of the pressure we feel as we proceed through an assisted cycle. We want any medically supported cycle to work and to be successful. Yet if we know there is a next step, then we may feel more at ease as we proceed through the unknown.
Open to all possibilities,
April all Year
Click here to read all of April's previous blog articles on her Journey toward Fertility.

https://www.cnyfertility.com/wp-content/uploads/2019/05/cny_logo.png
0
0
April
https://www.cnyfertility.com/wp-content/uploads/2019/05/cny_logo.png
April
2010-07-22 08:30:11
2010-07-22 08:30:11
April's Journey to Fertility: Hope versus Reality