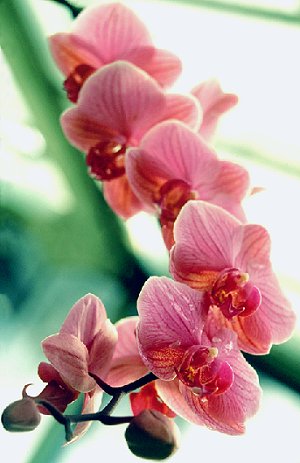 April is a CNY Fertility Center patient and has been on her journey to fertility for approximately two and a half years. April will share candid stories and a unique perspective on the fertility challenges many women and couples face. CNY Fertility Center has locations in Syracuse, Albany and Rochester, NY.
Week 58: Do we lose our sense of self as we undergo fertility treatments?
Sometimes we lose our sense of self as we continue cycle after cycle of fertility treatments. We (justifiably) place so much value on the outcome of when and how we will build our family that we often lose touch with our friends, our spouses, and ourselves. It is all too easy for our identity to become lost in the midst of fertility treatments.
The e-mail group of which I am a part has been discussing this topic – the fact that we often lose some of our own spirit and spunk because we become so involved in our quest to become parents. We may not go out with friends as often as we used to; after all, most of our friends have children and do not understand how emotionally complex our journeys are. Sometimes friends make inconsiderate remarks or just do not think of how to include us even if we are not mothers, too. Our relationships with our spouses may become compromised due to the chaos and pressure of treatment. Blame our moods on the drugs or the stress, but nurturing our relationships (with our friends, families and spouses) is just as important as having a baby.
What is sad for many of the women who I have been speaking to is the idea that we have, in many respects, put our lives on hold. We are planning vacations around fertility treatments or deciding not to make certain financial decisions because we may have to pay for IVF or adoption. We are wondering if the next holiday season will be one filled with a pregnancy, pregnancy announcement, or an infant. My point is this: How many of us are simply holding our breath until we get pregnant? How many of us are missing out on opportunities to find joy in the everyday because we are too focused on what may happen in the future?
I am not saying we should not think about when or how we will become pregnant, I am simply reminding you that our fertility journeys are extensive. Heck, I have been writing to you for over one year and have been trying to conceive for over three years. When I think about some of the choices I made based on what might be, I am disappointed that I missed out on certain opportunities.
When my baby finally comes I want to be able to share with him or her all of me, not just the part of me that yearned for a baby. And in order to do that, I need to enjoy my life right now and continue to make memories.
Making memories,
April all Year
Click to read all of April's previous blog articles on her journey toward fertility.

https://www.cnyfertility.com/wp-content/uploads/2019/05/cny_logo.png
0
0
April
https://www.cnyfertility.com/wp-content/uploads/2019/05/cny_logo.png
April
2010-07-29 07:14:18
2010-07-29 07:14:18
April's Journey to Fertility: Do we lose our sense of self as we undergo fertility treatments?