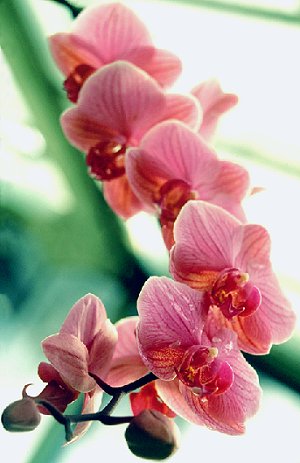 April is a CNY Fertility Center patient and has been on her journey to fertility for approximately two and a half years. April will share candid stories and a unique perspective on the fertility challenges many women and couples face. CNY Fertility Center has locations in Syracuse, Albany and Rochester, NY.
Week 47: Another Mother's Day
As we approach yet another Mother's Day holiday (the third one in which we have been trying to conceive), I know that I must put my own feelings ahead of everyone else's this year. This is the first year I haven't made any firm plans with either my mother or mother-in-law. When my sister first approached me about a plan for this year, I opened an e-mail hours after I received the call that my IVF cycle had to be canceled even though we had gone as far as the retrieval. My sister had a neat idea to attend a pottery making event with my mother the Saturday of Mother's Day weekend. She peppered her e-mail with little thoughts about how we could celebrate my own motherhood as well that weekend. (Of course, both my sister and I thought this cycle was it!)
Later that day, she informed me not to open my e-mail. Too late for that! But that was actually okay, because what I appreciated most was the fact that she did want me to be happy with the outcome of my fertility experience, and even though nothing had (has) yet happened, she was (is) excited for me. I do, however, know that my mother, my sister and my mother-in-law understand that this Mother's Day may not be quite as celebratory for me. And for the first time, I truly think they all understand my feelings of frustration and sadness. In fact, I believe they may be a bit sad as well.
What we each need to do though is to be honest with ourselves regarding this upcoming Sunday. Some of us may be in a place where embracing the holiday feels right, but others of us may feel like sitting this one out, or celebrating in a more low key manner. Whatever you decide, know that if you let your mother know how you feel (if you haven't already), I bet she will understand your lack of enthusiasm because she is just grateful to have you. And of all people, mothers truly understand the miraculous blessing of motherhood.
Whatever you do this Sunday, please remember there are many pathways to motherhood and, eventually, one of these Mother's Day holidays is going to be about celebrating your very own motherhood.
With honesty,
April all Year
Click here to read April's blog including all of her previous articles.
https://www.cnyfertility.com/wp-content/uploads/2019/05/cny_logo.png
0
0
April
https://www.cnyfertility.com/wp-content/uploads/2019/05/cny_logo.png
April
2010-05-05 07:09:15
2010-05-05 07:09:15
April's Journey to Fertility: Another Mother's Day