April's Fertility Journey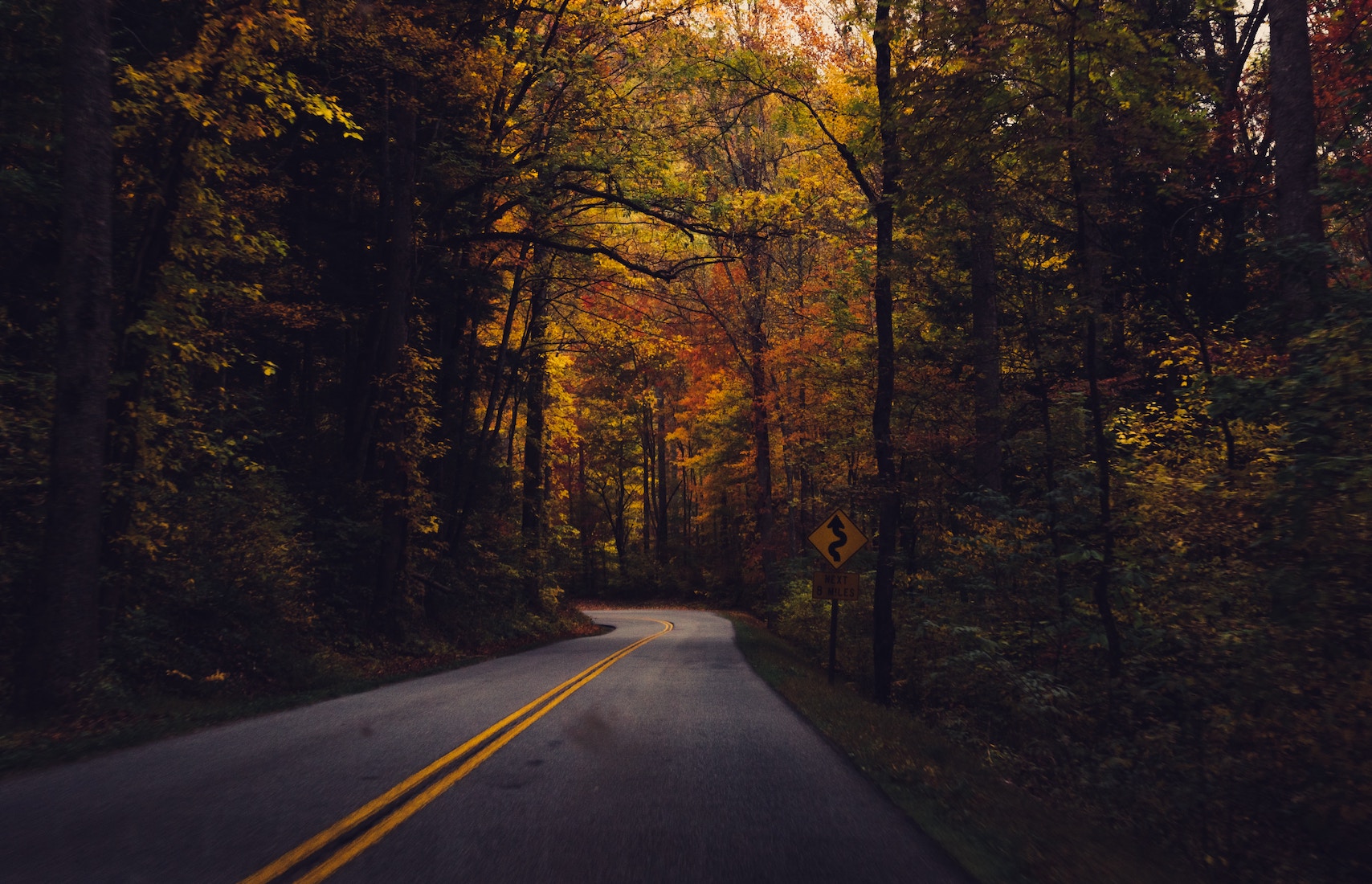 Man Plans, God Laughs
Patience has never been one of my virtues, but rather a skill I have been learning and re-learning over the years. In my journey to becoming a mother, I have had to readjust my initial plans. Fellow mothers-to-be, I decided that in April of 2007 we would begin trying to conceive so I would have my baby sometime in the spring of 2008. Then I would be able to take the rest of the school year off. (By the way, I am a high school English teacher.) In my head, the plan was perfect. Then the universe, or in my case, God, decided that I still had a few lessons to learn. In June of 2007, I was diagnosed with Multiple Sclerosis.
There were two questions I had for the doctor when he told me I had MS. 1.) Was I going to die early? and 2.) was I going to be able to have children? Here I was, being diagnosed with what can be a disabling and debilitating disease, and the second question out of my mouth was could I still have children. (The neurologist happily informed me I was not going to die early and that I could safely conceive children.) Oh, friends, once we yearn for a baby there is little else that we are able to consider. In telling you about my initial reactions to my MS diagnosis, I simply want to let you know that I get it – the feeling that maybe I am not meant to be a mother (what a sad thought), that choked up emotion that surfaces when I hear yet another one of my colleagues is pregnant, the tears that well when I begin another cycle. I have been trying to conceive for a bit over two years and my journey has been a challenging, frightening, and enlightening experience.
Week 1: Learn to Embrace Motherhood
Before I finish this week's blog, I have an intention for you. Is there anything you can do to embrace motherhood –not simply your motherhood, but motherhood in general? For example, I helped my best friend throw a baby shower yesterday. When I was telling my mom, she said that must have been hard for me; but for the first time in approximately two years, attending someone else's baby shower was not an anxiety inducing event. I did not have to lock myself in the bathroom for any moments of escape nor did I have to give myself a pep talk before the event. Instead, I asked the mother-to-be to rub up against me as many times as she could before she left in hopes that her fertile hormones would rub off on my nearly fertile hormones. I sat with a table full of mothers who were discussing their childbirth stories and did not flinch when another woman asked me if I had any kids. Nor did I begin to tell her all about my fertility woes. A year ago, my response to this question would have been a 20 minute life story synopsis. Instead, I just moved on and focused on their stories because, ladies, one day it is going to be me in that birthing room. How did I get to the point where I am able to embrace others' fertility? That is a topic for next week. I hope you will continue to follow my story! Envision the outcome and embrace all motherhood. We will be mothers!

Week 2: Live in the Moment & Appreciate Your Blessings
At some point over the last two years, I have begun to steer away from the drama and fear of infertility. If anyone asked me to pinpoint when I began to embrace all motherhood rather than run from the pregnant women at the grocery store or have a meltdown at the beginning of each menstrual cycle, I would have to attempt articulating how this attitude is a result of my own ability to experience each moment as it is versus how I would rather it be. Somewhere in the past two years, I realized that the amount of time I spend worrying about future events is simply a waste. I cannot afford to fret about those experiences over which I have no control. And, friends, I have no control over when I will become pregnant. That, however, does not mean I am powerless, which is the key difference between envisioning the miracle and trying to plan the miracle. Within me lies the power to be happy, not to necessarily create an opportunity for happiness but to experience happiness within this moment.
However, the question from last week's blog still remains, how did I get to the point where I was able to help my friend throw the baby shower? I think the answer is this; I have learned too many tough lessons in the last two years not to realize how much I actually do have and to appreciate my many blessings. For example, I have an exceptional husband and, on most days, I am happy and healthy. I live in a time where both infertility and MS have so many possible treatments that success on both fronts is far more likely than not. I have this moment to embrace and in the midst of every moment is an opportunity to simply be happy – whether it is a rainy or sunny day, whether I am pregnant or not. I have often heard that happiness is a choice, a state of mind. I used to think "whatever, try being me." But with a great deal of emotional work, I have realized that enjoying what is happens to be far more rewarding than wishing about what could be. And although there is no baby yet, she is coming. Somehow, I just know a baby is in my future. I have to remember that the overall goal isn't when I become pregnan, or how I become pregnant, but that I become a mother (and I will!).
In conclusion, I have a few intentions for you. I realize that moving from fearing the negative outcome to envisioning the positive outcome has been a result of my ability to figure out what will bring me an overall feeling of contentment. Facing infertility is tough – there is no question about it. The strain this issue puts on your marriage, body and mind can be unbearable, especially if you deal with this challenge alone. Please ask yourself, how can you seek out available opportunities that will provide additional support for you and your spouse?
Over the last year, I have begun acupuncture and yoga and have recently integrated fertility massages into my routine. And ladies, addressing the mental health piece of this journey is vital. How are you addressing your mind and spirit? Kristen Magnacca, who my husband and I recently heard speak, has an exceptional book called Love and Infertility. My husband and I are about half way through the book and have begun to integrate some of her recommended exercises into our day. Dr. Kiltz is offering a workshop where you can create a vision board. Both my husband and I attended this workshop last month. Why not buy Kristen's book, attend her next local workshop or attend Dr. Kiltz's Vision Board Workshop? Check out the CNY calendar of events for information. (Please note that no one has asked me to endorse these opportunities, I just know that these opportunities have personally given me a sense of hope and contentment.)
Regularly seeing a psychologist is another option I highly recommend because an outside person can offer a different and fresh perspective. Lastly, I suggest you do something for you: rent a movie you have been wanting to see – the new DVD kiosks only cost a dollar per rental, take a long walk, escape to the local bookstore for a bit. Simply find a way to enjoy the moment.
Week 3: Deliberate Choices
I felt the pressure of an infertility diagnosis creeping upon us long before the one year mark. Our first unsuccessful attempt at conception was such a disappointment; I truly (and perhaps naively) believed I was pregnant after only one attempt at conception. The second month of trying to conceive, I found out my best friend was pregnant with her first child. I was happy for her, but tearfully sad we were not both pregnant. By the third month of trying to conceive, I was in the midst of a major medical work up because I was exhibiting what would quickly be diagnosed as Multiple Sclerosis. As a result of our rather disheartening initial three attempts at conception, I felt that I had to become pregnant sooner rather than later.
I used my recent diagnosis as a means to justify moving more quickly than the average couple through fertility testing. Fear quickly became the driving force behind my decisions. (What if I had a disease flare up that left me disabled? What if one of us was sterile? What if I had already waited too long to conceive? What if we never had a baby?) We put little forethought into what we were doing; instead I simply followed doctors' orders and allowed myself to mechanically move through the fertility treatment process. I have to admit I never really thought any of the IUIs would work. I wanted them to, but somehow I just knew that we were going to have a long road ahead of us.
Following my sixth and last IUI cycle (it might even have been my seventh – I lost count!), I had a car accident after leaving the doctor's office. The accident was minor, but the reality check was major. I remember thinking that I just could not run around like that anymore – from doctor to work to home to doctor, etc. And the fact is, by this point, we were only one and a half years into trying to conceive, and I say only because hindsight has allowed me to understand the intense pressure I placed on myself. At that point, the only certainty I had was that I was not at all ready for the next step: IVF. I strongly believed that if there was no actual reason for our unexplained infertility after a number of heartbreaking and disappointing IUI cycles, attempting IVF could not possibly be the answer. There were still too many unknown variables. As a result, we began our infertility treatment break.
Eight months later, we have not yet conceived but life is so much different than it was a year ago. Believe it or not – it is better! I feel more blessed and more hopeful. Why? I feel as if I finally have a team of professionals who are working with us to achieve our goal. Unfortunately, I listened to that inside voice telling me to more seriously consider my options after enduring so much disappointment and frustration. I eventually got it right though, and I intend to elaborate on what a break has been for us and how we explored our options a bit more in early 2009 in next week's blog.
My intention for you this week is simple; remember that you have choices. You may chose to complete another cycle using medication or you may decide to take a complete break from the demands of infertility treatments. Whatever you do, remember to be deliberate and to examine your options. Follow the professionals' orders if you feel that is right, but don't forget to follow your heart as well.

Week 4: Our Fertility Treatment "Break"
We take a break from different aspects of our lives because something is not working. After our multiple IUI attempts and a discussion about moving onto IVF, I knew that our approach to becoming parents was simply not working. As a result, we decided to take a break from western fertility treatments. I spoke with my acupuncturist about naturally increasing my fertility, and she recommended that I take a series of vitamins and put me on two different types of herbal formulas – one for my follicular phase and one for my luteal phase. She also recommended I increase my acupuncture treatments from two times a cycle to three times a cycle. During the first month of taking herbal remedies, I ovulated in the middle of my cycle. This was HUGE for me. I had always seemed to ovulate much earlier in my cycle. I was so excited to see progress!
As Heather continued to treat me, we came up with two more additions to my fertility plan: weekly yoga and regular fertility massages. I have to admit I am consistent with my acupuncture and herbs but am not as consistent with yoga classes or massage treatments. Part of the reason for my inconsistency is lack of time and the other is lack of money since fertility treatment can become expensive. Fortunately, CNY offers a package (buy three treatments and the next one is free) that has made paying for treatments more affordable. After pre-paying for a six week session of yoga I decided to pay per class; then if I have to miss a class, I don't feel as though I have wasted any money. After tweaking my financial approach, paying for my appointments/classes has become more manageable. Not to mention, I often compare what I pay per month at CNY to what I will be paying for daycare as a working mom and I consistently realize that we just need to carefully budget and deliberately spend money. (Hopefully you realize the connection to last week's discussion on deliberate choices and thinking.)
Now, I am sure many of you ladies are wondering what my husband has done during the western fertility treatment break. And I am also sure many of you feel the same way I do – the men sure do not have to do much in terms of the whole fertility plan, do they? However, my husband has recently become more involved in the emotional aspect of this challenge. We are currently reading through Kristen Magnacca's book Love and Infertility and are employing some of her suggested exercises into our daily routines. We are also going to write out a full fertility game plan tonight to ensure we are both involved in upcoming decisions and that we are deliberately making choices. (I will be sure to let you know how this goes in next week's article).

As you can see, our break has been more about examining our choices and taking the path most comfortable for us. Throughout the last eight months we have explored topics that we did not even discuss before such as how to pay for IVF. I also underwent laparoscopic surgery several weeks ago because we decided to consult with a new fertility specialist who recommended this procedure. Aside from my commitment to acupuncture, the surgery was the next best decision we made in this journey and I will discuss my feelings and approach to surgery next week. Until then my intention for each of you is simple: examine your current path and see if you need to veer off course anywhere. Be sure the path you are on is the path for you.

Week 5: The Right Path for Us
In examining our approach to becoming parents, we knew that making an appointment with another fertility specialist was an absolute necessity. After unsuccessfully going through multiple IUI cycles, we were at a loss as to what the next best step was, but felt that consulting with CNY Fertility Center might offer a different perspective. Fortunately, our consultation with Dr. Kiltz was helpful and refreshing. During the hour long visit, Dr. Kiltz did not focus solely on my cycle or my husband's sperm count. Instead, he focused on the fact that the possibility of our becoming parents was far more likely to happen than not and that our journey to parenthood had to involve what was best for us. We left the appointment feeling relieved for numerous reasons. First, we had a doctor who was listening to us and trying to thoroughly address our emotional and physical needs. Secondly, we left with a short term plan which included a series of different blood tests, continuing alternative treatments (acupuncture, massage, herbal remedies, etc.), initiating lifestyle changes (daily gratitude lists, meditating, yoga, etc.) and my undergoing a laparoscopy and hysteroscopy surgery.
I remember believing that surgery was the next best step. When there is no explanation for what is wrong with you, when your husband's "numbers" are fantastic, and you have failed many assisted cycles, all you want is an answer (other than a baby, that is!). I felt that the surgery might offer some explanation. I knew it would be an invasive procedure, but that it only required small incisions (as long as there were no significant issues with my reproductive organs) and that this exploratory operation could be productive, depending on what the doctor found. The closer surgery date became, the more I knew that the doctor was going to find something that would provide an explanation for us. I do not know how I knew – call it intuition or call it coincidence, but I just knew. The first question I asked when I awoke from surgery was, "Did he find anything?" The nurse, who was phenomenal in terms of meeting my post-surgery needs, stated that I had a "spattering of things going on," and explained that the doctor removed endometriosis, scar tissue and a fibroid. I remember silently thanking God and smiling because I felt as if we now had several more puzzle pieces to lay into place.
I feel so much more hopeful now that we are working with a fertility center that meets our needs a bit more personally. My post-surgery follow-up visit was about 45 minutes and we discussed the likelihood of achieving pregnancy and exactly what my chances of conception look like at this point (not too bad, I might add!). After discussing how my husband and I could continue to stay positive and spiritually "intact," we decided to simply relax until my two month follow-up, at which point we would discuss our overall "fertility plan" with the doctor. As of today, our plan is in rough draft form and developing our plan has been an emotional process, but I am determined to become a mother, and I have to be able to ask the tough questions and seek out the necessary answers.
My intention for you this week is that you would begin to ask yourself some of the tough questions and consider what resources you have that will assist you in best developing your own plan. I promise to discuss our plan more elaborately next week. Until then, keep persevering.

Week 6: Bahama Mama
As I was recently ordering lunch at a local coffee shop, another teacher noticed that there was a bag of Bahama Mama coffee next to me and asked if it was mine. She initially thought I was buying it and wondered how it tasted. When I told her it was not mine, she looked at me for a quick second and excitedly declared, "Bahama Mama – you're going to be a MAMA. It's a sign!" Her excitement immediately spread to me, and I began to believe that Bahama Mama was a sign. Of course, this excitement soon transformed into my familiar internal conflict; Yes, I am going to be a mama, but what if…. My list of what ifs is terribly long and downright dismal, but I have been diligently trying to change my negative thought patterns. However, I have to admit that consistently replacing negative thoughts with positive ones requires vigilant commitment and immense effort.
I know that as future mamas-to-be, we consistently hear the so-called encouraging phrase, it will happen. Our friends and family tell us to just relax and not think about it or share stories of those women who adopt and then surprisingly conceive. It always amazes me how easily those who have children, or who have no interest in having children, are quick to dismiss my terribly real fear that I may not have children. However, my Bahama Mama experience has given me a different perspective on the entire thought process relating to when and how I will become a mother. Simply stated, if others believe it will happen, why don't I, especially since I know numerous stories of couples who try (and try, and try) for so long and do eventually achieve pregnancy?
Stories of couples who persevere and do conceive nurture my spirit and provide motivation for me to persist. My intention for you this week, is to remember such a story. If you are sure you have not heard a successful fertility story, please do some research (friends, valid websites, etc.) until you learn of a story that can serve as personal encouragement. If you feel comfortable enough to share such a story, please do so in the comment section. Let me begin with one of my favorite fertility stories.
An acquaintance of mine went through a multitude of assisted cycles, including one IVF cycle in which fertilization did not take place. Afterward, the doctor explained that she and her husband were "incompatible." They were encouraged to look into other options including donor egg possibilities and adoption. Three months later the couple naturally conceived. Although this alone would have been complete joy for the couple, they were even more ecstatic when they learned the mother was carrying twins!
Again, please feel free to inspire each other by sharing any encouraging fertility stories.

Week 7: Tiny Miracles (7/7/09)
"Life is a series of thousands of tiny miracles." This quote, by Mike Greenberg, was on the front of a greeting card I received upon returning to work after my laparoscopic surgery. When I reflect on my journey to fertility, I realize that I have experienced many tiny miracles. I also realize that I tend to forget about those tiny miracles soon after the immediate experience. For example, I was thoroughly convinced that something was wrong with my cycle this month, which has been the first month since my laparoscopic procedure in which I have charted my basal body temperatures. I was ready to call my acupuncturist to inform her that I had not ovulated and that there was no point in scheduling my luteal phase treatment.
After reviewing Toni Weschler's book Taking Charge of Your Fertility, I realized that I had probably ovulated after all. I relaxed a bit, but was curious about what was wrong this cycle – all of my temperatures seemed lower that usual. Heather (my acupuncturist) looked at my chart, smiled, and said that everything we are doing is working because my temperatures are the best she has seen them yet. I went home and explained the great news to my husband. When I asked him what he thought I should write about today he mentioned my charts, which I had forgotten about already. Of course, I am still taking my temperatures every morning and have not completely forgotten about my improving charts, but I had forgotten about my improvements just enough to need a reminder.
Kristen Magnacca suggests keeping a daily Gratitude List. Simply stated, this is a daily list of all of the people, experiences, etc. for which you are thankful. Admittedly, I have not been reflecting on my tiny miracles consistently and this is apparent by the fact that they are not at the forefront of my thoughts. I decided I would share today's gratitude list with you and invite you to reflect on your tiny miracles as well. You may even want to consider listing your tiny miracles daily. I know that when I think about not being a mother yet, it becomes far too easy for me to begin the negative "what if" thought process of dismal thoughts. However, if I spend time reflecting on my tiny miracles, I am much more at peace with my life exactly as it is at this moment.
Today's Gratitude List:
My husband – who inspires me and supports me in all of my adventures; he even went to Couples Yoga with me last month!

My dog – who makes me happy no matter how upset I may be

All of the professionals who are making my fertility achievement a team effort

Summer

Taking a walk with the dog just in time to miss the thunderstorm

The rain that is nurturing my flowers

My flowers – they make me smile each time I pull in the driveway

I ran all of my errands yesterday so I had a day to relax and work on the house before beginning my summer School teaching assignment

Spending time with my niece, nephew and sister-in-law this weekend

Spending time with my high school friend over the 4th of July
PS – Some lists are shorter, but as long as I have given thought to my tiny miracles, I feel as though I have completed my Gratitude List.
Many tiny miracles,
Week 8: Resiliency
According to Webster's online dictionary, the definition of resiliency is the ability to recover from or adjust easily to misfortune or change. Lately, I feel as though I have lost a bit of my resiliency. However, I do not lack the ability to adjust to change, but I do lack the ability to adjust to the misfortune of not yet conceiving. In fact, I would not call my struggle with fertility misfortunate; I would call it downright unfair and heart-wrenching. I cannot tell you how deeply saddened I was this weekend when I attended a party with many other couples my age who all either had children or were expecting a child within the next several weeks. I remember watching the children interact with their parents and feeling excluded, not because anyone was ignoring me but because everyone was a part of something I was not: parenthood. At one point I was even choking back tears.
I may be more emotional than usual because I began a new cycle last week. One of the most difficult challenges for me is the fact that no matter how I picture my positive pregnancy test experience, it just does not happen. I could explain to you the myriad of scenarios I have created in my head regarding when I will become pregnant, (right after my laparoscopy, right before my HSG, after my first round of hormone treatments and IUI, right before my next fertility specialist appointment, etc.). Instead, I have to simply wait and try to be patient. Thus, the question becomes how will I maintain my resiliency when I am disappointed and saddened? How do any of us maintain resiliency when we are on our journey to fertility?
We actually discussed this at last week's Yoga for Fertility Class. (Yes, my negative attitude may have prompted the discussion!) For me, "bouncing back" is a matter of finding what will make me happy, even if only temporarily. My list of possibilities includes the following:
Listening to upbeat music

Getting a pedicure

Having a glass of wine

Having a cup of coffee

Going to Yoga

Watching a sad movie because sometimes crying does make me feel better

Watching a funny movie because sometimes I need to laugh

Talking to someone else who is either experiencing the same challenge or has experienced it

Doing something fun and different (new restaurant, couples yoga class)

Writing the day's gratitude list because I may not be a parent yet, but there are many other prosperous areas in my life
This upcoming week, my intention is for you to consider what should be in your "bag of tricks" so that when you do become upset or overwhelmed, you have a list of possible distractions/activities that can serve as your personal pick-me-ups.
Week 9: Summertime
Some of us thrive when we have our daily routine in place. I am usually one of those people, but summer always makes me less likely to follow my routine and more likely to impulsively enjoy the simple pleasures of the season. I tend to be less focused on what comes next (laundry, making dinner, grading papers) and more focused on what I can do at the present moment (shopping at a nearby vegetable stand, having lunch with a friend). I have recently realized that I am tired of planning my life. I feel as though I am always waiting for the next something and missing too many opportunities along the way. As we approach mid-summer, I realize that I need to enjoy the spontaneity of the season a bit more.
For example, I love dining al fresco and reading on my deck so I am going to do both of those as often as possible during these next several weeks. Taking the dog for long walks is much easier when the daylight spills well into the evening, and I am not distracted by any of the fall televisions shows which too often restrict my activities. (I realize the fact that Ugly Betty and Grey's Anatomy have such an impact on my life is downright pitiful, but what can I say?) Therefore, my Jack Russell Terrier and I will both look forward to frequent leisurely strolls around the neighborhood. In fact, we will both enjoy the neighbors, too. Going around the block is much like an impromptu social activity since we neighbors are all out tending to our gardens and/or pets at approximately the same time each evening.
You may wonder what all of this has to do with my journey to fertility. Simply stated, I am far less likely to focus on my fertility challenges when I am engaged in what I am doing at the present moment. Of course, we cannot disregard all responsibilities, but don't we owe it to ourselves to enjoy what is happening right now? Can't that last load of laundry wait if you want to take a moment to chat on the phone with a friend or eat a bowl of ice cream as you sit on your front porch? Open yourself up to the possibilities of this relaxing time of year. Work a little less and enjoy (whatever your heart desires) a little more.

Week 10: Well-Timed Reminders
For each article, I make it a point to wait for whatever may serve as my weekly writing inspiration to reveal itself. By now, you know that I have control issues so waiting to be inspired can make me a bit nervous. In fact, I would actually prefer to write several articles at once and send them into our web designer in batches because I like to plan and work ahead of schedule. However, I am exceptionally grateful I waited for this week's inspirations to surface.
I had two encouraging experiences this week. First, I broke a treasured wine glass on Friday afternoon. It was one of a pair we received as a favor at our close friends' wedding, and I was so upset to have broken the sentimental glass, especially since I love wedding favors that we can use again because they prompt us to remember the fun event and (hopefully) happy couple. On Saturday night we attended a wedding, and do you know what the favors were? Wine glasses – beautiful, painted wine glasses! At our last meeting with Dr. Rob, he said that the universe will give you what you ask for and oftentimes something even better. The wine glasses were definitely a well-timed reminder of the universe/God's ability to honor our wishes. To further prove Dr. Rob's point, we ended up leaving with four wine glasses instead of two. We had a mini set by the time we left because two people at the table saw how excited I was and then gave theirs to me. What a fun little blessing! Although I may not be pregnant this month, I am certainly going to be one day – I just know it.
Secondly, I was skimming through our local publication of The Breast Cancer Coalition. Honestly, this magazine was not even addressed to me, but to the previous resident. I read through it anyway because my friend's mother had breast cancer, and I thought I might learn about current research and/or our local awareness efforts. Interestingly enough, I found a poem titled "You Are Me" by Thich Nhat Hanh. I remember thinking that I had heard of him before and knew that he was somehow linked to Buddhism and Zen teachings. I decided that God was giving me this poem because I needed to read one poignant line: "You cultivate the flower in yourself so that I will be beautiful."
Ladies, this is what we are doing! We are cultivating ourselves so that our babies will be beautiful. Think of all of the hard work we have already committed to in order to make this journey fruitful. Whether you have made use of Western and/or Eastern approaches, IUIs or IVFs, eliminated foods from your diet or added herbal remedies, you are taking positive steps toward cultivating your body so that it becomes a fertile and nourishing ground for pregnancy.
I often think that since we have been taking a break from the Western fertility methods we are not undergoing any fertility treatment, but that is not the case at all. I could easily generate a list of several actions we are taking to increase fertility and need to consistently recognize our efforts. Therefore, I would encourage you to take a few moments this week to actually write down what you are doing that is helping to nurture and develop your fertility. You may be surprised at just how much you're doing.
Week 11: A Little Bit at a Time
I am the oldest of 13 grandchildren and every once in a while my grandparents, who are in their mid-eighties, pass a bit of their wisdom onto me. When my husband and I visited my terminally ill grandfather in the hospital this past weekend Gran'pa gave me a short but meaningful response when I asked him how he was doing. "A little bit at a time." I remember thinking to myself how those six words could be applied to many of life's experiences, especially those revolving around infertility.
I have many overwhelming fleeting thoughts around my ability to conceive. This month my fleeting thoughts have been about my many appointments. I have more scheduled this month because we have decided to add some Western fertility treatments to our routine. My mind also keeps questioning why I haven't become pregnant yet. Additionally, I have already let that nagging feeling about how I will handle teaching again next month and fitting in various doctor appointments. No wonder I feel overwhelmed! Therefore, I am making a resolution: I will take this whole process a little bit at a time.
The question is how can I commit to a little bit at a time when I have a tendency to consider the whole month or the entire long term plan? Here is how I intend to minimize my wandering thoughts:

1. Focus on what I am doing today (and only today) that will foster my fertility. Today's list: take my BBT, go to an acupuncture appointment, check with the doctor's office about an appointment I need to make next week and ask about the insurance process, pick up my medication from Fed Ex, do some yoga and/or walking.
2. Remind myself of the following:
I am consistently doing everything I can to establish my fertility

I have a team of specialists who are focused on maximizing our chances of conceiving

We have many friends and family rooting for us and praying for us

I believe it will happen and so does my husband (I am just tired of waiting!)
My intention for you this week would be to consistently focus on the day's appointments and accomplishments. Let's all make every attempt to re-focus our minds on today and to worry about tomorrow's appointments and accomplishments tomorrow! I will let you know how it goes.
Week 12: Acupuncture
Last week, I promised to let you know how taking my days "a little bit at a time" went, and for the most part, I was able to do just that. Dealing with scheduling and attending various appointments is definitely tricky and is always a balancing act. The way to move forward is to simply focus on the task, or tasks, at hand….and to constantly remind myself that when I have my baby, it will not matter how many appointments I had to fit in, how many doctors' exams I had to endure (and you know what I am talking about!), or how many blood samples I had to provide. Being a mother will be such a blessing, that I will know it was all worth it!

A number of you have asked about acupuncture and are interested in an overview of this treatment. I have included the technicalities of acupuncture as well as my own perspective.
Acupuncture: The Technicalities
The purpose of acupuncture is to balance the body's flow of energy, which acupuncturists refer to as Qi, and is pronounced Chi. To do this, a variety of fine (oftentimes no thicker than a strand of hair) needles are inserted into a series of points on the meridians of the body. Acupuncture is used to treat many health-related issues, including infertility because it may increase the flow of blood to the uterus, which can help thicken the uterine lining. Additionally, acupuncture can assist in regulating the body's hormones and often creates a sense of well-being and relaxation for patients. It is important to remember, however, that acupuncture requires commitment. Although some women see results within one to two months, the benefits of acupuncture may not be as immediate for each person.
Keeping in mind that each woman's journey to fertility is unique, selecting an acupuncturist who specializes in fertility is essential. Just as you would see a cardiologist to treat a heart condition, you should see a fertility acupuncturist to assist you in regulating your cycle and achieving a pregnancy.
Acupuncture: A Patient's Perspective
I have been seeing my acupuncturist since the Spring of 2008 and have seen amazing results! Although I am not pregnant yet, I am ovulating when I should, which was not the case before I began seeing my acupuncturist, Heather. In fact, I was put on medication to stall ovulation because I was ovulating so early in my cycle. Once I decided to stop Western treatment and focus on acupuncture and herbal formulas, I immediately began ovulating mid-month.
Additionally, I have had my healthiest year yet! In the past, I used to become so sick that one round of antibiotics would not fully clear an infection for me, but that has not been an issue lately. My MS has also been under control. Besides improving my physical health, acupuncture has greatly reduced my anxiety, too.
What I like most about acupuncture though is that Heather spends at least 10 minutes chatting with me before each treatment. She asks the technical questions so she can adjust my treatment as necessary and she also encourages me to discuss what is happening emotionally. Her ability to listen has helped me in so many ways, both medically and emotionally.
I recently explained to my primary care doctor (after not seeing her for more than a year!) that acupuncture seems to have made me healthier. Her response was, "We don't know how acupuncture works, but it works and when we understand physics as much as we understand biology, then we will know." In fact, there are many Western doctors who credit acupuncture as a treatment option for a number of ailments. Therefore, if you are considering acupuncture as a fertility treatment, find one who specializes in fertility and commit to what s/he recommends. I may not be pregnant yet, but I know that the changes happening in my body are helping establish my fertility.
Week 13: Maya Abdominal Massage – You will have to do some work, too!
When many of us think of a massage, we think of relaxation and escape. The Maya abdominal massage, though it does provide relaxation, is not necessarily an escape and works to re-balance the spiritual center (uterus). According to the article, A Time-Honored Alternative: Mayan Abdominal Massage by Jill DeDominicis, MAM helps treat infertility and other issues (irregular menstrual cycles, ovarian cysts, digestion, headaches, etc.) by "addressing and removing blockages in the abdominal area for better chi flow throughout the body." MAM also works to correctly position the uterus to ensure there is more blood flow to the area and enhances circulation to the ovaries and fallopian tubes. If any of you have been told you have a tipped uterus, MAM also addresses this issue, which may indirectly impair fertility. Additionally, MAM flushes toxins from the body and aids in digestion and helps restore hormonal balance. (See www.arvigomassage.com for additional information.)
To date, I have received two complete Maya Massages, and one partial treatment because I had a urinary tract infection. (Yes, I was told that perhaps I was a bit too active before ovulation – sometimes we just can't win, ladies!). Since the actual massage is a deep tissue treatment which works on the abdominal organs, there was a possibility the infection would spread. However, I was able to undergo the meditation part of the treatment, which requires a bit of emotional work on the patient's end.
From a patient perspective, there are three segments of the MAM treatment. First, the patient lies on her stomach while the therapist massages the back and upper neck and then adjusts the legs and back in a way that reminds me of chiropractic care, but is gentler. Next, the therapist will have you lay on your back so s/he can complete the deep tissue abdominal massage. This includes a series of repeated exercises that work to properly position your uterus and clear any blockages. Obviously, adjusting a uterus' position is no easy task and requires a skilled MAM professional. Thus, patients must only seek treatment from properly qualified practitioners, especially since part of the therapist's goal is to teach you to perform MAM self-care independently. Self care requires patient work and commitment. It is recommended that patients perform MAM on themselves from the date their menses stops up to the date of ovulation. Personally, this self care treatment only takes twenty minutes which is not a considerable chunk of time; yet, I have not been as dedicated as I should be, but that is a topic for another week.
Finally, the meditation segment of the treatment takes place, and your therapist will leave you to listen to a guided meditation for approximately 30 minutes. The guided meditation plays on the stereo and encourages you to focus on what is requested of you for the half hour. Regardless of the specific meditation, the guided exercise fosters spiritual growth by providing a safe and productive outlet to address personal issues that may be interfering with various aspects of your life. While most of us would prefer to pretend as though our emotional baggage is non-existent, the guided meditations do offer an opportunity to let go of fear and negativity and also serve as a way to communicate with one's inner self. Also, during the meditation segment, your therapist may treat you with castor oil by placing a cloth soaked in castor oil on your stomach and then placing a heat on top of the cloth.
Remember that MAM is about becoming physically healthy and spiritually intact. Both men and women benefit from MAM and should remember to seek out qualified professionals. Overall, it is important to commit to a series of MAM treatments (a minimum of three is recommended) and to perform the self care exercises. Since MAM has been proven to increase fertility along with improving overall health you may want to consider giving this option a try. Call the CNY Healing Arts Center nearest you or visit the website to learn more.

Week 14: Keep at It
I was recently reading through Dr. Rob's past daily intentions and one was titled Keep at it. A few days later, I found notes from a past conversation with Kristen Magnacca which included three encouraging remarks: 1.) do not stop 2.) keep going and 3.) remember that we (those who are helping me work toward my goal of becoming a mother) are going to finish it together. What encouraging thoughts!
For this cycle my husband and I added a number of western fertility treatments to our routine (Intra Lipids, Lovonox, progesterone, timed IUI), and I went in for my blood pregnancy test today. On my way out of the office, I told the nurse that if my results were not positive this time, that I was simply going to keep at it. The nurse later informed me that the test results were negative. Since my husband and I are going out of town next week, I told her I would have to get back to her once this cycle officially began so we could figure out what would make the most sense in terms of fertility treatment, if any, for this cycle. When I hung up the phone, I noticed the twins across the street playing with their mother, and I recalled a little bit of that mom's journey to fertility, which is somewhat similar to mine. Now she has two beautiful four year olds and is living out her happily ever after. If she and her husband had not kept at it, they would not have gone through the IVF cycle that led to the birth of their son and daughter. She and the twins often remind me that my journey to fertility will be well worth the wait.
If you have followed my writing recently, you know that my grandfather was terminally ill. He recently passed away, but left behind many valuable life lessons. I often think of how he battled cancer for nearly fifteen years and would have lost so much time if he had given up early in the course of his disease. Instead, his family has years worth of memories that could have otherwise been lost if he allowed his strong will to be compromised by any frustration or exhaustion resulting from his illness.
Somehow, remembering these examples of perseverance made this day a little less upsetting. What examples of perseverance can you rely upon to motivate you to forge forward on your journey to fertility?

Week Fifteen: Keeping the Faith
"Life becomes much easier when you realize that the universe will take care of you." This is just a snippet of my yearly horoscope according to Yahoo. Interestingly enough, I just read The Alchemist by Paul Coelho, which communicates the same idea. In this novel, a boy named Santiago goes on a journey that indirectly leads him to his ultimate goal. His journey, however, is not so much about when he will achieve his Personal Legend as much as it is about the lessons he learns along the way. For example, the boy learns to listen to his conscience and to recognize omens, or messages the universe is sends to us. Most importantly, Santiago learns that while there may be challenges along the way, he must follow his Personal Legend through to its conclusion.
The boy is constantly reminded that the universe wants us to succeed, even though there may be many challenges along the way. In my own life, I am constantly reminded of this by those who support and encourage me. I have to admit, I was much less open about the fertility treatments we underwent this past month because I felt as though sharing might jinx our chances, which is actually quite ridiculous because we all need a bit of motivation regardless of the outcome. Although my usual cheerleaders were unaware of my two week wait, CNY was well aware of my emotional and physical investment in this cycle. When I was waiting for the results of my pregnancy test last week, the CNY staff was as anxious as I was to find out the results. They truly want me to be successful and so do my friends and family. I know that those who are aware of my situation tread lightly when asking questions but are doing so because they want to be supportive and helpful. They are part of my universe and they want me to achieve my own personal legend: motherhood.
Another important message in The Alchemist is that those who give up before following their journey out to its conclusion often become bitter and angry. (Okay, so some days I am already bitter and angry, but I then remember that I still have options and I am not at the end of my journey.) This is how I try to summarize my journey to fertility: it is a long and difficult journey with many emotional aspects. However, I have learned many invaluable lessons already, including the fact that I have so much to be thankful for; my MS is well-managed, I am established as an educator in my district and my marriage is a blessing. I have also learned that giving up is not an option. Because my odds of eventually achieving pregnancy are likely. If I continue to forge forward, keep at it, remain positive and believe that I deserve to be a mother, then it will happen. The universe is working on it and I am awaiting my positive pregnancy test. Am I discouraged? Yes! Am I going to give up? I can't! Do I need to open up to the joy and opportunities to make memories along the way? I am working on it. Are you?

Week 16: Labels
As I was climbing the long and winding staircase to the top of the lighthouse on our vacation, I thought about how we often become caught up in the labels we and/or others place on ourselves. For example, when I was first diagnosed with MS, I was terribly afraid I would lose my mobility because that is the association I had with the disease. Here I was though, two years later, climbing to the top of Mt. Greylock's lighthouse, not succumbing to anyone's preconceived notions – not even my own. In fact, much of my thinking has slowly changed over the last several months.
I recently read the book, Inconceivable by Julia Indichova, which chronicles this woman's journey beyond the labels she is given (high FSH, not IVF eligible). In the end, she achieves a miraculous pregnancy because she does not allow herself to be restricted by the categories under which she falls. She refuses to succumb to anyone's preconceived notions.
Personally, I feel as though I surrendered to the label of infertile entirely too easily. Before the one year point, I was nervous about not being pregnant and had all of the fertility testing done. At the one year point, I immediately began fertility treatment and moved through the range of options with little to no consideration of my own intuition because I was already labeled as infertile. Thus, I simply did what the fertility center instructed me to do. When I took a break, I was tired of being told what to do, when to do it, and how to do it. I needed to reclaim some personal control over what often becomes an impersonal process.
As I did some research, I learned that I would not have already been classified as infertile in Europe because they do not recommend fertility testing until the two year anniversary of trying to conceive. If I were in Europe right now, I would just have finished my fertility testing and would have only recently begun considering my treatment options. One of the lessons I have been slowly learning over the past year is that my own perception and intuition is far more important than any category I am placed in according to a statistic or by a physician.
Statistically, Julia Indichova had virtually no chance of achieving a healthy pregnancy. She was told to consider using donor eggs and/or a surrogate. Sometimes I become disheartened by the low statistics for pregnancy achievement for someone in my category (trying for more than two years), but then I remember that I am more than a statistic and that giving up simply is not an option.
I hope that we can each look deep within to see beyond the preconceived notions so that we are able to truly tap into our intuition, find the strength from within and move forward in the way that is right for each of us. Although a baby is miraculous, isn't our ability to persevere and believe miraculous, too? My goal in the upcoming months is to forget the labels and trust that inner voice which I sometimes forget to recognize.

Week 17: Trust Your Place
Twice in the last month I have either heard or read the saying, "Trust that God has placed you exactly where you are meant to be." This may not be the exact wording of the phrase, but the idea certainly does evoke some inspirational thinking, especially since I sometimes think that a.) there is no God or b.) he sure gets quite a bit of amusement out of my life.

Truly, some of my best personal stories are tragicomedies. For example, I don't think I have yet shared with you my recent summer festival story. The day after my grandfather was placed in hospice care, I went with my sister, cousin and grandmother to one of the annual summer festivals in our area. As we were approaching the end of the festival, I realized that my monthly surprise had decided to make an early appearance. Now, and I am sure you can relate, simply having my period is enough of a devastating event. Being surprised, unprepared and nearly ruining a pair of cute new shorts is beyond infuriating. Combining that experience with the impending death of my only grandfather as we were trying to give my grandmother a break from the mounting emotional exhaustion of his final weeks caused me to ponder where God had placed me and why he had placed me there. I decided was an atheist. I deserved a baby, and if God could not see that then He must just not exist. Seriously, even a mediocre God would at least time my monthly misfortune a bit better.
I am sure you can all relate to that "I got my period," feeling, which is why I think that maybe having it come when I am busy is actually a blessing; there is no time to cry or fret. I just need to think about the current moment. In the case of the festival, I had to do some serious trouble shooting – and quickly. I could not be dramatic because we were trying to give my grandmother a carefree day. I could not have a melt down because I was in public, and I could not feel sorry for myself because I still had to figure out how to get my family along with that huge bookcase I just bought into my car. Some of these connections may seem a bit silly, but what if I did not have to go through these fertility challenges? Would my inner strength and character have developed to the extent it has?
As I consider not having had these experiences I come to many insightful conclusions. First of all, if I was already a mom, this writing opportunity would have never come along. Secondly, I would not have been able to meet all of the strong and inspirational women who I have gotten to know as a result of my involvement in CNY's activities. I hope that somehow my ability to put these feelings that so many of us confront into words is a service to the many women who are as heartbroken, frustrated and angry as I am. I hope that somehow my views and stories make you smile or feel as though you are not alone. But more than anything, I hope you are able to better grasp the idea that we are where we are meant to be. There are so many beautiful stories of individual journeys to motherhood, and I just know that we will find our way there.
I have to briefly tell you that I was eating at a restaurant with my family the other morning and there was a pregnant waitress telling the story about how she was due soon and was explaining that she hoped her baby would be born on the 22nd. I did not hear the full story, but did hear that the waitress was hoping to somehow align her baby's birth with the date she (the waitress) was adopted by her mother, her mother's birthday and her own birthday. Rewind to the thoughts I had before I heard the story. They went something like this: Here is another pregnant lady and this one doesn't even have a wedding ring on. I bet that baby isn't planned. How is she going to raise a baby on a waitress's salary? I am sure I had a number of other harsh thoughts running through my head, but her story made me smile. Do you know what else it made me realize – adopted children make families, too. The love is there and the bond develops just as a blood bond would. God placed me in that restaurant on that morning so I could not only experience an attitude adjustment (which I needed – I was being a brat!), but so that I could realize no matter how my children come to me, they will come and I will adore and love them no matter the circumstances of their birth.
On another note:
For those of you who would like to communicate with me on a more personal level, I just set up a Twitter profile. Someone all ready had April all Year (darn it!), so I had to settle for Aprilallyr. Feel free to see what I am doing. I hope to have a Face Book page for April all Year in the near future. You might want to motivate me with your comments though; I have been talking about setting up a face book page for months. Would you post to my page?
Week Eighteen: Grand Opening

Not only does Dr. Kiltz know how to throw a Grand Opening party, he knows how to reach out to others. The minute he greets anyone he gives him or her a hug, and when a patient leaves his office, a hug usually accompanies any necessary paperwork as well. Additionally, he strives to meet his patients' needs by offering daily words of encouragement and numerous workshops for couples dealing with infertility. He also strives to integrate Eastern and Western medical practices. Dr. Rob's desire to help his patients achieve their dreams of creating a family is reflected in his truly caring demeanor. By reaching out to each patient, he takes the monotony out of the process and gives each patient a personal boost of encouragement.
Too often, we don't make the time to reach out to others. What I truly appreciate about CNY is that someone there always takes the time to reach out to me, and at the Rochester Grand Opening on Tuesday, CNY reached out to over 100 people! Everyone from the employees of the medical office next door to current and past patients to town officials were in attendance. In fact, many attendees were current patients who had their families stop by for a visit as well, myself included.
What occurred to me, as my husband and both of my parents were sitting out on the deck, is that there are no other fertility centers that make such an attempt at creating a comfortable and welcoming environment. My husband and I have been trying to conceive for nearly two and a half years, and if you have read my previous articles, you know that we have faced other significant obstacles as well. What has always been a challenge for me is my family's hesitation to openly offer support. Yet, here they both were talking about sperm, Petri dishes and follicle development in the middle of a fairly busy and public setting. I found myself sitting there wondering exactly what motivated them to both openly show their interest and support – now.
The answer is quite simple; CNY not only reaches out to its patients, but inspires its patients to reach out as well. Communicating about infertility is usually embarrassing and uncomfortable, but not at CNY – which is why I was able to reach out to my parents by inviting them to the Grand Opening, who in turn reached back to show their support. I truly believe that because the setting of this event was unconventional, many people who are uncomfortable, embarrassed or simply unaware of fertility issues were able to be a bit more comfortable and open-minded regarding this important topic.
Actually, I think CNY's patient-centered approach and integrated medical practices appeal to a number of people who would prefer a hug over a handshake! Congratulations to all of the Rochester CNY Staff who made their Grand Opening truly celebratory.

Week Nineteen: The Changing Seasons
I cannot believe I have been writing my online articles since early May! Thank you to those who have commented and encouraged me along the way. I have to say, I love reading your comments!!!
As autumn begins, I think we are all adjusting to more rigid schedules. Although I often mourn the loss of summer, I have to say I am thankful to have had such a spectacular summer! In my Week Nine article I discussed how summer is an excellent time to simply enjoy the moment, and I am happy to report I did just that. The dog and I took many walks, my husband and I enjoyed a late summer vacation in the Berkshires and I read a number of fiction and non-fiction pieces, some of which I shared in my weekly online articles.
Just as I set a summer intention to be more spontaneous and to live in the moment, I realize that I need to develop a new intention for this new season. As I ponder what my mind, body and spirit need most, I know I must remember that there will always be a pile of work waiting for me and my to-do list will never quite be complete. Whose is? I have to confess that in the midst of my summertime spontaneity, I neglected some of the more significant parts of my routine, primarily my Gratitude List and yoga. While I don't want to add more to my to-do list, I do believe that taking some time to reflect on what I do have makes me feel better about what I may not yet have. Keeping a gratitude list also gives me the faith I need to believe that motherhood will happen for me since I have already been blessed in other areas of my life. Yoga allows me the guided time I need to find that quiet place that exists deep within and allows me to simply be well, look well, and feel well. A quite mind can be a great gift, and yoga helps train my mind to be just that – quiet, which provides such an awesome sense of peace and wellness.
As I set my autumn intention to practicing yoga regularly and keeping my daily gratitude lists, I remember what Dr. Rob said at one of our follow-up visits – that I can spend a mere 10-15 minutes a day on yoga in order to reap the benefits. I need to fit in what works for me when it works for me, and if there is a day when something does not work that is okay.
What provides your sense of well-being and what can you reasonably commit to in order to enjoy the fall season?

Week Twenty: Marital Bliss and Infertility
Is there such a thing? When I reflect on our last seven years of marriage, I think about some of our worst fights (which in hindsight were actually quite ridiculous). At some point, I realized the majority of the arguments were not worth our energy, but learning how to communicate about what was important was worth every ounce of fight I had in me. And communication between partners who are dealing with infertility is not only paramount to a marriage's success, but is essential to its survival.
While I am no expert in marital success, there are some techniques that have enhanced our communication skills. My husband feels that an occasional argument is helpful because we are openly dealing with our issues. I agree, to an extent. I think that there are some unspoken rules that we follow to safeguard our marriage. For example, we don't curse at each other. I know this sounds somewhat juvenile, but one furious and nasty term or word can sting. Harsh language may slip out, but we do our best to control the urge.
Additionally, we make every attempt to control the volume of our voices. For me, this is exceptionally challenging. I am a feisty Italian woman who likes to be heard and can be somewhat stubborn. In any event, we work hard to curtail any screaming.
Some couples think that going to bed before an argument is resolved is harmful. However, life becomes extremely complex and demanding during fertility treatments and sometimes a good night's sleep can provide a fresh perspective for one or both spouses. There are times when we have been unhappy about an issue for a full day or two before we can communicate effectively enough with each other. Personally, some of the issues are so emotionally demanding that it is tough for me to make a point without becoming a weepy mess, which is exactly when I need to take a break.
Above our bed, there is a framed sign that states "Always kiss me goodnight." Although we do joke about who needs to kiss whom, we do usually kiss goodnight. Sometimes we do not get to the kiss until we are both half asleep or I demand it when he is half asleep, but that is okay . We also kiss when we say goodbye to each other in the morning and then when we see each other at the end of the day. Kisses are a great way to begin and end any day; even if we are not happy with each other about something, we know that we are not unhappy about everything.
Finally, write it down, whatever it is. I remember one particular time when I was upset and felt as if my husband wasn't appreciating everything I was doing (many women feel like this because we are the ones going through the majority of the treatments), but when I read the beautiful card he wrote me later that day, I understood that he did appreciate my efforts and was as upset as I was that we had not yet achieved a pregnancy.
Whatever issues are important to you, remember to find a way to effectively communicate with each other because your marriage should be a haven as you deal with each stage of fertility treatments.
Also, please feel free to share any tips that have worked for you and your spouse. I do love your comments and believe that we can help each other by sharing with each other!

Week Twenty One: Marital Bliss Part II
Last week I discussed how to more effectively communicate with your partner and how to maintain a healthy marriage while undergoing fertility treatment. As so often happens, however, I write an article and then think of additional information I could have added. Along with last week's ideas here a few more which may be helpful for you and your spouse.
1. Attend a workshop: There are many workshops offered to support couples who are dealing with infertility. I know Dr. Rob will host Kristen Magnacca during the month of November. Both my husband and I found her workshops inspirational, thought-provoking and engaging. We left having learned a number of strategies to enhance our communication skills and to maintain connected during this stressful and demanding time. In addition, we were able to hear both a male and female perspective at one of the workshops. RESOLVE: The National Infertility Association (www.resolve.org) also offers a series of workshops and teleconferences for couples dealing with fertility issues. Sometimes the idea of sitting in a room and discussing such a personal issue can be intimidating, but we have both left such workshops feeling empowered and stronger.
2. Read a book or two on the issue: Reading about others who have gone through the same challenges can make you feel a sense of comfort, especially since those who have written these books have already faced the infertility challenge. Whether each author's story ends in a biological birth or adoption, these authors are inspirational and offer much needed advice. Additionally, reading books that provide information on the technicalities is helpful as well. Consultation appointments and/or new diagnosis can be intimidating and confusing, but if you find one or two reference books on the issue then you will be able to look up what you do not understand or may need to clarify. Books I have discussed in recent online articles include Inconceivable, Fertility for Dummies, The Couple's Guide to Fertility Treatments and Love and Infertility.
3. Finally, make an effort to connect with one another. We attended a couples' yoga class, which I was a bit nervous about myself, but we both thoroughly enjoyed. In fact, we are looking forward to attending another one in the near future. The great thing about the yoga class was that we were able to focus on each other in that moment. We did not spend the evening planning, plotting or contemplating anything, much less fertility issues. We simply connected and enjoyed the night. Whatever it is that you may be able to do in order to connect, be sure to take the time to regularly connect with each other.
Hopefully, these tips are helpful to you and your spouse. Until next week, enjoy your other half and do something to empower yourselves and to connect with each other.

Week Twenty Two: The Voice from Within
Some weeks are better than others, and last week was not one of my better ones. My new cycle began four days early and someone at work asked me if I was expecting (which I can't believe anyone does – ever!). Clearly, my IUI was not a success, which is incredibly disappointing. Actually, a failed cycle is heart wrenching, and I have had my fill of negative pregnancy tests. My bet is that you have had your fill as well. However, we must keep moving forward because we haven't achieved our goal yet.
When I met with Dr. Cain during my baseline ultrasound, I received the proper dose of encouragement. She said that there was no reason to believe I would be an outlying factor and not become pregnant and reminded me that the majority of women undergoing fertility treatment DO become pregnant. Of course, the challenge is that none of us knows when a pregnancy will be achieved. After we had our discussion, Dr. Cain asked me if I wanted Dr. Kiltz to come in to give me a pep talk. I told her that was not necessary because she had done a great job of making me feel better herself. Although I have to admit, there was one other reason I did not need Dr. Kiltz to come in to brighten my spirits: I know that no matter how many doctors, friends, or family members tell me they believe I will become pregnant, I need to believe it. I know this because that little voice from within reminds me that I need to believe in myself and in miracles. I need to remember that I am going to be a mother and that when I have my pivotal moment, the one where I hold my baby in my arms, none of this will matter.
I just need to truly believe…
My intention for all who are pursuing the dream of motherhood is simple: believe. For me, believing is not being afraid of a negative pregnancy test or a failed IUI or IVF cycle, it is not worrying that I will never become a mother, and it is not wishing I was someone who I am not (a fertile twenty something with no chronic illness). Instead, believing is about appreciating my journey to motherhood and knowing that one day I will reach my destination. Let's all choose to believe instead of fear!

Week Twenty Three: De-cluttering
As Erin McCullough put it during my recent Maya Abdominal Massage (MAM), it is important to do what nurtures our spirit and promotes our own personal growth. In other words, surrounding myself with positive opportunities and experiences is essential to my well-being. I had just informed Erin that there was a work commitment that was not going well, and because I was becoming consistently frustrated by this particular commitment, I had to make a choice. In this instance, I had to resign from an extra curricular commitment. This responsibility was not worth the anxiety it was causing me. Nor was it worth the monetary stipend I would receive in June had I fulfilled my commitment.
Please note, I am not saying that we should simply toss aside our commitments whenever they become too demanding (otherwise, how many of us would still be working toward motherhood?). Before I resigned from this extra curricular position, I discussed how I was feeling with my husband and close co-workers who all had the same encouraging thoughts, which were to focus on what was best for me. In this case, I needed to de-clutter my commitments a bit and reconnect with what was important to me. I concluded that first and foremost, I have one incredibly valuable priority right now – to work on my overall well-being so I can achieve a healthy pregnancy. Working is important, too, but taking on an extra curricular activity that causes me angst and frustration is not healthy or helpful. Instead of complaining or being upset, I mindfully decided to move forward by leaving something behind.
Now that I have let go of this commitment, I wonder if there is anything else I need to de-clutter? I often have incredibly overwhelming "to-do" lists, but maybe that is because I have committed to do too much or because I have not said no enough. As I work through this week, I am going to be mindful of what I am doing and why I am doing what I am doing. How often do we go through the motions, become frustrated and find little reward from our efforts?
I have one intention for you this week. Please consider whether you are being rewarded by your efforts or if you are finding that the end result of some efforts is only frustration and angst. If you find that the latter is the case in any instance, why not examine what is causing you distress and decide if you can let go of a commitment or two? You may replace one commitment with another more rewarding one, perhaps a commitment that nurtures your spirit and encourages personal growth. Or you may simply welcome the time and space that is left after you have let go of an obligation.

Week Twenty Four: Giving
As we enter this month of thanksgiving, I realize that I have not been in the best of places for about two months. I thought that after my endometriosis was diagnosed and removed that I would surely be pregnant by now. My husband and I tried a couple of natural cycles, a couple of natural cycles with assistance (monitoring and IUI) and a couple of stimulated cycles with no results. Since my mounting sense of disappointment and hopelessness has become a bit overwhelming, I realize I need to make some changes so that I can surround myself with positive energy.
I look for signs fairly regularly – omens, if you will, and every once in a while a meaningful sign makes its way to me. One particular sign is making an encore appearance in my life. The last time this particular sign (the book, How One Month Can Change Your Life by Cami Walker) made its way to me; I had been recently diagnosed with multiple sclerosis and was simultaneously dealing with my lack of fertility. I remember beginning to emulate the author's journey of giving, but then becoming too busy to finish the 29 days.
As I was surfing the internet last week, I noticed Cami Walker's book was highlighted because she was recently on The Today Show (todayshow.com) discussing her own life lessons on the importance of giving. In short, Walker was diagnosed with MS in her early 30s and the disease progressed quickly, affecting her ability to even get out of bed. When she spoke to her spiritual advisor about how distraught she was, her advisor gave Cami an interesting prescription: spend 29 days giving.
I tried to do this once, when I initially read about Cami's 29 days of giving. I even kept a diary of what I gave each day (a Starbucks coffee to a friend at work, a donation to a local food pantry, etc.) For whatever reason though, I lost my focus and did not complete the 29 days.
In her interview with Meredith Viera, Cami shared how this attitude of giving allowed her to focus on her capabilities instead of her limitations. Rather than feeding her disease, she was able to shift her energy and her thinking. Her MS improved remarkably as did her overall spirit.
In dealing with the challenges of infertility, I think we sometimes focus too much on our disease and too little on our talents and capabilities. Today, I begin my 29 days of giving, which will actually take me through my birthday (another sign, perhaps?). I will be sure to share my progress with you next week!

Week 25: Attitude of Gratitude
Our high school service club adopts families from within our school district, and we provide Thanksgiving meals as well as a Christmas meal and gifts. When all is said and done, we take care of anywhere from 50-70 families per year. It seems as if we have more families in need each year, and I always wonder how we are going to provide for these families…
This October one of the elementary schools within our district wanted to show their appreciation by having a fundraiser to honor our effort so the students spent the week raising money they would donate to the high school's club. Having an attitude of gratitude was the focus of their efforts, and the kids raised over $330.00! I remember thinking what an interesting idea: show your gratitude by giving. Learning of this fundraising focus was one of the reasons I began my 29 days of giving last week.
Although you can visit my giving list at the link above, I wanted to share a bit about what the process of mindfully giving has taught me thus far:
1. There are opportunities to give all the time.
2. Because giving makes someone else happy, it makes me happy, too.
3. Giving helps us to connect with one another.
4. Giving inspires me to be thankful for what I do have.
5. Giving makes me wish for others' happiness.
6. Giving is much more inherent than we think – much of my giving was unplanned and spontaneous.
7. Others appreciate our giving.
8. Others give, too.
9. Giving inspires meaningful conversation.
10. Giving can be simple and take only seconds.
What can you give this week?

Week 26: Making a Plan
My last cycle began during my workday, leaving me little time to wallow in self-pity or have a mini breakdown. Instead, I e-mailed my husband and gave him an assignment. I let him know that our last IUI did not work, and that I needed him to have an idea of what he wanted us to do next. I was beginning to feel overwhelmed and burdened, so what I needed him to do was think about what we had already done in terms of fertility treatment and what we should do next.
When I returned home from my day, I was in a much better state. I'd just had a great talk with my primary care doctor who reminded me that my husband and I are great candidates for IVF, when we are ready, and that we need not rush into anything at this point. She gave me a different and fresh perspective. I felt less rushed to move onto the next step and more confident about the fact that we have options and time to decide.
At the end of our day, my husband came home with a plan, and I was able to agree or disagree once I let him discuss his ideas and feelings. When I spoke with my husband, we both agreed that I was putting my spirit and body through a rigorous routine of blood work, ultra sounds, shots and multiple doctor appointments. We both acknowledged that although we were emotionally exhausted, we were not ready to begin IVF. My husband mentioned that he would like more time to try what we had been doing (IUI with injections). I think men sometimes have a difficult time telling us what they want, not because they cannot identify their desires, but because they want to protect us. My husband let me know that while he did want to proceed through more IUI cycles, he did not want me to continue IUI cycles if I felt too burdened by the demands this choice.
By the end of our conversation, we agreed to go through two more IUI cycles, taking a break in December so we could both enjoy the season and create happy holiday memories. Preparing for our conversation ahead of time eased our communication since we both had the day to think through the time frame for our options and to create and discuss a plan of attack. I felt as if my husband openly acknowledged the fact that we are on our journey to fertility together and I felt empowered by our plan. I also felt as though we were able to emotionally understand each other. All I had to do was let him know what I needed.
Is there something you need from your partner? I would encourage you to consider what you need and to consider asking that of your partner.

Week 27: The Truth is…
I love your comments and am so thankful to each of you for reading my articles and inspiring me to continue writing and to continue to do whatever it takes for my husband and me to build our family! Your caring comments, aside from being encouraging, also consistently remind me of two important lessons.
Lesson #1: Many other couples have gone through or are undergoing fertility treatments. In fact, I remember when I was at the mall, about a year ago, with a friend. We both simultaneously saw a woman walk in with a little boy and a baby in a stroller. My friend told me to just look away, which of course I can never do when I see a baby anywhere! Surprisingly though, I recognized the mother. Not only had we been neighbors, but I was now using the fertility acupuncturist she used when she and her husband were trying for their second – the baby in the stroller. I was immediately reminded that I am not the only one who has had to undergo fertility treatments and that many of the babies I see all over the place – well, they may not have come as easily as I think because so many other couples have had to go through fertility treatments themselves. By the way, the baby in the stroller was a result of three in vitro attempts. This couple kept trying and the mother always encourages me by telling me it is going to happen for me when it is meant to happen.
This experience brings me to Lesson #2: everyone wants me to be happy. And everyone wants you to be happy, too. For example, I often feel guilty when I have to miss work for doctor appointments, but not because anyone makes me feel that way. Whoever covers for me is always encouraging and tells me to take as much time as I need. My co-workers often remind me that taking care of myself is more important than work. I also have supportive friends. In fact, I have two friends who get about as angry and upset as I do when I tell them I have just begun another cycle. Both sides of our family show their support as well.
I wonder how often we each remember that there are others who are facing or have faced the same family building challenges. I also wonder how often we remember who the supportive people in our lives are and how often we lean on them for some inspiration or motivation.
My intention for you as we head into the midst of a busy and often times child-centered holiday season is to remember that you are not the only one going through fertility treatments and that there are so many people cheering for you to achieve your dream!

Week Twenty Eight: Making Yourself a Priority
Several weeks ago Kristen Magnacca held a Love and Infertility Workshop. Kristen and I have met in person two times and she has given me two half hour coaching lessons over the phone. Usually, I feel much more focused and confident that my fertility challenges will work out after speaking with or listening to her. During the November teleconference Kristen directly asked me the question, "What are you doing everyday for you?"
Like all "new" endeavors, I did exceptionally well with Kristen's tips on how to survive infertility after I first heard her speak. One of Kristen's top suggestions is for women facing fertility challenges to spend time each day doing something only for them. For a while I was writing my gratitude list and/or walking everyday. However, summer faded away and the pace of life became much more hectic. I began working full-time again and the cold weather set in (a weak excuse for not walking regularly, I know!).Oftentimes however, the more spiritual priorities of my life fall off of my to-do list. Then the guilt creeps in. I should have gone to yoga…I should have written my gratitude list…We haven't gone to church in weeks…I didn't do the MAYA abdominal massage today…I really should have taken the dog for a walk today – even he was upset by my lack of motivation! Of course, the list could go on for pages.
In reality though, there is no need to feel guilty about any of what I do or do not do. I just need to find the balance, and if I do not get to do something that personally lifts my spirits each day, then maybe I can work on finding something small to do tomorrow and then work toward something to integrate as the week or month goes on. Personally, November and December are busy months, and I am sure most of you can relate. We have several holidays and family birthdays. As we draw closer to the holiday school break, I try to push my English classes to the end of whatever novel/play we are currently reading. My expectations certainly need to be flexible, but I also need to make taking care of my own well-being a priority.
Today, I have one small thing I would like to do for my own personal enjoyment, and it will only take me thirty minutes; I want to watch A Charlie Brown Christmas. And off I go… I have the program paused so I can give my article one final edit and then I plan to settle in to watch one of my favorite Christmas specials. As for tomorrow, there is no pressure, but I do hope to take a few moments to spend some time doing something I want to do.
What can you do today, this week or this month to energize your spirit or to simply give yourself a well-deserved break from this busy time of year?

Week 29: The Holidays
I do not know about many of you, but I cannot believe another Christmas is going by in which I am not pregnant or at least able to announce a pregnancy. At this point, the whole ordeal is getting to be a bit repetitive – really! This is the third holiday season in which we have had to deal with fertility challenges, and I am sure many of you can relate to that feeling of disappointment as you watch children wait in line to visit Santa or you hear talk of co-workers taking their children to holiday related events.
Although the entire season can be overwhelming, the season can be joyful as well. Personally, I want to focus on the joy and magic of this season so I do not miss any opportunities to create memories. Regardless of your religious affiliation, this season truly is beautiful. The first snowfall is always a bit enchanting, and the well lit homes and neighborhoods are beautiful. There is so much to experience, even if we do not yet have our own children.
Whether you are a parent or not, you and your spouse are a family so enjoy spending time with each other. I would encourage you to do the most you can to make this the best holiday season yet for you and your husband because you are already a family.
My husband and I have put together a list of activities we like to do together during this season. Here are some of our favorite holiday rituals:
Decorate the tree – don't forget the Christmas music and tea or cocoa.

Take an evening drive through one of the well-lit neighborhoods.

Have a quiet dinner with Christmas music playing in the background.

Tour one of the local houses or mansions decorated for the season (Sonnenberg Gardens used to have a beautiful display of lights and a mansion tour).

Enjoy an evening out (dinner and/or a movie). Restaurants are beautifully decorated for the season.

Take a weekend trip (Last year we went to Niagara-on-the-Lake and this year we went to Columbus, Ohio to visit my cousin and his family).

Wine tasting

Entertain during the holiday season – You may host one of the actual holidays, a small dinner party or an ornament exchange.

We open one of our gifts to each other on Christmas Eve after all of the bustling family events, when just the two of us are together
Whatever you do over the upcoming holidays, do not forget to acknowledge how important you and your spouse are to each other. Remember your extended family, but remember that you and your spouse are a family, too.
Week 30: Counting Your Blessings
As 2009 winds down, many of us are probably experiencing a variety of emotions. Personally, I am upset to have not yet achieved a pregnancy and I have recently been overcome by the many common "what if" feelings women undergoing fertility treatments experience. As we begin to seriously consider IVF options and payment plans, I know that there is a possibility the entire process may not work. However, I also know that not trying is not an option, and we will never know unless we move forward.
One constant challenge I have as we move through this process is remembering that although I may not yet be a mother, there are many other prosperous aspects of my life. Serving as an adviser for my school's service club this holiday season has helped keep me focused on my many blessings.
When I called one grandmother to let her know that we would be providing for her entire family of nine, I introduced myself and began the conversation by asking her how she was. Her reply, "blessed." The reality of this woman's situation is that she would have had every right to reply with a bitter or depressed response. After all, she is elderly, caring for eight grandchildren and living on a limited income. Once I let her know that our service club would provide plenty of food and gifts for her family, she was incredibly thankful. She began to explain a bit of her situation –this year had been harder than others, she had always been able to provide for her family, but she needed some help this holiday season. Her enthusiasm and genuine gratitude left me smiling for the rest of the day. Although the woman's sincere gratitude made me smile, the reality of my own problems lingered as she said, "I hope God blesses you." My reply, I am ashamed to say was, "I hope he does, too." My reply should have been, "He already has."
Everyday, I wake up in a warm house, have plenty of electricity and hot water to prepare for my day, go to work or enjoy a day off, eat decent meals and come home to a husband who loves me. I have a family who is there when I need them, true friends and health. These blessings may seem essential to many, but imagine not having any of these essentials. Having spent the holidays getting to know some families who do not have enough food to last the month or who have recently had their power turned off, I can honestly say my blessings are plenty. Although there is one significant void in my life, I have too many fortunes not to be grateful.
As you ring in the New Year, try not to focus on what you do not have. Instead, try to focus on what you already have.
Happy New Year!
Peace, joy and hope to all of you as you begin 2010,
Week Thirty One: Feel Fabulous
Regardless of where you are in your journey toward fertility, one of the most important goals you can have for yourself is to be happy. Optimism wears thin and consistent enthusiasm for each new cycle is challenging, but happiness exists virtually everywhere, including within ourselves. (I realize this may sound cliché but I encourage you to keep reading.)
My last cycle began on Christmas Day. Although I had been holding out for a Christmas miracle, I quickly realized I needed to accept that was not the case and move forward. I could have spent the day focusing on my disappointment and sadness, but instead I decided to focus on making Christmas memories. We were going to be entertaining, and there really was no time to wallow in self-pity; nor was there a need to. My journey to fertility will eventually end and making the mistake of letting my cycles, doctor appointments or blood tests have such an impact on how I feel is just that – a mistake. There are too many opportunities to make memories for me to constantly focus on my fertility challenges.
When my husband and I were taking the Christmas decorations down this past weekend my husband said that he was a bit disappointed it was time to put everything away. He went on to say that other than the one major let down (my new cycle), he had one of the best holiday seasons yet. When I thought about it, I realized we did have a great season, regardless of the fact that I am not yet pregnant.
Everyday, I teach my first period class in another room. Today, when I entered, I was late and frazzled (darn upstate snow!) but said my usual good morning to my colleague and asked her how she was doing. Her reply was simple, "Fabulous," she said. When I questioned, "Fabulous?" she replied by saying, "Yeah, fabulous. Why not?" She has a point. Why not simply feel fabulous?
For me happiness is virtually everywhere. Happiness is the holidays. Happiness is my home. Happiness is my marriage. Happiness is my health and work. Feeling fabulous is a result of noticing and embracing our happiness.
Embrace your happiness and feel fabulous!

Week 32: Life's Haze
Working through fertility treatments presents a significant challenge: finding balance. There are so many fertility recommendations that following each one would be nearly impossible. Following even some requires a great deal of time, effort, and organization, but we forge forward because we know the end result will be worth it. I wonder though, how often do we forge forward mindfully?
For example, how often do we truly consider if proceeding through the next cycle is the best choice for our emotions and bodies? Do we contemplate taking a break from the treatments in order to rejuvenate, or do we let the fear of not constantly enhancing our chances of becoming pregnant drive our choice to proceed through another cycle, even when the circumstances may not be optimal? I know that I have needed a break to rejuvenate, but I have also needed a break to find my balance, which fosters mindful action and thought.
I recently decided that I must take a different approach to my hurried weekday mornings. I usually run around trying to achieve the necessary tasks, always feeling rushed and anxiety laden. Unfortunately, there is not much time to focus on me before work, but I knew something had to change.
I decided that I needed to find my balance to achieve some focus, but I did not know that just 30 extra minutes a day would have such an impact! My new routine begins with me waking up a half hour early so I can exercise for 20-25 minutes and meditate for 5-10 minutes. (By the way, for those of you who have on demand television, there is an exercise channel that has 10 minute AM Yoga routines. I think they were made just for me!) I find that these extra morning minutes increase my productivity and focus all day. I am invigorated when I begin my day instead of arriving at work in a flustered and rushed manner. I also tend to make smarter and healthier choices as a result of clearing my mind before the bustle of the day begins. I tend to eat more nutritiously and use my time more wisely during the work day, both of which I attribute to being more focused.
I am not sure that 30 minutes in the morning will be what you need to decrease life's haze and to achieve a sense of balance. My plan may not work for certain schedules or personalities. However, I bet there is something you can do that will help you to focus your energy and find balance in your daily life.

Week 33: Fearful
As I begin another cycle I realize that I am not in the best of places. I am sad, angry and having a difficult time embracing those many, many pregnant women I see all over the place. Surely I notice them more now than I would have a few years ago. The population of pregnant women cannot actually be much different than it was before I wanted to be pregnant, but it definitely feels that way.
When I was talking to my husband about how I am open to IVF but incredibly terrified of the process not working, I realized how truly afraid I am that IVF might not work. Most of the time, I try to be happy and go about my daily routine; and most of the time that approach works. But sometimes, I just need to articulate how I feel, and be honest with myself as well as my husband.
Honestly, I am afraid this next stimulated IUI cycle will not work, making my total number of failed stimulated cycles well over a half dozen. I am afraid we will take the plunge for IVF only to be disappointed and heart broken. I am afraid that if we go the adoption route, my family and friends won't accept my baby as my baby, but only as an adopted child. I am afraid of pregnancy loss, having an unhealthy baby and the myriad of other possible mishaps.
What I believe we all need to remember is that our fears are part of the process as well and that not confronting them does not lessen their severity or make them disappear. Nor does dwelling on our fears make us any happier. Finding a healthy and safe time and place to deal with our emotions is important though and part of remaining balanced as we move through this unpredictable, demanding and somewhat exhausting process is also vital to our overall well-being.
I remember recently speaking to our school psychologist who had gone through fertility treatments herself. She said that one helpful suggestion is to only allow a certain amount of time and energy per day to focus on your fertility issues and feelings. Of course, this takes work and requires being mindful, but I find that when I am busy with other aspects of my life I focus less on my fears and fertility challenges and more on enjoying the current moment.
I know that you are frustrated, angry and afraid, too. My one intention for all of us, though, is to find a way to deal with our emotions and maintain some sort of balance so that the fertility aspect of our lives is not consistently dominating the many other aspects of our lives. I would hate to look back on these several years only to realize that my anger, frustration and fear caused me to miss out on the everyday blessings and joys of life.
Try not to let the fear, frustration and anger dominate the joy and blessings.

Week 34: Empowerment
When I recently searched for synonyms for the word control, I found the following terms: manage, organize, run, have power over, be in command of, direct, cope, supervise. Immediately, I realize I feel most at ease when I am effectively coping with life's daily challenges, managing my workload efficiently and keeping organized. Although I may not admit I like to be in control, I like to be in control! (I am sure my husband is nodding his head as he reads this.)
Since navigating through fertility treatment can leave me feeling as if very little is within my control, finding ways to feel personally empowered is important. In order to establish and maintain that feeling, I ask questions – many, many questions when I am with the doctor or acupuncturist, empowering myself at the fertility center.
Achieving that sense of satisfaction and empowerment can sometimes be a creative and engaging process, too. For example, I try to be inventive and diligent at work. Having my own classes allows for me to use my management and creativity skills, empowering myself at work. Exercising empowers me by invigorating my spirit and energy. We are currently remodeling everything from the floors to the closet in our office, making me feel empowered at home. Even though there is one specific area in which we feel out of control, we certainly can feel empowered to take charge of other aspects of our lives.
Many couples feel frustrated, alone and out of control during fertility treatment, but learning communication and coping strategies helps both members of a couple feel empowered and in charge. Kristen Magnacca will be offering her Love and Infertility workshop this coming Saturday at the CNY Syracuse location. My husband and I have attended three of her workshops. We always leave knowing there will be an end to this journey and that our marriage is able to survive this challenge. I would encourage you to attend this workshop. Whether you are attending one of Kristen's workshops for the first time or as a refresher, you will leave with coping strategies and a refreshed outlook. For those of you who are shy and have yet to attend a workshop, do not worry. Kristen will make you feel comfortable and does an excellent job of meeting each individual's and couple's needs. Not to mention, Kristen has been through the challenges of infertility herself and has made it to the other side. Her stories and strategies are relevant and effective.
Whatever you do to empower yourself, my intention for you is that you achieve a sense of control and satisfaction.

Week Thirty Five: Groundhog Day…. Again
There are many parallels between Bill Murray's famous movie, Groundhog Day, and my journey to fertility. I often feel as if I just keep doing the same things and getting the same results, over and over and over. There seems to be no escaping the fertility cycle of appointments, blood work, negative pregnancy tests and the like. I can relate to Bill Murray's feelings as he slams down his alarm clock hoping, against the odds, that this is the day – the day that it will no longer be Groundhog Day. The man does everything in his power to escape the somewhat humorous and extremely aggravating repetition he must endure for quite sometime.
Along the way, Bill begins to have a bit of fun though; he learns a new language and how to play the piano. Once Bill finally makes some personal realizations, he is able to wake up to a new day, February 3rd. Eventually, Groundhog Day does end for Bill Murray, and our journeys to fertility will end as well.
Whether the little critter sees his shadow or not today, spring will eventually arrive. We may still have to endure some gray days and blustery snow flurries, but in the end, spring will make its appearance and the winter doldrums will fade away. Perhaps we need to view our fertility journeys in a similar manner. Yes, the start of each new cycle feels like a repeat of exactly what happened one month ago. Yes, the constant doctor appointments and blood tests can become demanding and monotonous as we go through one more month of procedures. At some point though, this month will be the last month and the next blood test will be a positive pregnancy test. Bill Murray hung in there until fate resolved itself and we simply have to do the same.
Please do not forget though, that in the midst of Bill's repetitive Groundhog Day experiences, he did have some fun. He wooed a lovely lady and learned some insightful lessons along the way. Do not forget to have some fun as the winter season progresses and spring works its way into our weather patterns. The daffodils will be blooming before we know it!

Week Thirty Six: Thankfully
A few weeks ago, when my husband and I were cleaning out our office closet, I found a number of cards people had written me over the last two and a half years. Part of me became terribly sad because I thought we would have ended this journey with a baby by now. The other part of me realized how fortunate my husband and I are to have such a supportive network of friends.
A couple of weeks ago, I received an exciting text from my esthetician who has become a great friend. She wrote that she had a fabulous gift for me and that I had to be patient. Ooooh – I was excited! I knew it must be some sort of a fertility gift. Today, I picked up my surprise – two fertility dolls from Africa. They are a riot! One is male and the other is a female. Both dolls are wooden and have detailed body parts. I am excited about these dolls because, to date, they have an unbroken record of success.
But the dolls are not the only gifts I have received through this journey. Since there are many friends and family who follow my blog, I thought this might be a fun way for me to recognize their giving nature.
Some of my Fertility Gifts:
St. Gerard's charm and Prayer for Motherhood card – Gegie, my best friend's mother

Couples' Guide to Fertility (book) – Heather, my friend at work

Inconceivable (book) – Concetta, my Yoga for Fertility friend and hairdresser

Angel baby girl charm, passed down to her when she was going through a risky pregnancy – Mary, my friend at work

More than one card of encouragement and a faith holy card with fish wire charm necklace– Jeanine, my friend at work

Smudge stick –

Kristen Magnacca

Faith necklace and card of encouragement – my cheerleaders at CNY
I know that we often go through our days feeling annoyed because hardly anyone understands our frustrating journey. After all, how can those who have never gone through such an emotionally painful experience possibly have any understanding of what this ongoing challenge is like? Perhaps they cannot comprehend how we feel, but that does not mean that our friends and family cannot be there to offer us support and encouragement so we know we are not alone.
My intention for each of you is to recognize and be thankful for the little gifts of encouragement your friends and family have given you along the way.
Week Thirty Seven: Really!
Sometimes this whole fertility journey is just too funny. Really! Yesterday a friend asked, in all seriousness, if I have ever tried using the rhythm method. I almost laughed out loud. The rhythm method? Of course I tried using that, about three years ago – before the shots, IUIs and fertility doctor visits! I am laughing about her question as I write, even a day later.
Then there was the time when I had my endometriosis surgery. I told my sister what was going on and mentioned it to my dad. Not wanting to make me feel as though he was prying, my father called my sister for clarification about my surgery, and I use the term clarification lightly. She told my dad that I was having exploratory surgery on my private parts. Really! My sister later explained to me there was just no way she was going to say the word vagina to my dad. I told her there was no need to since the surgery was an internal procedure to examine my reproductive system. I was mortified.
The last two times I have been at our school's fitness center, I have been the only non-pregnant woman there. Really! I looked around and saw many swollen bellies. Of course, what should I expect? There are pregnant ladies everywhere I look. I am pretty sure I attract them. Now, if I could just attract my own baby, I will be all set
In Qi Gong class a week ago, there was the teacher, myself and a middle aged man in attendance. Do you know what we focused on in our meditation? The male and female reproductive system – ovaries, prostate, sexual energy, etc. Three years ago I never would have imagined myself in such a class, much less a class in which we focus on our sexual organs during the meditation. It was too funny to be in a co-ed Qi Gong class talking about our private parts. Really!
I do not know for how long you have been on your fertility journey, but I know this much; finding the humor along the way certainly adds a bit of joy to what can be a demanding and exhausting process while simultaneously relieving some of the frustration and stress. There are definitely days when I look upward and ask God/the universe/myself…"Are you kidding me?" And then there are the days when I take those moments and enjoy a hearty laugh instead.
Week 38: A Little Review
Before I began writing this week's article, I took a quick look my past articles, paying particular attention to their titles. What I consistently notice is that my titles themselves are fairly upbeat and encouraging. But as we proceed forward with the next step, which is IVF, I find those anxious feelings creeping in via that little voice in my head that wickedly whispers every single reason why I might possibly be unsuccessful. Although we are currently taking this cycle off, I know that I have some serious preparation to do in terms of appreciating my current place . I know that I need to keep at it and trust that by taking this process a little bit at a time everything is going to happen when it is supposed to happen and how it is supposed to happen.
The problem with following all of my own advice is that I sometimes have to re-focus my energy so that I can truly believe what I am saying to everyone else. There are certain steps I take in order to keep my energy upbeat and focused. First, I have committed to regularly exercising. One of my friends, also one of my exercise partners, said she noticed that I have had a better aura since we started exercising. (I think this is a compliment My husband noticed that I am taking less work home and am more productive overall. But exercise is only one action I can take to keep my energy focused and upbeat.
Sporadically, I have taken an interest in meditation and have, in phases, practiced meditating which helps me to clear my mind and to be calmer. But you know what? I really do not meditate on my own consistently. I intend to, and I even believe I am going to meditate regularly. Then I get busy or decide to watch one of my recorded programs. So instead of meditating I run an errand, do work, or watch television. However, when I participate in a group activity (exercise or meditation) I become more accountable. Just like with my exercise routine which involves working out with others, I have decided to work on my meditation by practicing Qi Gong in a class. I have already noticed a difference during the weeks I do not participate in Qi Gong class and would encourage anyone in the Rochester area to attend one of Shelly's classes. The hour long session focuses on body movement, breathing and meditation so that my mind feels a bit clearer and my body a bit more energized by the time I leave.
My intention for you is that you would figure out what it is that helps you remember that making yourself a priority allows you to have a little bit more faith in everyone and everything else.

Week 39: Trusting Fate
As my husband and I enter the third year in our journey to fertility, I realize there is one important thought that I must keep in mind. One, I still need to believe that I am going to be pregnant; I need to remain faithful that this is a process and a journey that will end at the time that is right for me. Whether it be the universe, God or karma, I am right where I need to be in this moment.
I have learned many lessons along the way and have even embarked on some different adventures, like writing to you weekly. Although the thought of approaching year three is daunting and scary, it is also exciting! I have read so much about what can be done during the IVF process to increase pregnancy chances (assisted hatching, ICSI, etc.) that I am in awe. I have looked over CNY's financial packages and am grateful. My journey is not over and there are many, many reasons for me to be hopeful and trust fate.
Just the other day, I was watching the February 25th episode of The View (I highly recommend watching this), which completely focused on fertility challenges and treatments. One of the broadcasters of the show went through IVF to achieve pregnancy, one had switched to a gluten free diet and Barbara Walters adopted her daughter. However, Barbara Walters adopted because there were few options for women that many years ago. I try to consistently remember how fortunate we sub-fertile couples are (I refuse to believe we are infertile!) simply because we have choices. There was no IVF years ago, no egg donor option, no ICSI or even recognition of infertility as a disease! I know my husband and I are about to begin our next whirlwind of emotionally and physically demanding appointments as we "turn it up a notch" and begin the IVF process. But I know my chances of becoming pregnant are much better, and we know this is what we want to do. Enough is enough, and it is time for us to move on!
A year ago, I was not sure I would ever be ready for IVF even though I never thought the IUIs would work. I wanted my pregnancy to just happen – who doesn't? But part of my journey has been about letting go of the way I think life should be and embracing the possibilities that still lie ahead of me. I am letting it all go so that I can peacefully, and even excitedly, move forward and know that we are doing everything we can to create our family!
Week 40: Creating Families & Parenthood for Me
Sandra Bullock's Oscar acceptance speech included a thank you to "the moms that take care of the babies and children no matter where they come from." I was moved by the emotion and sincerity of her statement and immediately began thinking about Parenthood for Me, a nonprofit organization that fundraises to provide grants to those who are either adopting or going through advanced reproductive treatment. Parenthood for Me has recently partnered with CNY Fertility Centers because both organizations are interested in providing affordable options to couples who want to create a family. In fact, Parenthood for Me will award its first set of grants this June. If you are interested in applying go the website, parenthoodforme.org, to find out more information.
I recently spoke with Erica Schlaefer, the woman who runs Parenthood for Me, because I have read about her own journey to motherhood. (I always find comfort in the automatic camaraderie that ensues between two woman who have shared similar fertility-related challenges and triumphs.) As we chatted, I also learned quite a bit about the upcoming Family Building Dinner and Silent Auction event and wanted to share that information with my readers because this event is not only an opportunity to fundraise but it is an opportunity to celebrate our journeys, to appreciate the lessons we are learning and to gain more knowledge about how we might create our families.
The occasion promises to be an elegant and classy event in a relaxing setting, The Rochester Yacht Club. The event is black tie optional so that guests know to dress up for the evening, although tuxedos and gowns are not at all required. JP from 100.5 will serve as the master of ceremonies for the evening which includes dinner, a silent auction, and keynote address. Silent auction items include electronics, zoo membership(s), gym membership(s), artwork, jewelry, gift certificates, and handmade goods. They keynote address will be given by Sally Bacchetta, adoptive mother and author of the book titled, What I Want My Adopted Child to Know: An Adoptive Parent's Perspective. Parenthood for Me is completely run by volunteers and because of the significant sponsorship behind the event, the money you spend on the dinner is almost all going toward endowment funding! Attending such an event also raises infertility awareness, which is just as important as raising funds. I hope to see you there!
PS – Next week, I will elaborate on the composition of Parenthood for Me and how you can volunteer your time to this exceptional organization. I have to admit, I am already considering what a seat on the board of directors would be like! Always Learning . . .
Week 41: What If…
Yesterday, I looked at my husband and simply asked, "What if it doesn't work?" He looked puzzled and replied, "The curtains?" (We have been in the midst of redecorating each room in our house for years now and I just brought my latest curtain purchase into the office, hours before this conversation.) I continued to look at him and quietly said, "IVF." I could barely vocalize my fear or the term itself. I had even tried to ask him this earlier in the evening, but could not get the words out.
Now sometimes I do not give my husband enough credit. I often wonder if he is really listening and we certainly have our share of arguments. But yesterday, he made all of the right points. His response went something like this: "Do you remember when you were diagnosed with MS and what a difficult first year that was because you did not know what to expect, if the treatment would work or if you would have a debilitating flare up? Well, you did face some obstacles in terms of the initial diagnosis and the one flare up, but now you are doing well. You got through it and you rarely focus on it. You have to remember all of the meaningful lessons that came from that first year, how lucky you are to be healthy despite your chronic condition, and how your body has responded to treatment. You have had countless MRI scans and doctor appointments and have been told you are doing well because you are doing well. I think what you need is to remember that we can overcome this obstacle and that we and our team of health care professionals are doing everything possible to reach our goal of becoming parents. You need to have a little faith and trust in the process and in us."
And that is all I have to say this week because my husband said it all. We have had our fertility obstacles and we are overcoming them. Each procedure, test and appointment is getting us one step closer to becoming parents.
On another note, I know I did say I would further discuss Parenthood for Me and other resources for couples and women going through fertility treatment, but I could not resist giving my husband the credit he deserves as well as writing down all of his well-stated points. Sometimes he is right!
Week 42: Resources and Personal Update
I know many of you were cheering my husband and me on as we went through our first IVF cycle. Unfortunately, we were not able to complete the cycle because of some problems with my eggs. We were devastated. Who wouldn't be? After I received the initial call informing me of the news, I had so many questions. I then took inventory of my resources and began my own research to see what I could discover so I could feel empowered. Sometimes this journey is about doing whatever you have to in order to maintain some sort of control over the process.
My first task was to e-mail my yoga group. They are much like a support group. I had taken a long hiatus from Yoga for Fertility for a number of reasons – my busy schedule being the most commonly occurring excuse. I attended one class two weeks ago and was welcomed into a group of chatty, kind, humorous and supportive women. I already love them! They responded to my news with knowledge and had many personal uplifting stories that left me encouraged and uplifted.
My second step was to talk to Kristen Magnacca, author of Love and Infertility and Girlfriend to Girlfriend who is also a life coach. Over the last 10 months or so she has become a mentor to me. Her ability to listen and offer a creative perspective is remarkable. If you haven't read one of her books yet, I recommend you do so. If you haven't attended one of her workshops (in-person or by telephone) I highly recommend you take advantage of these opportunities Dr. Rob offers to all of us. Kristen always makes me laugh and allows my resiliency and strong spirit to resurface. I usually end my phone calls or workshops with Kristen feeling as if parenthood is not only possible, it is inevitable!
Finally, I rummaged through my fertility books. I hope to soon have a resource page for all of my readers which will provide an explanation of each of the resources listed below as well as others.
My go-to resources include:
The Couple's Guide to Fertility, 3rd edition by Gary S/ Berger, M.D., Marc Goldstein, M.D., and Mark Feurst
Taking Charge of Your Fertility by Toni Weschler, MPH
Conceptions and Misconceptions by Arthur L. Wisot, M.D. and David R. Meldrum, M.D.
Fertility for Dummies by Jackie Myers-Thompson and Sharon Perkins, RN
Inconceivable by Julia Indichova
Week 43: Online Resources
Last week, I provided the titles of texts that you may find helpful as you search for answers to specific fertility questions. However, in today's technologically savvy world, online resources are often more readily available. In fact, I often use online sources myself. Below are some specific websites that I have found helpful. If there are any websites you have found to be helpful, please scroll all the way down to the end of the page and leave a comment that includes the specific website.
Online Fertility Sources:
parenthoodforme.org – Two adoptive parents, Erica Walther Sclhaefer and A.J. Schlaefer, founded this nonprofit organization which provides emotional support to couples dealing with infertility. This organization also fundraises in order to provide grants to those adopting or to those who need financial assistance in paying for their fertility treatments.
Erica Walther Schaefer, founder of Parenthood for Me Inc., shares her personal perspective on dealing with infertility and blogs about her journey as an adoptive mother. This website also contains links to other helpful websites as well.
fertilityauthority.com – This website contains detailed information on everything from the specifics of IVF to various personal blogs. After our canceled IVF cycle, this website was one of the few that answered some of my most detailed questions. This website also offers some comic relief including a blog under the Community Clair section titled 999 Reasons to Laugh at Infertility.
resolve.org – Resolve is an online community for women and men dealing with infertility. This website offers support in the form of tele-seminars, advocacy work, various educational programs and personal blogs.
Of course, we cannot forget CNY Fertility's website which offers information on everything from embryo adoption and IVF to nutrition and acupuncture.
Hopefully, you will take some time to explore these websites. As I stated in previous posts, feeling empowered is essential during fertility treatments. Connecting with others on the same journey and being able to find answers to questions when the specialists are not available often provides that sense of empowerment we frequently crave during such an emotional time.
Week 44: This Broken Road
At the recent Parenthood for Me fundraiser, Dr. Kiltz said a few words about a couple who told him they were glad they had never been successfully treated for infertility: the reason? The couple never would have adopted their child who they love and could not imagine their lives without. Later in the week I connected this meaningful story with the lyrics to a song I recently heard.
On my way home from work, I happened to catch a phrase on our local country music channel as I was flipping through the stations: "God blessed this broken road that led me straight to you." For those of you who are not familiar with the song, its title is God Bless the Broken Road by Rascal Flatts. I almost never listen to country music, and I am certainly glad the DJ announced the title of the song as well as the band name. (Yes, I know some of you may be appalled at my lack of knowledge regarding this popular band. I really do have to expand my musical horizons!) But I just had to listen to the entire song. The lyrics are about someone who couldn't understand the grander plan until he reached the end of his road to love. And although this is a love song, being a mother is about love, too. And we all want to find our little loves.

I thought about how my and my husband's last three years have resembled a broken road with many cracks (blood tests, ultra sounds, consults) bumps (lack of resilience and exhaustion), faded areas (hopelessness) and potholes (failed cycles). The song goes on to say how the narrator "got lost a time or two", but wiped his brow and "kept pushing through." I remember driving in the car thinking about how all who are on their journeys to fertility must keep pushing through.
There is also a line that will sum up our journeys once we achieve motherhood: "Every long lost dream led me to where you are." I know we feel as if our dreams are unattainable and that the road we are traveling is simply too broken and filled with loss for our hearts to handle, but we aren't there yet. We have to keep going. We have to keep working toward our dream because when we look back on these difficult journeys, we will bless the broken roads that have led us to our children.
Week 45: You are Not the Only One
As I sit here struggling to type because there is a tingling sensation on the left side of my body, I know am not the only one having an MS flair up right now. But coming off of last month's horribly disappointing egg retrieval, it is no wonder my body is perhaps having a temper tantrum of its own right now.
In times like these, when it's pouring rain, it is important for us to reevaluate how we handle our health and our stress. Sitting in the neurologists office yesterday, I not only had to have a clearer understanding of what was happening with my body but of what my treatment choices were so that I could get this flair under control. I also had to let go of some of those crazy little fears that creep into my head, both around having a baby and around treating a chronic illness.
As I was talking to my husband on the phone, he reminded me that I am not the only one with MS or struggling with infertility. He's right. I was picking up my prescriptions at the pharmacists and she said "I bet your ready to go home. I saw you hear yesterday, too." I gave her a bit of my story about having MS and being in the middle of a flair I was trying to get under control. She told me she too, has MS, and that we just have to keep fighting it. Clearly, I wasn't the only one.

While picking up prescriptions, I also ran into my former neighbors. They used fertility treatment for their first two babies and now have a surprise baby on the way. I talked to her about my currently miserable state of affairs and was again reminded, I'm not the only one.

Ladies, I know we struggle and that infertility and/or the chronic illnesses we have are downright awful. But we are not alone! Find your infertility friend and plan some great stress relieving events. I plan to hit acupuncture this morning, Qi Gong class on Thursday (which is free at Rochester CNY this month) and we'll see what the weekend brings me, a pedicure perhaps.
Week 46: Infertility Story Lines
As we have proceeded through the last several years of fertility treatments, my husband and I have begun to notice infertility plot lines popping up on various television programs. What this tells us is that there is definitely an increased awareness for the cause and there is an audience willing to engage in such story lines. Overall, this is encouraging and goes along the lines of last week's writing that we are not the only ones facing certain struggles.
Have you noticed any of the infertility plot lines? Big Love (one of the wives in this polygamist family struggles with secondary infertility and how inadequate she feels), The Bold and The Beautiful (explores and uses a surrogacy option even though it does not fully work out), and Rules of Engagement (an older couple who has been married for 14 years going through conventional IUI treatments), and The Desperate Housewives of New Jersey (deals primarily with loss but the couple does achieve a pregnancy in the end) name only a few. I love to catch an episode of any of these as they produce great conversation starters for my husband and I or for any of my friends who are not fully familiar with our situation.
While we can't only use television shows to stimulate important conversations, we can consider the thematic messages they are conveying to the audience in terms of moral choices, loss, persistence, determination, surrogacy and adoption options and biological pregnancy achievement.
If there are any additional shows you know of that are currently carrying an interesting infertility plot line, please feel free to share your comments below. Until next week, see what messages you notice about infertility floating around in the universe. And remember that we are not alone in this journey to motherhood!
Week 48: Passing Phases
Often, when we are in the midst of a trying time, we feel as though the challenge will NEVER end. Personally, I am still dealing with an MS flair up which is affecting the use of my left hand and is making daily tasks difficult (typing, cutting, gripping) and I haven't even touched my garden yet this year, despite the awesome weather we had this past weekend! I probably won't be fully back to myself for about a couple of more weeks. But the flair up will end and I will begin to resume my normal activities. In fact, I have already seen great improvement in the feeling in my left arm. This phase is passing as I write this. I just have to be patient and faithful – trust that my body is healing itself, and that the universe/God is taking care of me. He (or the universe) has got it under control, so to speak. This sincere belief is much easier to write about though than it is for me to actually rely upon as my inner strength. Why is it so hard for us to have faith sometimes? Is it because we are terrified of the "what ifs" or because we do not feel we deserve for our desires to actually come true?
Once I am fully recovered from my flair up, I will forge forward with fertility treatment again, but that phase too, will pass. (In our hearts, my husband and I truly believe this!) In the recent month I have heard of two miraculous pregnancy stories. One of the mothers actually has a chronic illness, like me, giving me extra hope! Of course, I know that the majority of us consider any pregnancy story miraculous, but these stories are true "underdog" tales of triumph. And I know that in the midst of their fertility journeys both couples felt as though their journeys would never end. I hope to share their stories with you soon.
As we move through this week, let us all make it our whole-hearted intention to remember we have phases in our lives and the phase(s) we are working through right now are just that, phases that will one day pass. Let us also remember that we do deserve to be parents and to be happy! Let us try to move those "what if" thoughts into "when I am…." thoughts.
In the meantime, we must faithfully trust, be patient and be persistent.
Week 49: Gratitude Revisited
I have spent a great deal of time reflecting on how I felt about life a year ago. My conclusion is that I was far more thankful and hopeful last year, and so I have decided to generate a gratitude list. In the past, I would write a gratitude list daily or at least semi-regularly. Honestly though, I cannot remember the last time I wrote a gratitude list. And I have to admit, I think the gratitude lists help me to remember that there is more to life than fertility challenges. And although I may not yet have a baby, I do have many other blessings.
Today, I am thankful for:
My husband and his unrelenting support

My sister and the adventures we have

Continuing to recover from my recent health issues

The opportunity to write to you each week

Those of you who read my blog regularly

The end of the school year – it will be here before I know it!

My friends, because what is a girl with out other girls to support her?

The warmer weather and my deck – I just spent time reading and chatting on the phone while sitting outside

My dog – he's just so darn funny sometimes
My personal goal is to begin writing a gratitude list regularly because this activity helps keep me grounded and hopeful. The best part about a gratitude list, other than the fact that it only takes minutes to write, is that I genuinely feel grateful and hopeful after I recognize my blessings. If you are struggling with the more challenging parts of life, maybe writing a gratitude list will uplift you.

Week 50: Others' Pregnancies
Some women find it difficult to be happy when their friends announce a pregnancy. (And all of my friends seem to have caught the pregnancy bug over the last three years!) Oftentimes, the news of a friend or family member's pregnancy can be a painful reminder of our own journey to fertility. I have to admit, I used to feel that jealous, sad feeling when I would find out about others' pregnancies. Over the first year of trying to conceive though, something changed for me. I must have realized that being miserable over someone else's pregnancy was not going to make me more fertile. I also realized that I would much rather know about a friend's pregnancy than not know. Why? Well, I will find out eventually anyway! And there is still a part of me that believes that being around pregnant women has to, at some point already, have a positive impact on my own fertility. Having written about this before, you may remember my story of asking a pregnant friend (or two or more) to let me touch them, just so I could get some of their baby Qi (energy). There is even an old-wives tale about how holding a baby helps women get pregnant. (I have and continue to do this as often as possible!)
While the cliché phrase, "If you can't beat 'em, you may as well join 'em," may not easily apply to others' pregnancies, it certainly somewhat applies. Think about it – we want to be pregnant but shunning pregnant women will not make us fertile nor will being jealous help our causes. As we journey through our fertility challenges, there are many upsetting moments, but I refuse to let someone else's happiness trigger any of my upset moments.
That does not mean there are not days when I am upset and angry about the fact that we have not yet conceived, but I am not angry or upset with the pregnant couples. I am angry and upset because life in general just is not always fair. However, I know there are many paths to family building and that we will one day announce news of our own… one day!
Week 51: What is Meditation and How Exactly Do You Meditate?
CNY has been focusing on relaxation and meditation, but Dr. Kiltz and his team are not the only medical professionals who understand the incredible benefits of mind-body medicine! I remember when I was dealing with severe anxiety years ago and a psychologist suggested I meditate, which I regularly did – for about two months. I felt more at ease and was less likely to react to the minor annoyances of life. Once I felt better though, I stopped meditating. Fast forward to 2007 when I was diagnosed with MS and my anxiety was nearly debilitating, I was told I needed to meditate, which I again did for about two months. For a second time, I felt the benefits, but after I was feeling more in control of my anxiety, I stopped. The same thing happened in 2008 when I was having an MS flare – I meditated for a while and then stopped once I was feeling more like myself. Do you see a pattern?
What exactly is meditation though? To me, it is simply 12 or more minutes out of my day when I sit with my eyes closed, focus on my breathing and repeat one to two mantras to myself. I simply repeat what I feel I need to remind myself of for the day. If you are going through an assisted cycle, you may want to repeat "I am healthy and fertile" or "We will make awesome parents" or whatever you feel you need to keep remembering. Visualize yourself as parents, too.

Dr. Herbert Benson, author of The Relaxation Response, notes how meditation reduces stress, increases health, and even lowers blood pressure. He has studied the positive benefits of mind-body medicine and actually proves the benefits of such an approach to overall health and well-being in his book, which I highly recommend.
I also suggest you check out Dr. Rob's daily Intention of the Day videos which focus on meditating and relaxing. If you have not tried a Yoga or Qi Gong class yet, you may want to do that as well. My theory is that if we all focused just a bit more on relaxing then we might feel more uplifted, at ease and confident in our body's ability to do what we need it to do (be healthy and create new life). Why not give meditation a try? You may be surprised by the benefits.
Week 52: Adjustments
As I was speaking to a friend the other day about what my husband and I are doing next in terms of fertility treatments, I mentioned how I was simply nervous about the outcome of another IVF cycle (which we are not ready for quite yet). Her response to my worry was so insightful I knew I had to share her wisdom with all of you! She simply stated, "No matter what happens you have to adjust. You have already adjusted to not having your baby in the way you thought you would. Then you adjusted to fertility treatment and you even adjusted after the last IVF didn't work. And when you become pregnant, that will be an adjustment, too."
I remember thinking about how correct she was! I know that no matter what, I will adjust and move forward; I already have in so many ways. My belief is that you have had to do some adjusting, too. Although we would prefer to have life go exactly as planned, being able to adjust to life's plan for us is vital to anyone's happiness.
My husband always reads my articles when they are posted to the website. (No, he does not get to read them ahead of time, even if he helps generate any of the week's material) He sometimes comments about how I recognize others' abilities in my blog, and then asks me if I recognize my own achievements and/or capabilities. My friend, Katie, helped me to see that no matter what happens I will adjust and continue to move forward on my journey to motherhood. Please consider your own ability to adjust and move forward because I am sure that you, too, have already made many adjustments of your own! Continuing to adjust . . .
Week 53: Anniversaries
Anniversaries are a challenge when you are trying to conceive. For example, we recently surpassed the third year mark of trying to conceive. As that month approached, we had just finished a cancelled IVF cycle and I was having health issues – you can imagine my frustration, anxiety and sadness at that point. However, I am also celebrating a joyous anniversary; I have been writing about my journey for one year now! I am thankful for my readers and consider this a perfect time to reflect upon what I have learned along my fertility journey.
Fertile Lessons:
There are

many, many

ways to make a baby

Facing health and fertility challenges has made our marriage stronger and has given us more faith in each other

Defeat today does not mean defeat tomorrow

Life is much easier when you take it a little bit at a time

Make deliberate choices

Trust that you are exactly where you are meant to be

Take time to enjoy your spouse (dates, vacation, etc.)

Enjoy this moment

Do not miss out on opportunities to make memories right now

Develop a fertility game plan, but be open to adjusting the plan as necessary

When you do not understand why, ask the doctor questions

Listen to your inner voice

Western and Eastern treatments are both valuable

Count your blessings & be gracious

Everyone wants me to be successful in my journey to motherhood

De-clutter (at work, at home, in your commitments and in your own head)

Use available resources (support groups and workshops, books and online sources, friends, family)

Happiness is a choice

Our inner strength is much stronger than we know

Making myself a priority is important, too

Many other couples have gone through or are undergoing fertility treatments

Having a baby will add to our family because my husband and I are already a family
What have you learned on your journey to fertility? Please feel free to share your snippets of wisdom in the comment section below!
Week 54: The Simplicity of Teamwork
There is a great deal of value behind the simple concept of teamwork. When my husband and I were putting together a glider for our deck, I remember looking at all of the pieces in the beginning of our project and feeling completely overwhelmed. But once my husband and I started to work together on the project, it did not take too long and was not nearly as overwhelming as it would have been had I attempted it on my own. As we sat on the fully assembled glider I said to my husband, "I never could have put this together by myself." "Neither could I," was his reply.
Whether my husband and I are tag teaming how to execute household projects or our medical professionals and we are working through our next ART cycle, I understand the value of simply working as a team.
As we forge ahead on our fertility journeys I think we need to remember three important pieces of information:
When we look at all of the pieces/stages at the onset of any project the task(s) ahead can be overwhelming, but we must remember that each project requires bits of work that eventually lead to the end goal.

Most projects are labeled as such because they require multiple people and multiple steps, so be sure to lean on others (your spouse, close friends and family and medical team) when you need them.

The end goal is usually well worth the stress and chaos of the project itself, so don't give up.
Week 55: Now and Next
Norman Lear, producer of many popular television shows including All in the Family said, "I'm interested in now and next," during his recent interview on Sunday Morning. What a great perspective, I thought to myself. If we simply focus on what is happening now, we are living in the moment. If we focus on what is happening next we must let go of what has happened before.
Letting go of our past experiences can be extremely difficult! As my husband and I head into our next IVF cycle, I want to focus on the now and next because focusing on our past cycles will not make the next cycle a success. I need to simply let go of our past fertility challenges. I need to feel as if the next cycle is a fresh start, and in many ways each cycle is a fresh start. Our reproductive cycles vary each month as do our emotions, general physical health and overall perspective. Even the egg and sperm quality differ from month to month!
Our cancelled IVF cycle, especially since we made it as far as the egg retrieval, was devastating. No sugarcoating can change the array of overwhelming and heart-wrenching emotions both my husband and I experienced during that cycle, and I am sure you have experienced many emotions as well. However, we must remember that history does not determine the future. In fact, knowing what has and has not worked in the past gives both the doctors and patients a deeper knowledge about what will lead to success.
Fertility treatment is challenging, but focusing on what is happening now and what will be happening can be empowering and even comforting. What fears do you need to let go of? Sometimes I repeat a simple phrase to myself whenever a fearful or negative thought creeps into my consciousness: This does not service my higher purpose, and I release whatever does not serve my higher purpose. (Kristen Magnacca suggested this to me, and I have found this affirmation consistently helpful.)
What negative patterns interfere with your higher purpose and what can you begin to simply release away in thought so that you can feel empowered, confident, and content in spirit?
Week 56: Old Faithful
This is what I call my period: Old Faithful. She never fails me. Each month my reproductive cycle completes its process, and I have to decide what to do next – try naturally? Begin an assisted cycle? Lose my mind? My husband and I had planned to go forward with IVF as soon as this cycle began, but as the arrival of Old Faithful drew nearer that little voice that tells me what to do was saying that it just was not time to again embark upon that specific path.
Although I try to lean on my husband as well as include him as much as possible, I have to admit my feelings of not going forward with IVF were looming long before I shared that with him. As females in the midst of infertility treatment, we are the ones who endure the poking, prodding, examinations, injections, hormonal changes, weight gain, mood swings and overall physical exhaustion. We are the ones talking about our estrogen levels in the middle of Wegmans because when that doctor or nurse calls, we want to talk to him/her, regardless of our current location or task. While I am sure our spouses are sympathetic, they simply do not endure the rigors of an assisted cycle. And for that reason, I have come to the conclusion that if I am not ready to begin IVF then that is the right decision for me at the moment. My husband, although somewhat surprised, understood my feelings and supported my decision to break for one more cycle.
In terms of my overall fertility, delaying treatment one month will not make or break my possibility of success. Since Old Faithful usually makes her appearance in less than 26 days, I will move forward with ART in a mere three and a half weeks. Until then, we are both enjoying the month and remembering that there are many opportunities to find joy right now, and that the same medical options we have today will still be there in approximately 26 days.
My wish is that you give yourself whatever you need right now, and if that is a fertility break, I hope you are able to recognize that and find peace with your decision.
Week 57: Hope vs. Reality
Every single month, I tell myself that I may have actually gotten pregnant naturally, but that never happens. I am not even sure why I still think that might happen. Perhaps the insanity of infertility has finally taken over my better judgment. Or perhaps I think a natural pregnancy is still possible because I have friends who, despite years of infertility, have become pregnant – naturally. But those stories do not solve my problem. Although they certainly provide hope in what seems to be a hopeless situation, they do not provide a solution. We have to find the solution to our family building challenges from within.
As a result of these conflicted feelings, I have recently been asking myself when is being hopeful unrealistic and when is being realistic pessimistic? I have come to the following conclusions:
There is always hope because there are always options. When men are infertile, there is the option of donor sperm. When a woman's egg quality is questionable or poor, a couple may choose to use donor eggs. Surrogacy is also a possibility for women who may not be able to carry a pregnancy to full term themselves. And there are many babies and children who need homes in adoptive families. As long as my husband and I are open to our many family building options, there is hope that we will be mothers, fathers, parents. (Granted, this is an incredibly simplified breakdown of a couple's options and there are many emotional and technical details related to each of the above, but the importance of remembering that there are many possibilities is invaluable.)
Openly discussing possible next steps means we are choosing to be informed. Exploring all of the possible paths to parenthood does not mean we are pessimistic about our current path or that we have lost hope. Rather, it means we have faith that we will be parents, no matter how we build our families. We understand that a child is a gift, no matter from where that little being comes.
Most importantly, when we remember there are many ways to build our families we may relieve some of the pressure we feel as we proceed through an assisted cycle. We want any medically supported cycle to work and to be successful. Yet if we know there is a next step, then we may feel more at ease as we proceed through the unknown.
Week 58: Do We Lose Our Sense of Self as We Undergo Fertility Treatments?
Sometimes we lose our sense of self as we continue cycle after cycle of fertility treatments. We (justifiably) place so much value on the outcome of when and how we will build our family that we often lose touch with our friends, our spouses, and ourselves. It is all too easy for our identity to become lost in the midst of fertility treatments.
The e-mail group of which I am a part has been discussing this topic – the fact that we often lose some of our own spirit and spunk because we become so involved in our quest to become parents. We may not go out with friends as often as we used to; after all, most of our friends have children and do not understand how emotionally complex our journeys are. Sometimes friends make inconsiderate remarks or just do not think of how to include us even if we are not mothers, too. Our relationships with our spouses may become compromised due to the chaos and pressure of treatment. Blame our moods on the drugs or the stress, but nurturing our relationships (with our friends, families and spouses) is just as important as having a baby.
What is sad for many of the women who I have been speaking to is the idea that we have, in many respects, put our lives on hold. We are planning vacations around fertility treatments or deciding not to make certain financial decisions because we may have to pay for IVF or adoption. We are wondering if the next holiday season will be one filled with a pregnancy, pregnancy announcement, or an infant. My point is this: How many of us are simply holding our breath until we get pregnant? How many of us are missing out on opportunities to find joy in the everyday because we are too focused on what may happen in the future?
I am not saying we should not think about when or how we will become pregnant, I am simply reminding you that our fertility journeys are extensive. Heck, I have been writing to you for over one year and have been trying to conceive for over three years. When I think about some of the choices I made based on what might be, I am disappointed that I missed out on certain opportunities.
When my baby finally comes I want to be able to share with him or her all of me, not just the part of me that yearned for a baby. And in order to do that, I need to enjoy my life right now and continue to make memories.
Week 59: Winding Down
If I know one thing for sure it is this: Once it's time to change the calendar to August, I feel as if summer is coming to a swift end. I know, we still have weeks left of summer, but these are the last weeks of summer. Although I love the autumn there is just something about warm summer evenings, dining al fresco and lakeside adventures that makes me feel more relaxed. Even though ALL of our summer weekends have been excessively busy this year, we have had a blast. Unfortunately, upstate NY climate patterns only allow for about four months of weather that makes temperatures warm enough to fully enjoy the outdoors. Instead of being sad though, I thought it would be far more fun to make a list of things still left to enjoy this summer:
One or two more summer festivals (Our Park Avenue festival is just around the corner and the Clothesline Festival follows next month)

At least one more day at our family cottage

Swimming at my in-laws' pool

Dining on my deck/outdoors

Our vacation to the Berkshires!!!

Gardening (my double edged sword – sometimes I love it, sometimes I want the weeds to weed themselves the flowers to water themselves)

Relaxed routine
Since one door opens as another closes here is my list of fun fall adventures to which I am already looking forward:
Our anniversary weekend in the Adirondacks

Apple crumb pie

Cider donuts

The leafs changing colors

School starting – I do have a new beginning every year

Sweaters

Fires in my fireplace (This one is a direct hint to my husband )

Comfort foods like soups and chillis
Whether you are in an ART cycle or not, whether you have come back from a vacation or have one approaching, there is much to be enjoy right now and much to look forward to in the future. As my husband and I begin this next IVF cycle I know that I need to enjoy each moment and focus on creating memories by appreciating what I do have and by looking forward to what I will have, regardless of the weather patterns or my IVF outcome. Seasonal blessings!
Week 60: Our Emotions
More than once in the last week, the idea that we need to acknowledge our feelings as they arise has come up in conversation. During Kristen Magnacca's recent tele-workshop titled The Dog Days of Fertility Treatment she discussed how we simply need to recognize and name our emotions. By naming our emotions we allow ourselves to feel the emotion and can eventually move forward.
When my most recent IVF cycle was canceled due to the fact that the stimulation wasn't going well, I told my husband and a few friends that I was "fine." Basically, I lied in hopes that denying my true feelings would make me feel the way I wanted to feel. By the next morning, when I had two meltdowns in the time span of about three hours, it was clear that I was not okay. Instead of recognizing how I felt and discussing those feelings with my husband or even just allowing myself to have those feelings, I tried to pretend like the fact that my IVF cycle was just canceled after six days of stimulation – the IVF that followed a five month break, the IVF after the cycle where my egg retrieval yielded no mature eggs and the IVF that was supposed to be all done before I began teaching again, was not a problem.
Well, ladies, canceled cycles are a problem, and so are failed cycles and any other devastating news we get along the way. I know we try to put on our "big girl pants" and push through, but sometimes we need to allow ourselves to be sad or angry or afraid. We need to simply recognize that our feelings are normal and healthy, and we need to give ourselves time before we move onto the day's next activity. And for goodness sake, when our husband's ask us how we are, we should really try to spare them a delayed-out-of-nowhere meltdown (I believe mine was over making the bed) and discuss our feelings as we have them.
In the end, an allotted meltdown in the privacy of our own car (yes, sometimes that is as far as I get before the tears begin streaming down my face) or home is okay, even natural and healthy. Just remember though, the fertility process can take a long time (as we all know) and we cannot spend the whole time being sad. Let it be our intention to recognize and name the emotion, feel the emotion, discuss the emotion as necessary, and then move on with our day.
Week 61: Miracles are Happening – Part I
I have a friend named Julie whose pregnancy story is a miraculous tale that may inspire us all to be a little more forgiving of ourselves and little more hopeful as we continue on the quest to parenthood.
Julie went through fertility treatment for over four years and tried everything she could in order to increase her and her husband's chances of conception. She sought treatment from four different doctors, tried a multitude of diets, engaged in a variety of complimentary alternative medicine techniques and incorporated stress reduction activities into her lifestyle. She went through approximately 12 IUIs and three IVFs. And for four and a half years nothing worked. The doctors noted she did have a diminished ovarian reserve, but she still stimulated fairly well each time she underwent treatment and even had beautiful embryos. Yet, Julie did not conceive and she and her husband were heart broken!
Before Julie and her husband began their third and final IVF, they had already attended adoption seminars and filled out the necessary applications. Like so many of us who have undergone multiple procedures, Julie knew she could not handle the physical and emotional exhaustion of fertility treatments any longer and needed to follow a path that would absolutely lead to parenthood.
The entire time she and her husband were going through the adoption process which included attending classes, applying for grants and completing a home study (all of which cost money), she did not forget about her desire to have a biological child and still timed intercourse, which she notes became a habitual process – she simply couldn't lose track of when she ovulated. And while Julie admits the desire to conceive was there, she also admits that her hope that it would actually ever happen was gone. "How many times can you bolster yourself up only to be let down," she commented as she was telling me her story.
Shortly after the intense home study the adoption agency required and six months after Julie had stopped undergoing fertility treatments, she realized she was five days late and took a pregnancy test. In fact, her period was due on a Tuesday but she waited until the weekend because, although she had never been late, she just did not think she was pregnant. After so many failed IUIs and IVFs Julie just thought conception was not possible. She was wrong! She bought the pregnancy test brand name that she had on her vision board collage and took the test. Julie was pregnant at last!!!
Many of you may be thinking that because Julie finally stopped thinking about conception that is why happened, but as you will see in next week's article, Julie learned many lessons along her journey to motherhood and that was not one of them. Next week, we will look at the lessons that emerged from Julie's incredibly long and emotional journey to motherhood. Her story of tears and triumph continues to amaze me!
Week 62: Miracles are Happening – Part II
After Julie's four and a half years of unexplained infertility and then a surprise pregnancy, I asked what she thought made the difference in being able to achieve a natural pregnancy after all of the failed ART attempts. She clearly stated she did not stop thinking about getting pregnant nor did she lose track of when to have timed intercourse, but she did begin enjoying life again. She stopped following strict dietary rules and indulged once in a while. She attended yoga regularly because she felt physically and emotionally healthy after she exercised and focused her mind. She began to laugh again, and she allowed herself to focus far less on conception and much more on having fun. Most importantly, Julie stopped being so tough on herself because her body was not doing what she wanted it to do or because she had not felt 100% hopeful about each cycle. She also began to see a therapist who helped Julie realize the importance of validating and recognizing her own feelings. Instead of thinking about how she should think, Julie acknowledged what she actually did feel, learning to leave the guilt over her feelings behind.
The lesson of learning to leave behind this internal conflict over how she should feel versus how she actually felt seems to be the most critical lesson that emerged from Julie's four and a half year journey. She distinctly remembers often feeling guilty for not being positive enough. When she would receive the dreaded negative-pregnancy-test call, she would think that she had not been hopeful enough or that she doubted a positive outcome too much, and that was why she was not pregnant. In the end, Julie forgave herself and let go of the guilt.
After the years of hopefulness and hopelessness, Julie's story is truly a tale of triumph on both an emotional and physical level. Julie never said she knew conception would happen for her, although her husband says he always believed it would. If you ask Julie what finally worked she will tell you the right sperm met the right egg. She will tell you not to be hard on yourself for having doubts, but she would also tell you not to lose hope either because miracles are happening!
I cannot wait to attend this baby shower!!!
Week 63: Educating Friends, Families, and Employers – Part I
I have found that one of the most difficult aspects of going through fertility treatments is figuring out what to tell your friends, family and employers. Early in the fertility game, many of us are able to be fairly vague with our employers and crafty with what we tell our friends and family. However, each unsuccessful cycle is quickly followed by another month of treatments, appointments and missed work and/or social events. I remember having the conversation with our building principal two years ago regarding my need to miss work. In this case, I was upfront, but I was not upfront with everyone as quickly. Let's face it, my principal has enough professionalism not to ask me how my cycle went or when my pregnancy test will be. He was a safe one to initially share information with, and I find that once you associate the word "infertility" with having to miss work, no one questions you. Really, no employer wants to have that discussion in detail! (Nor should they; I would much rather be at work than having to throw my legs up in stirrups for an internal exam every other day!)
However, the process can last years, and at some point we have to realize our own limits and begin educating others on our own challenges. My friend Jess recently wrote the following response in our online "support group/yoga e-mail group":
"I think this process is incredibly isolating, because it makes people uncomfortable and puts you in situations where you are supposed to be super happy for people and few people on the outside of infertility "get" that you can be happy for them but still really sad for you….I wish that people would realize how lucky they are for being able to have an intimate moment with their partner, pee on a stick, see a heartbeat 9 weeks later, and deliver a healthy baby at 40 weeks or whatever, without needles, constant monitoring, constant news that something else is on the fritz with one of your body's basic functions, blood tests, ultrasounds, procedures, incredible hope and then dashing disappointment. I also wish that it was more "socially appropriate" to be as open and frank about all that we go through to have a baby as it is for people to talk about their ultrasounds and morning sickness and babies' poopies and what have you. Maybe then more people would "get it." I am leaning toward total disclosure at this point because I am sick of pretending that everything is ok to the world when really it's not. And because I deserve the same support and understanding that people give those complaining about their lack of sleep from their newborn, or their sore breasts from breastfeeding, or the nausea that stalks them all day long."
And isn't Jess right? Don't we deserve the same support? I believe one of the main reasons we do not get support from the insurance companies, our friends, our families and our co-workers is because this topic is still somewhat taboo. Of course, I am not jumping at the chance to talk about my egg quality or my husband's sperm count at any of our family events, but I do feel that we are all on this tumultuous journey for some reason. If in the end, however, I can teach a few more people to be just a little more informed and sensitive regarding a topic that affects approximately 10% of the population, then I can feel just a bit more at peace with my involuntary involvement in this process. And it is a process!
Week 64: Educating and Communicating with Friends and Family
Speaking frankly with friends and family about your personal infertility challenge can be tricky. Although we want their support there are also times when we simply need some space. Since each family, relative and friend is different you may have to tweak your approach by person, personality, or relationship. You may also have to tweak your approach depending on how you feel. I know that when we had our canceled IVF cycle because none of the eggs they retrieved were viable, there was not one single person I wanted to talk to except my husband. When you feel that way, recognize that it is normal to want to discuss your journey openly at some times and to then need some space at other times.
Just because you have shared information in the past or previously asked for support from your family, does not mean you or your husband are obligated to share all information all the time. I once had a friend who felt as though she had to announce the arrival of her period each month so everyone would know not to ask her if she was pregnant. There is such a fine line between supportive friends and family and intrusive involvement!
Here is a list of some simple suggestions that may be helpful in terms of communicating with family and friends.
Remember that you do not have to immediately return every call or e-mail asking about how you are

Rely on your spouse or a close friend/relative to help you communicate your needs as well because you are not alone on your journey

If you know you will want space ahead of time then express that in a kind way (i.e., "We are going to begin our next IVF cycle, and while we may need your support and we appreciate your involvement we may not let you know how our egg retrieval/pregnancy test/ultrasound went. We do promise to fill you in as soon as we are comfortable doing so.) Women/couples with healthy pregnancies often don't announce their news until the end of the first trimester so why are any of us expected to communicate our news immediately.

If you feel precedence has been set in the past, simply express how you feel now and kindly ask that your loved ones respect your needs

My most important piece of advice is to simply meet your own needs, and ask your spouse how s/he is feeling about communicating with your family and friends. Remember to regularly check in with each other because if you are only communicating information to your loved ones out of a sense of obligation or guilt, then please consider expressing your true feelings. You and your spouse are the priority as you proceed through this emotionally draining journey and you must meet your own needs first.
Week 65: April's Guide to Fertility Resources
As my journey toward motherhood continues to move forward, I am blatantly aware of two personal needs:
To persistently continue on this journey until we reach Destination Parenthood

To continue to take action to feel empowered as I forge forward
In order to arrive at Destination Parenthood with any form of sanity, I have to consistently educate myself. Being both a fertility patient and a chronic illness patient, I have learned that the more educated I am about medical topics of concern, the better I feel about what I am doing to improve my chances of a healthy and fertile life and the better I feel about what the doctors are doing, too. Developing confidence about how I approach my health and fertility requires me to understand what the doctors say when they use medical terminology and it allows me to work with the doctors so that I can be part of my own fertility/wellness plan. I remember when I was diagnosed with MS and asked the doctor how near we are to finding a cure for the disease and he explained to me that he thought a patient may eventually be the "expert" to crack the code because patients sometimes become so involved in their own care that they make the ground breaking treatment realizations.
Understanding the invaluable benefit of self-advocacy, I have made it a personal objective to know my questions before I enter into any consult appointment and to actively research what possible treatment options are. I know the doctors care but I know my body, and when I combine that knowledge with the medical professionals' knowledge and care, I feel more confident that we are not missing anything and that I am part of the medical team. Since I strongly believe in the patient's right to know what is happening in each appointment as well as the essential need to nurture her spirit, I introduce to you April's Guide to Fertility Resources which includes four distinct sections:
Fertile Resource Books

Books to Nurture your Fertile Spirit

Online Resources

Alternative Treatments and Options
I encourage you to peruse through the guide and to purchase or borrow the items on there that you may find essential in fostering your own sense of empowerment.
As always, I am open to suggestions and would love to hear from you regarding your thoughts on the resource guide!
Week 66: Confirmations
In the past several weeks, I have experienced many "little confirmations" regarding our journey to parenthood. First, a woman at work came up to me saying "I don't know if you will get mad, but I wanted to give this to you because I thought of you." She handed me CNY's IVF Flyer which lists the various package purchase options. I immediately told her I was thankful she thought of me and that we are already going through CNY. She went on to say she picked the flyer up at our local women's expo and told me how friendly she thought the CNY representatives were; she is correct. (Thanks for the confirmation, Laurie.) I not only appreciate all of the staff members at CNY, but I also appreciate the sign from above that I am exactly where I am supposed to be in my journey to fertility.
Secondly, more than one of our aunts has openly supported and discussed our decision to explore adoption options. While this seems to contradict my other "little confirmation," both actually work in conjunction with each other. You see when I attended my friend's baby shower this Sunday, I received two more confirmations. First, Julie, who I wrote about in Week 61 and Week 62, is experiencing a truly miraculous pregnancy despite multiple failed IVFs and IUIs (at least a dozen). While I was truly happy for Julie and she confirmed that miracles really do happen, I was also able to speak to the host of the shower, who adopted her beautiful son and daughter from Romania. This week's lesson is clear and simple: I need to trust the process, whole-heartedly embark on the journey, and be open to all of our family building options. The goal is for us to be parents and to enjoy the lessons we learn along the way!
Whether I become pregnant during our next assisted cycle, whether we use donor eggs or adopt, whether we experience a natural pregnancy or we chose to build our family through a combination of means, we are making the right decisions, and we will soon become a mother and father. So will you!
Week 67: Season of Hope
It seems as though I blinked and the holiday season was upon us; we were beginning our next assisted cycle, and the entire first quarter of school had passed. Although I love autumn and Christmastime, I do not love what falls in the middle: my birthday. With each passing holiday season, school year and birthday, I wonder if I am losing the biological clock battle, and if I am making the right fertility treatment decisions.
However, the more I think about all of these time "markers" I realize that the holidays are magical, a new quarter in school means a new start for both my students and myself, and beginning an ART cycle gives me hope. As for birthdays, are any as fun as your sweet 16 or your 21st? Maybe the first birthday when I am a mother will be as exciting, but until then I need to appreciate life's seasonal and biological changes. I need to embrace my ART cycle and be hopeful about our future as parents, which reminds me of what my husband said last evening…
With this holiday season comes the holiday commercials. I am actually a sucker for them; I enjoy the family oriented ones and love the holiday jingles in the background of the commercials that pepper television programs during this time of the year. One of the well-known jewelry commercials came on last night. In the commercial, a mother is rocking her infant next to their beautifully lit tree and her husband gives her a piece of jewelry as he makes a comment related to how much he loves her and their baby. Although the commercial can be a bit over the top, my husband looked at me and said "That will be us next year." I loved him for saying that and just thought to myself, I hope so! And as the mother in the movie Home Alone says, "Christmas is the season of perpetual hope!"
My wish is that all of you will find a renewed sense of hope and joy in the miracles of the season.

Week 68: Turning Hopeless into Hopeful:
I write today's blog with feelings of hopelessness. We went through an IVF cycle at the beginning of the month, and it has taken me about three weeks to feel as though I could even write about my experience to all of you. There are some patients who go through one or two IUIs and discover they are finally pregnant. There are other patients who go through their first IVF to find they are finally pregnant. There are others, though, who repeatedly go through cycles with little to no explanation as to why they simply cannot conceive. I am afraid to say that I fit into that category.
We actually had what appeared to be a great cycle. 12 eggs were retrieved, and I responded to the fertility drugs well. Unfortunately, none of the 12 eggs were mature, and I am not even sure what that means medically. However, I know what that means emotionally – another cycle that didn't work, another year gone by without achieving a pregnancy, another batch of eggs that weren't viable, another long list of questions to ask for which there may never be a concrete medical answer, another year where I am supposed to be merry at Christmastime even though my heart is really breaking, more pregnancies and babies to hear of that are not ours, and lots of tears and anger.
So as this holiday season draws to a close and we begin 2011, I am faced with a significant question: How do I turn being hopeless into being hopeful? I have thought about this question so much over the last several weeks, and I have found the answer to be quite basic. We must keep moving forward. The complicated part of the answer is how do we move forward though?
Since I know many of you are in similar situations, especially if you have been following my blog from the beginning entries, I am going to spend some time exploring the different ways we can move out of the childless abyss. There is an end to this process, and my husband and I are going to our final destination one way or another.
However, each couple's journey to fertility is different; while one couple may be open to a specific option another couple may find that option does seem right for them. What I would like to do is spend one week on each of the following topics:
Making the Most Out of Your Consultation Appointment
Egg Donor Possibilities
The Adoption Option
What is Embryo Adoption; could it be right for us?
As we begin this new year, my intention for myself, my husband and all of you is that we remember how much we are meant to be parents, how important it is to support one another, and how important it is to continue to move forward. Recognize and acknowledge today's hopeless emotions, but remember that tomorrow is actually quite hopeful
Week 69: Before Your Consultation Appointment
Finding ourselves in the midst of a consultation appointment can be overwhelming, nerve-wracking and emotional. My husband and I have been to about six consultation appointments. Making the most out of a consultation appointment after a failed cycle requires a bit of planning and space. I will talk more about planning for the appointment next week, but today let us look at how the simple gift can allow us to heal just enough to be focused in a consultation appointment.
Failed cycles cause all of those fears that we have been trying to talk ourselves out of to viciously resurface. (What if this doesn't ever work? What if I never have children? How can I possibly afford more cycles? Will we ever be able to change our focus and move beyond this?) Although those emotions are normal and we must acknowledge them, it is important to remember that the time directly after a failed cycle is when we are most vulnerable to fear and irrational thinking. We learned our most recent cycle had failed on December 8th, and I was in tears when the embryologist informed me. I could barely choke out a "thank you," and "goodbye," on the phone. I think she even thought I had hung up or the connection was lost.
I was a wreck for the better part of a week and the majority of the holiday season. I was happy to put the Christmas decorations away and to begin a new year. I am fairly certain that my husband had the patience of a saint during that time because I was just snippy and unhappy. One night, I cried all the way home from work and couldn't articulate any of my emotions to my husband; nor could I think them through. In fact, I totally hid how upset I was because talking about it wasn't helping anymore than crying was helping. I was just angry and upset and the only healing power that was going to help me was time, which I couldn't see then.
But that month's worth of time between the news and the consultation was invaluable. I was able to work through my emotions to the point of being able to rationally discuss and articulate my questions to my husband and the doctor. Our appointment went well because I was able to intellectually think through my options and approach the appointment with a fresher outlook; I was far more in control of my emotions than I was four weeks prior to the appointment. I remember thinking, as we were in the middle of our consultation, that I hadn't cried yet. Then I remember thinking at the end, I haven't cried yet. I was able to have a productive, rational appointment because I had given myself the time I needed to process what had happened and to focus on the ultimate goal, not the most recent obstacle.
As you heal from your most recent obstacle, remember that time really does help and you will be able to focus your emotions so that you can eventually articulate your feelings, which what we will focus on next week – how to articulate yourself in the consultation appointment.
Week 70: The Actual Consultation Appointment
A consultation appointment can be overwhelming. Having gone through many of these appointments ourselves, I know that having a focused consultation appointment empowers me to feel more in control. As a result, here is a list of tips I have complied to help you have a productive discussion with the doctor:
If you have a spouse or significant other, make sure s/he is there with you. Consultation appointments are important learning opportunities and trouble shooting sessions. If one particular date does not work for both of you, then wait. It is imperative that you have the support you need!

Research some possible options for your situation. You can use CNY' Fertility's website as well as any of the websites complied in my resource page.

With your spouse, write a list of discussion points/questions you want to discuss with the doctor, and bring those with you to the appointment. If possible, e-mail the doctor ahead of time with those questions.

Included somewhere in your list of questions, should be a clear statement about what you want. Try something like the following two suggestions:
"We want to move forward by trying ___________________. What do you think?"
"We feel as though _______________ may be a good option for us. What do you think?"
Bring a notebook to take notes on what the doctor says. You don't want to forget any of the answers to your questions.

Try to make the appointment at the end of your work day or to at least schedule some "free" time after the appointment so you can have a discussion with your husband/spouse/family sooner rather than later. If too much time goes by, you may forget some of the technicalities or emotions you felt.

It is also important to schedule some "free" time after the appointment so that you can internalize what you learned and begin to evaluate your next step.

An alternative to discussing the appointment right away may be to instead spend some time writing down your reactions to the appointment and to then compare your reflection to your spouse's, ensuring each of you has some uninterrupted time to process your thoughts and to then discuss your reflection. By nature, I interrupt, so this may be a great way to allow both of us to reflect and then "spit it back out" with some fluency, focus and few tangents.

I have a tendency to get emotional after appointments. Perhaps, going out to a public place afterward or whenever you are ready to discuss your reflections will foster less emotional, more factual discussion. I have a tendency to become an emotional mess when I am at home, but can hold it together better in public.
Remember, you and your team of specialists are all on the same page. They want you to succeed and they are willing to answer your questions, support you emotionally, and help you determine the path that will most likely lead to success. With a little bit of preparation, you and you spouse should feel ready for a productive consultation appointment.

Week 71: The Egg Donor Option
Before any woman can fully examine the egg donor possibility she must examine her feelings about this emotional process. Throughout this process, I have associated the following thoughts with the egg donor option:
Women helping women

Fortunate

Sadness over my child not having a biological link to me

Moving forward

Creation

Opportunities

Options

Grateful

Excitement

Hope

Anticipation
What I like most about this option is that egg donors exemplify the beauty of women helping women. Upon reviewing many donor profiles, my husband and I noticed that numerous donors are already mothers who want to pass on the gift of motherhood to women who need an egg donor to make that dream a reality. Others are not mothers but know of women who have struggled on their journey to motherhood and simply want to help others create life. When I think of the fact that women did not even have such an option one generation ago, I feel hopeful and excited that I do have this opportunity. I am truly grateful to the women who give up their time, their bodies and their oocytes so that I may have a son or daughter. I feel as though I can move forward because someone else sees the value in my innate desire to mother even though she does not know me.
There are, however, some feelings of sadness that juxtapose the hopeful feelings. For example, the idea that there will never be a "little April" running around the house still makes me tear up for a quick moment, but then I remember the other part of the egg donor option. There will be a "little April" running around the house because she will have my feisty personality and my sassy spirit. My son or daughter may not have my facial features, but she or he will certainly have my facial expressions. My child will find a love for all things Italian and Portuguese because I will teach her the value of her ancestry. I will teach my baby how to be strong and happy because his mother will be an example of strength and joy. And, of course, my baby will have my tenacity because I will teach my child that persistence really does pay off and will remind my baby that he or she is proof of that! The characteristics that will make my baby mine do not come from blood or genes, but from love and nurturing.
My sincere hope is you remember that motherhood is about much, much more than DNA.

Week 72: More Thoughts on the Egg Donor Option
When we were first considering the egg donor option I struggled with the following questions:
• Who do we tell about our choice to use an egg donor?
• Do I tell my future child? Furthermore, when do we tell our future child if we decide to do so?
• Do we tell our family?
Personally, I find the decision regarding when and how to tell my child (versus my friends and family) to be the easier one! After speaking with a mother who became pregnant using an egg donor, she told me there are a number of children's books that explain the egg donor option to children with the use of cute characters and age-appropriate metaphors. Before I realized how common the egg donor option has become, I wondered how and when I would tell my child. The reality is, however, that the egg donor part of my baby's creation need not be any secret, but part of the overall miracle of his or her birth. After all, isn't this a testament to how much we loved our children before they were even born?
If you go to the following links, you will be able to peruse the children's book options and read their general summaries. I have heard of mother's just mixing these books in with their children's other storybooks and discussing the topic as their children were ready.
• http://www.tracytrends.com/books/egg-donor-story.html
Additionally, the following link provides an overview of when to disclose this information and to whom you may want to consider making such a disclosure.
As far as disclosing such information to family and friends, this is where I truly struggle. In the end, I think it is important to consider the following questions:
1. Does my need for support outweigh my child's future need for privacy? Of course the answer is "no!" but we must consider how the support of others fits into the overall picture, with respect to our future children's needs.
2. Am I telling those who are trustworthy and supportive of my family building process, in whatever way that may unfold?
3. Am I disclosing the information when I am vulnerable and only because I need support, or because I truly believe those with whom I am sharing the information will always keep both my and my child's emotional needs in mind?
4. Have I thought of how the information I am sharing will affect my husband, my child, etc? I know I have a tendency to talk about whatever the issue at hand is, but my husband may sometimes be more guarded. Be sure that you are making "team" decisions in terms of who to tell and when to tell. When you are parents, you will be making decisions as a team, so why not begin this decision making practice now?
Week 73: Every Baby Truly is a Miracle
If I had to identify the most important lesson I have learned during my four year journey to fertility it is this: every baby truly is a miracle. Think about it. The majority of us probably just thought we would try to get pregnant, and within a month or two it would happen. We failed to recognize the intricate timing needed for everything to be just right and for everything to work in our bodies; not only does there have to be mobile sperm and a fertile egg, but there have to be balanced hormone levels to support the pregnancy. Aside from that, there are a number of other factors that go into conception and pregnancy. If you are reading this blog, you are probably recalling all of the details that allow conception to occur and pregnancy to thrive. We know all so much about these details because we have been to multiple appointments, endured consistent and invasive tests, and have had serious conversations with our partners about issues we never even knew existed. We have had to examine which choice would be the right one when the last procedure didn't work. We have learned of so many other pregnancies that just naturally occurred.
We know babies are miracles because we have endured the emotionally exhausting and physically demanding world of infertility. The United States just celebrated National Infertility Week, and I wonder how many Americans were even aware of that fact. How many individuals have any concept of what it is to fight for a baby, for what comes so easily to others? I also wonder how many women really understand the "miracle" of their bodies working, of their babies being healthy, of their pregnancies thriving. There is so much pain in this journey; yet the beauty of pregnancy and motherhood is miraculous. Perhaps the miracle will not come in the form you thought it would. In fact, for those of us who have been on this journey for years, we know it is time to examine alternatives to family building, and I just hope that each one of us can continue to go back to the very essence of motherhood, which is that every baby truly is a miracle. Biological babies are miracles; babies conceived through the use of a sperm donor are miracles; babies conceived through the use of an egg donor are miracles; babies that are a result of IVF or IUI procedures are miracles; surrogate babies are miracles; adopted babies are miracles. You are a miracle!
As I move forward on my journey, I intend to continually focus on the fact that every baby is a miracle. I want to be pregnant and give birth to my baby, but my baby may not arrive in the traditional manner. Nonetheless, he or she will be our little miraculous blessing. I can't wait to welcome our baby into our home, no matter how he or she gets here.
Week 74: The Second Set of Holidays: Mother's Day & Father's Day
My original plan was to write about adoption this week, but then Mother's Day came around and we were simultaneously immersed in the donor cycle (still are.) Now, Father's Day is quickly approaching. I would like to say my family is aware of our sensitivity to these holidays, yet I still have to explain to them the same feelings I have had for over four years now: Mother's Day is a reminder of the fact that I am not able to conceive, that if we do conceive it will truly be a miracle, and even then, I will have to be closely monitored for months. I already know that child labor will involve a C-section because I have had previous surgery. The sacrifices that we are making right now are downright frightening; I have postponed more aggressively treating a progressive disease because that is how badly I want to be pregnant and to have a baby. Somehow though, my struggles – our struggles – become negated by my family's expectations that their needs should be acknowledged at all costs.
When I said to my mother, "If I had a daughter who had been trying to conceive for four years, I might not have high expectations of her on mother's day. In fact, I might tell her to do something fun for herself. I might tell her to save her money because I know so much of it is going toward various medical expenses." Her reply was disheartening. Instead of providing the understanding and empathy a mother might instinctively offer, she reminded me that I had ignored her last Mother's Day, that she raised me, and that she thought I should know my sister was taking her to brunch on Sunday. Of course, these comments provoked an outburst as I recalled a number of recent, hurtful actions on my parents' part.
To make matters worse, I was at work during this phone call. I hung up in tears and went down the hall to talk to one of my friends and simply said, "If I wasn't broken enough already, I am pretty sure I am close to falling completely apart right now." And then I did just that. I cried for all of the expectations others have of me that I simply cannot meet because my emotional capacity is spent on trying to manage my fertility treatment and on managing my Multiple Sclerosis. I cried because my parents will never meet my expectations, and I cried because all I want is what so many others simply get: a young healthy family in which both the parents and children are healthy and happy. And I cried just because sometimes it is not your family who makes the difference when you need them, but it is your friends who see you are literally falling apart in front of them and then help you to pick up the pieces.
Although I am thankful for my friends, I am disappointed about my family's inability to consistently express the understanding and empathy I, their daughter, need. And I am tired of acting like everything is okay when my life clearly has emptiness and pain. The last four years have been a struggle on many, many counts. Since my emotional capacity is limited, I know I need to acknowledge when too much is simply too much. Therefore, if I need to sit out one holiday or all of the holidays in order to maintain my mental stability, then so be it. And if my family is not able to understand my needs, then that truly is their issue. I plan to spend Sunday with my husband, who is my number one supporter and who will make an exceptional father – hopefully soon!
Week 75: Feeling Scared, but Acting Brave
"Feeling scared, but acting brave," was our book club's favorite quote from the novel, Room, by Emma Donoghue, which was written from the perspective of a five year old boy. When our club's host pointed out the quote, I immediately connected to this idea because this concept made me think of all of us – the women who continue to be brave even though there is an inherent fear that exists within.
Fear is one emotion that has consistently emerged during my fertility journey – fear over missing work for appointments, fear over the next appointment not going well, fear over my body's inability to do what comes so naturally to others, fear that the doctors will find a problem, fear that the doctors will not find a problem, fear of the side effects of the drugs, fear of the needles, fear of the financial burden of advanced reproductive fertility treatments, fear that I am too stressed out or not eating the best foods, fear of sharing my thoughts with others. Fear even exists once we achieve success. Fear lingers and can be debilitating.
Yet, you have not let that fear incapacitate you. Instead, you go to your appointments and do whatever is necessary to fit the doctor visits into your schedule. You give yourself those daily injections, take your supplements and vitamins and probably even go to acupuncture. I bet you attend yoga or partake in some sort of exercise regularly. You may even attend CNY's support group, and/or you may see a therapist.
As you trudge from appointment to appointment, as your frustration mounts and your anticipation heightens, remember to recognize your accomplishments. Every single blood draw, monitoring appointment, procedure, consult meeting, and alternative medicine treatment you make it through is one more goal met. Of course, there is fear and anxiety, but you haven't let that stop you. You have been brave.
Remember that your bravery is what has consistently enabled you to overcome your fear. And that inherent desire to be a parent consistently fuels your bravery. When you begin to feel defeated, lost, or afraid – tap into that bravery and remember how strong you have already been; do not doubt that you possess the bravery and strength necessary to continue overcoming any feelings of fear
Week 76: Where to Keep the Focus
I have always had the internal struggle over what to do with my mind when I am in a current cycle. Do I focus on what I am doing now, which could be anything including well-timed sex to IVF to exploring adoption, or do I focus on future options just in case the current procedure doesn't work? I wish I had an answer for this because being positive during each cycle has always been a challenge for me. The fear that I could psych myself up only to be let down has been like a hovering cloud for years. I do know, however, that the "carrot" of having other options to pursue has always been a bit of a comfort for me.
Since I strongly believe there is no right or wrong answer, let me simply remind you of this. Having a plan is incredibly grounding when you are in the midst of fertility treatments, which can be overwhelming and demanding. So why not take a look at your options and make a list. Begin by acknowledging what you have already done and give yourself and your partner credit for all of the energy and time put into past cycles. Then begin a detailed list of what comes next. You may want to do this with your partner; or perhaps you could each create a list and see how the two compare. I would definitely be specific (i.e., 3 IUI cycles, consult appointment with doctor, 1 IVF cycle then consult with doctor again, 2 more IVF cycles then revisit adoption and/or another consult with doctor, etc.) but realize that your plans may change. For example when we did not even make it to transfer for our first IVF cycle, we had some serious re-thinking and re-planning to do.
Being focused is a result of being anchored, and I do believe that no matter what is in your fertility plan, the simple fact that you have one can be comforting. I suggest you spend some time perusing CNY's comprehensive website. Read through some of the Success Stories to see how those women and couples ultimately reached their goal of parenthood. And don't be afraid to explore methods that you may not have considered before you began this journey.
Week 77: Proof Positive!
I am writing this blog as my husband finishes the second coat of paint on the baby's nursery – on our baby's nursery!
After four years and two months of trying to conceive, after over a dozen IUIs and three rounds of IVF, I can finally say that I am pregnant. I know I have waited a considerably long time to share my news with you, but that is simply because I have been walking around in this combined state of gratitude (because some random young woman donated her eggs so I could be a mother), fear (because I know how fragile this tiny life that is growing inside of me is) and disbelief (because this is happening to ME). If there is one lesson I know to be true, it is quite simply this: "keep at it." Sound familiar? If you have ever worked with Dr. Kiltz, you know that he truly believes that if we persevere, our dream will become a reality…and with every doctor's appointment and ultrasound picture, this pregnancy becomes more real.
The day we found out about our pregnancy, I would not even let anyone from CNY call to tell me the results. In the past, whenever I had a pregnancy blood test, the follow up call was never a happy one, but instead was one filled with my awkward silence because I was trying not to have an emotional breakdown over the phone. And this particular one was going to be the mother of all calls – this time we had pulled out all the stops by using a third party donor and spent more than we ever have financially. There were no embryos to freeze (but there were embryos transferred into me, and we had NEVER gotten that far!). If this did not work, I had no idea what our next step would be. Yes, we had attended adoption seminars and had talked about that possibility, but I still very much wanted to have the experience of bonding with my baby through pregnancy. I remember crying the night before I went in for my blood test, saying over and over again, "What if it doesn't work?" My husband finally just looked at me and quietly said, "What if it does?" That didn't necessarily bring me out of my state of panic, but it certainly gave me a different, more positive perspective.
And when we looked at the patient portal and my HCG result was 91, I knew I was finally pregnant. I screamed the words out loud and even cried because I was so happy. If you have followed my blogs over the past several years, you know that I had an MS diagnosis
just as we began our attempts to conceive and have come across many other hurdles up until this point. There were days when I thought I may never experience viewing my baby on an ultrasound, hearing her heartbeat or feeling her kick…and then in a matter of hours, I went from talking to the nurse at CNY, during my blood draw, about how I had some cramps since the second day after transfer to finding out those cramps were my baby implanting and snuggling into my womb.
I remember my last unsuccessful IVF In December of 2010 – I was debriefing with Dr. Cain on the phone, sitting in front of my Christmas tree, talking to her about how my eggs weren't maturing no matter what the meds protocol was. If she had told me, during that phone call, that in a matter of months I would be pregnant., there is no way I would have believed her. If she had said that next Christmas would be completely different for me because I would not be in the midst of fertility treatments and would instead be in the midst of my pregnancy, I would have been skeptical. That is what is so difficult, the chances that pregnancy will happen are actually quite significant, but we do not know when or how that will happen. What I can tell you though, is that if you persist, the likelihood that you will become pregnant is much greater than the chance that you will never become pregnant. I am not saying the road is easy or the journey is smooth, I am just saying that if I gave up last Christmas and wasn't open to different options, I would be sitting here this holiday season feeling the same sadness that I had felt over the last four years.
My intention for you is this: Reflect upon what you have done already to treat your infertility and what you might do differently for the next cycle. Do not get caught up in the financial part of the process, but get caught up in the fact that we have opportunities the generation before us did not. Remember, that CNY Fertility & Healing Arts Centers want you to succeed nearly as much as you want to succeed. Don't forget that money comes and money goes, and certain experiences in life truly are worth any amount of money. Lastly, don't give up on your dream. I am proof that when you open yourself up to possibilities and you simply forge forward, your dream can become a reality.
Week 78: An Update
Over one year ago, I announced my pregnancy and then quietly faded into the background. Overall, my pregnancy was healthy and normal, and I worked up until my daughter's birth. I did face the challenge of gestational diabetes in my last trimester, but before I knew it, my 34th birthday and the holiday season of 2011 were quickly upon us and then shortly after we had our daughter!
On February 21, 2012 we gave birth to a healthy, beautiful baby girl who we named Viviana. Although the caesarian section was planned since there was a possibility of hemorrhaging due to leftover scar tissue from my endometriosis removal, there were some elements of surprise. First, we were not scheduled to go in to the hospital until 11:30, but a hospital nurse called at 6:45 AM to say I could head in anytime because their schedule had cleared. I was ecstatic and nervous…the little baby girl I had been waiting to welcome into the world was going to be in my arms in a matter of hours. We were soon at the hospital, waiting to be taken into the operating room.
The entire event was surreal. I remember when my husband pulled the car up to the hospital, the valet had to ask us if we were visiting or heading in for delivery. Once I was in the operating room, I was aware of what was going on, but I couldn't see anything and was still in a state of disbelief, then I heard my daughter's loud cry that lasted for the entire 20 minutes in which she was being examined. (Due to the gestational diabetes, she was examined immediately, although my husband did get to hold her and show her to me for a brief moment.) And my daughter did not stop crying until….the nurses placed her in my arms.
She will celebrate her first birthday next month and I truly can't believe she will be one year old. Our lives are now filled with baby gates, noisy toys and many giggles and babbles. I am so grateful for the technology that allowed us to fulfill our desire to be parents, and I will be forever grateful to our egg donor. As we prepare for Viviana's birthday celebration, we are also preparing to begin Part II of Our Journey to Fertility, knowing that we would love to give our daughter a sibling. And while adding one more child to our family would be ideal, not one day goes by when I do not count my blessings: We have a healthy daughter, and we have both been healthy ourselves. If we are blessed with another child, I will be grateful, but I am appreciating all that I have right now.

Wishing you many fertile blessings . . .