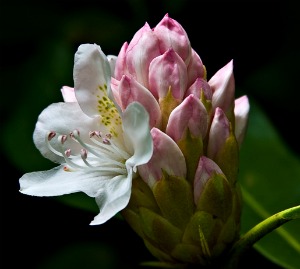 Honoring Loss: Support for Miscarriage
Wednesday, April 4th 5:30-7:00pm
A miscarriage can be devastating to cope with physically, emotionally, and spiritually. Join Lisa for an evening of sharing and support, as you work through your losses together. A delicious meal will be served, and partners are encouraged to attend. Please enter through the new CNY Healing Arts entrance, and the hostess will direct you to the kitchen. Please RSVP to Lisa at lstack@cnyfertility.com
Circle of Hope Support Group: Special Guest
Tuesday, April 10th 7:15-8:30pm
Join us for a relaxed evening of sharing, support, and encouragement as we focus on Fertile Thoughts. This month, we will be joined by Meg Sullivan, MA, LMSW. A delicious and healthy meal will be served, and all are welcome! Please use the new CNY Healing Arts entrance, and the hostess will direct you to the kitchen. *RSVP to Lisa at lstack@cnyfertility.com
Offerings at CNY Healing Arts Call 315.671.5755
Yoga for Fertility Class Tuesdays, 5:45-7:00pm
Join Cynthia Powers-Broccoli or this Yoga for Fertility Class that is designed for women or couples who are trying to conceive. Yoga for Fertility uses specific yoga postures to help stimulate and tone the reproductive system and has been shown to improve chances of conception. Fertile Friends Gathering: Each week, except for when Support Group is held, April 10th, we offer a time for sharing and connecting after the yoga class concludes. All are welcome to attend this support offering, we stay until 7:45pm. Please RSVP.
The Living Body Workshop Saturday, April 7th 1:00-3:00pm
Create wholeness and accelerate your natural ability to conceive. Please join Cynthia Powers-Broccoli (RYT) for this transformational workshop that will help you heal your body from the inside out! Create true health and vibrancy in your system so conception occurs naturally. By candlelight and soft music, you will be guided through a series of gentle and restorative postures, breath work, and meditation that enhance the flow of energy and circulation in your body, stimulating and toning your reproductive system. Stress and anxiety melt away as you breathe deeply and relax. Follow the path of ease and grace – through whole body intention you CAN conceive! Cost to attend is $20.00. No cost to CNY Fertility clients. Please RSVP to 315.671.5755.
Yoga Nidra Workshop: Deep Relaxation & Guided Meditation Saturday, April 21st 2:00-3:00pm – Fee $15
Through the use of guided imagery, breath awareness and body scanning, this extended guided relaxation will help alleviate not only muscular tensions, but also mental and emotional stress. Relax into openness, freedom and bliss. Nothing is required but to lie or sit down and listen. Please RSVP to 315.671.5755.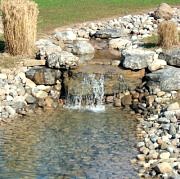 Earth Day Retreat: Focus on Being Grounded & Creating Balance
Sunday, April 22nd, 1:00-6:00pm – Fee $40
Includes dinner.
Join Dr. Rob Kiltz, Teresa Huggins & Sheila Applegate on Earth Day for this retreat to get away and focus on YOU! We will spend time sharing tips on how to remain grounded and balanced in this busy world.
*Limited space available so please call and pre-register soon at 315.671.5755. Dress comfortably.

https://www.cnyfertility.com/wp-content/uploads/2018/06/CNY-BLACK.png
0
0
editor
https://www.cnyfertility.com/wp-content/uploads/2018/06/CNY-BLACK.png
editor
2012-03-27 09:23:00
2012-03-27 09:23:00
April 2012 Support Meetings & Workshops, Syracuse