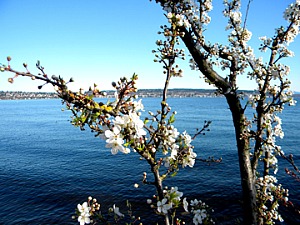 PCOS Support Group Tuesday, April 3rd 6:00-7:00pm
Support group dedicated to our clients with PCOS and moderated by Melissa Mace. We meet in the CNY Fertility Reception Area. Email Stacey with any questions at sdicerbo@cnyfertility.com.
Circle of Hope Support Group
Tuesday, April 10th 5:30-7:00pm
Join us in sharing and creating a supportive community with others on their path toward fertility. We welcome you to join us in the CNY Fertility Reception Area for an uplifting evening of sharing thoughts and ideas as well as tasty refreshments. Come to Yoga for Fertility afterwards at 7:00pm. Please RSVP to COHRSVP@cnyfertility.com.
Miscarriage Support Group Thursday, April 12th 6:30-8:00pm
Join us in a loving, nurturing, supportive environment to come together and share your story. RSVP to dmcfadden@cnyfertility.com.
Offerings at CNY Healing Arts (upstairs) Call 518.724.5750
Yoga for Fertility Class Tuesdays, 7:00pm
Join Linda for Yoga for Fertility Class that is designed for women or couples who are trying to conceive, either naturally or through assisted reproductive technology. Yoga for Fertility has been shown to improve chances of conception. No prior yoga experience is necessary. Fertile Friends Gathering: Each week we offer a time for sharing and connecting after the yoga class concludes. All are welcome to attend this support offering. RSVP to lhill@cnyhealingarts.com
Fertility Foods Workshop Saturday, April 21st 11am-12:30pm – No cost to attend.
Learn how to maximize your nutrition and influence overall health and fertility. This workshop will give you the basics as well as information on how to make more nutrient dense culinary delights using superfoods, gluten free foods, non-traditional sweeteners and more. Printed material and healthy light snacks will be provided. Taught by Rebecca Rice M.S., L.Ac. Licensed Acupuncturist and Herbalist. RSVP to 518.724.5750.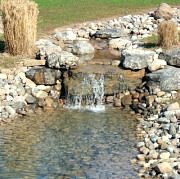 Earth Day Retreat: Focus on Being Grounded & Creating Balance
Sunday, April 22nd 1:00-6:00pm – Fee $40 includes dinner
NEW CNY Healing Arts Center in Syracuse – Join Dr. Rob Kiltz, Teresa Huggins & Sheila Applegate on Earth Day for this retreat to get away and focus on YOU! We will spend time sharing tips on how to remain grounded and balanced in this busy world. *Limited space available so please call and pre-register soon at 315.671.5755. Dress comfortably.

Zumba for Fertility Workshop with Shannah Thursday, April 26th 7:15-8:30pm – Fee $15
Following the doctor's orders has never been this much fun! Come experience this Latin inspired dance fitness program designed to be comfortable for mom and simple enough for dad to follow along too. Our class will suit couples and moms at all stages of your fertility experience, whether you're trying to get into shape pre-conception, stay active during pregnancy or trying to shed some postnatal inches. This workshop will teach you some of the basic rhythms and steps of Latin dance, as well as some alternative steps to be gentle and safe for you and your baby. RSVP to 518.724.5750.
https://www.cnyfertility.com/wp-content/uploads/2018/06/CNY-BLACK.png
0
0
editor
https://www.cnyfertility.com/wp-content/uploads/2018/06/CNY-BLACK.png
editor
2012-03-28 06:30:35
2012-03-28 06:30:35
April 2012 Support Meetings & Workshops, Albany