Try Alternative Therapies to Promote Fertility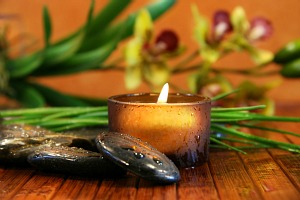 In this new day and age, life is stressful – especially if you're struggling to get pregnant. From the meticulous daily calibration of your basal body temperature to the stress from giving yourself hormone injections, life can be challenging. To combat this cycle of stress, some people will turn to a friend, loved one, or professional for support and to talk out their feelings and emotions. Many of our clients come to us looking for relief through alternative therapies. Thus, we want you to better understand what CNY Healing Arts and its dynamite staff has to offer you. Beyond stress relief, there are countless benefits to yoga, massage, and acupuncture. Who knows, maybe after a little reading and exploring on this topic you'll be ready to try something new!
Yoga Supports Fertility By:
• Regulating your endocrine system
• Elevating your mood
• Increasing blood flow to your reproductive organs
• Opening your pelvic and hip region
• Aligning your spine
• Releasing toxins and emotional tension
Massage Supports Fertility By:
• Increasing blood flow to your reproductive organs
• Nourishing follicles with fresh blood supply and oxygen
• Helping to resolve blockages in fallopian tubes
• Re-aligning your uterus
• Improving digestion and absorption of nutrients
• Reducing inflammation do to PCOS, cysts, or fibroids
Acupuncture Supports Fertility By:
• Regulating your menstrual cycle
• Improving sperm count and motility
• Normalizing hormone and endocrine systems
• Improving blood flow in your uterus
• Decreasing the chance of a miscarriage
• Increasing the chance of conception for women undergoing in vitro fertilization (IVF)
It would be our pleasure to answer questions or book an appointment for you with one of our CNY Healing Arts practitioners. Please call us today and let us help you through this stressful time. We have locations in Syracuse, Albany and Rochester and all of them are connected or right next door to our CNY Fertility Centers. Click here to contact us. If you would like to read more the treatment of infertility, visit this page.