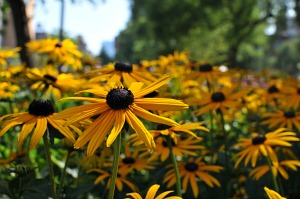 PCOS Support Group
Wednesday, September 12th 6:00-7:00pm
Support group dedicated to our clients with PCOS and moderated by Melissa Mace. We meet in the CNY Fertility Reception Area. Email Stacey with any questions at Sdicerbo@cnyfertility.com. *Try Zumba class for FREE, immediately after this support group meeting (7:15pm).
Circle of Hope Support Group
Tuesday, September 11th 5:30-6:45pm
Join us in sharing and creating a supportive community with others on their path toward fertility. We welcome you to join us in the CNY Fertility Reception Area for an uplifting evening of sharing thoughts and ideas as well as tasty refreshments. Please RSVP to COHRSVP@cnyfertility.com. *Try Yoga for Fertility class for FREE, immediately after this support group meeting (7:00-8:00pm). No yoga experience required.
Offerings at our CNY Healing Arts Center – Call 518.724.5750
Yoga for Fertility Class
Tuesdays, 7:00pm
Join Linda for this Yoga for Fertility Class that is designed for women or couples who are trying to conceive, either naturally or through assisted reproductive technology. Yoga for fertility uses specific yoga practices to help stimulate and tone the reproductive system. It has been shown to improve chances of conception. Please note that our Yoga for Fertility class is now FREE of charge due to Dr. Kiltz's strong belief in the power of yoga to improve the body's ability to conceive (for men and women). Enjoy!
Fertile Friends Gathering
Tuesdays, 8:00pm
Each week we offer a time for sharing and connecting after the yoga class concludes. This is the time to be open and share stories with one another, lean on one another for support, and to know you are not alone on this journey. All are welcome to attend this support offering. RSVP to Lhill@cnyhealingarts.com.
Ladies Night Out
Wednesday, September 19th 6:00-8:30pm – Fee is $40
Join our CNY Healing Arts practitioners for an evening of relaxation. Enjoy an assortment of services and workshops offered by our staff members with the intent of creating a fun, relaxing and rejuvenating experience for all. Light refreshments will be served. Please RSVP to 518.724.5750.
Restorative Yoga Workshop
Saturday, September 22nd 9:00-10:30am – Fee is $15
This workshop will completely restore your body and mind with a deliciously slow practice. Create space for the body and mind to drop into stillness. Open to all levels. RSVP to Lhill@cnyhealiingarts.com or 518.724.5750.
https://www.cnyfertility.com/wp-content/uploads/2018/06/CNY-BLACK.png
0
0
editor
https://www.cnyfertility.com/wp-content/uploads/2018/06/CNY-BLACK.png
editor
2012-08-30 08:30:42
2012-08-30 08:30:42
Albany: September 2012 Support Groups, Workshops & Classes